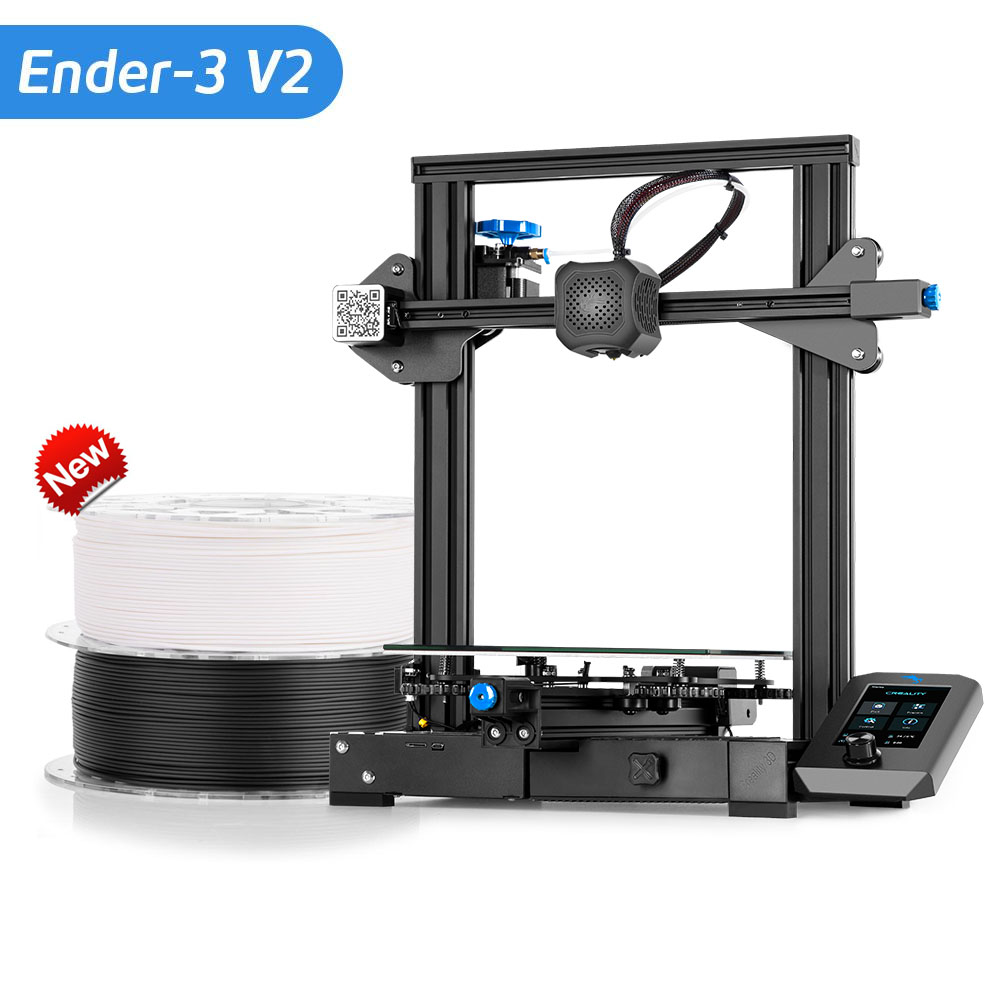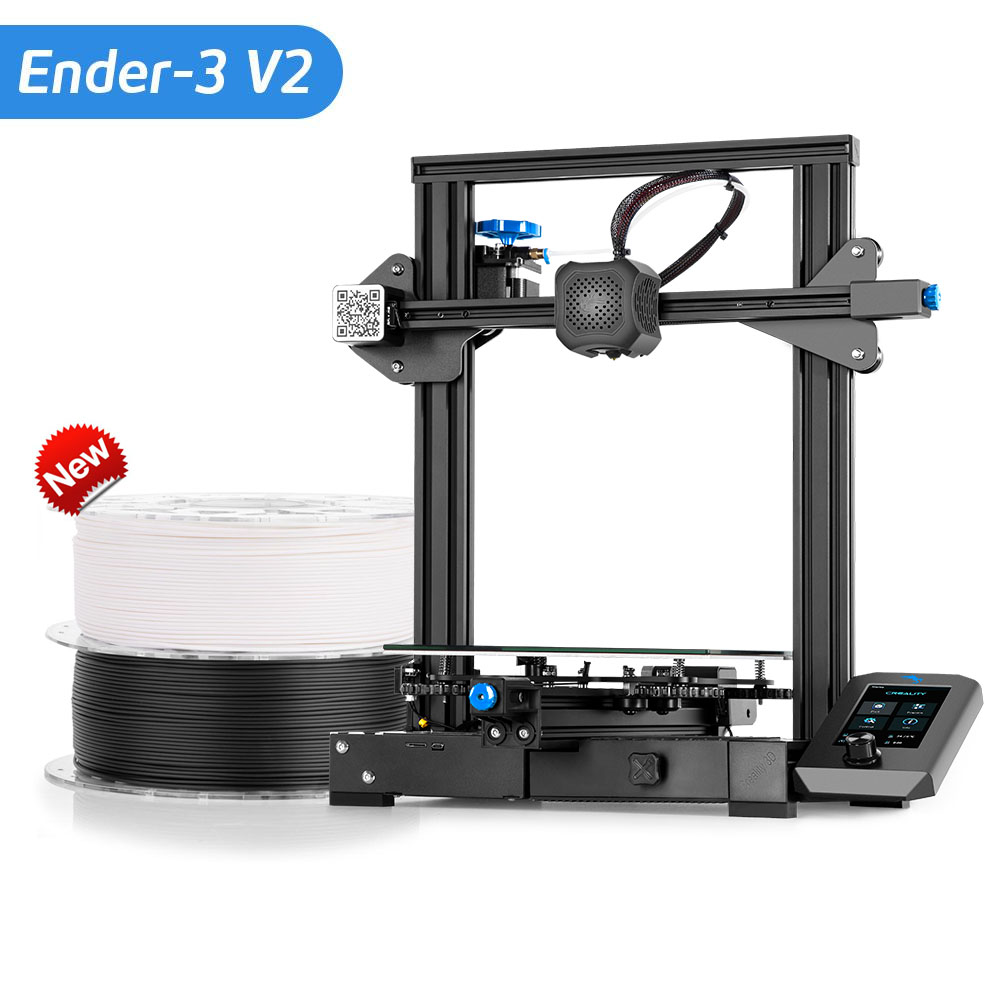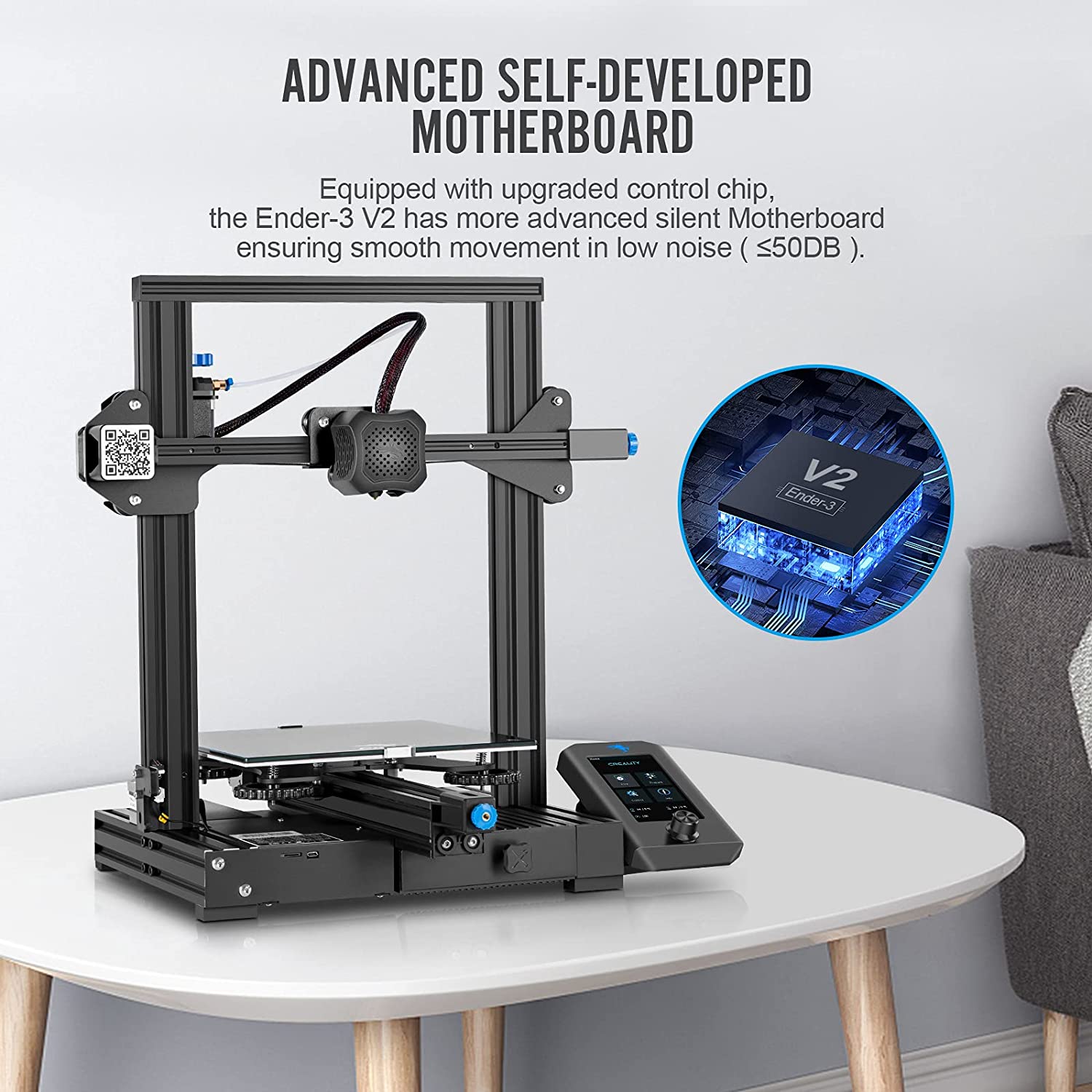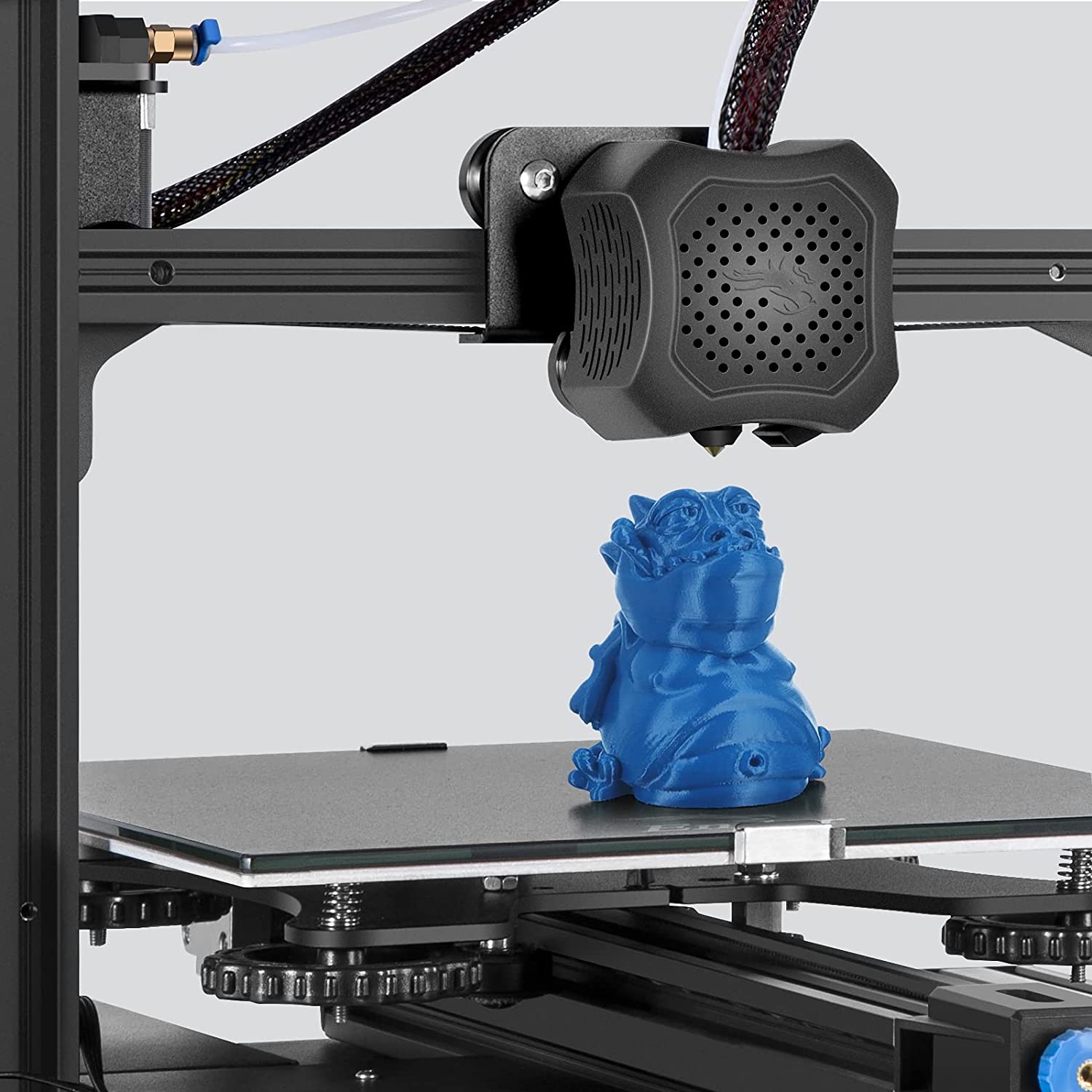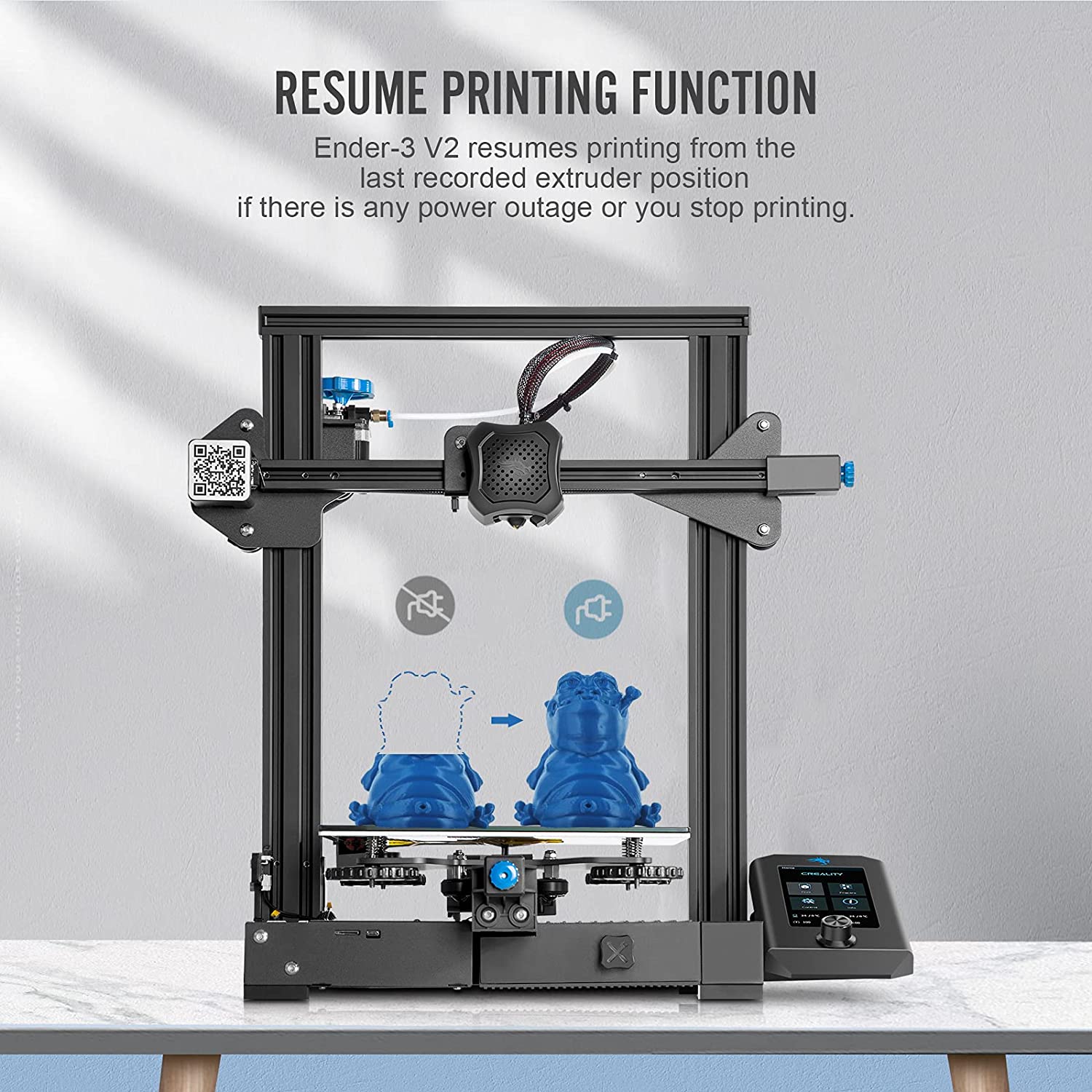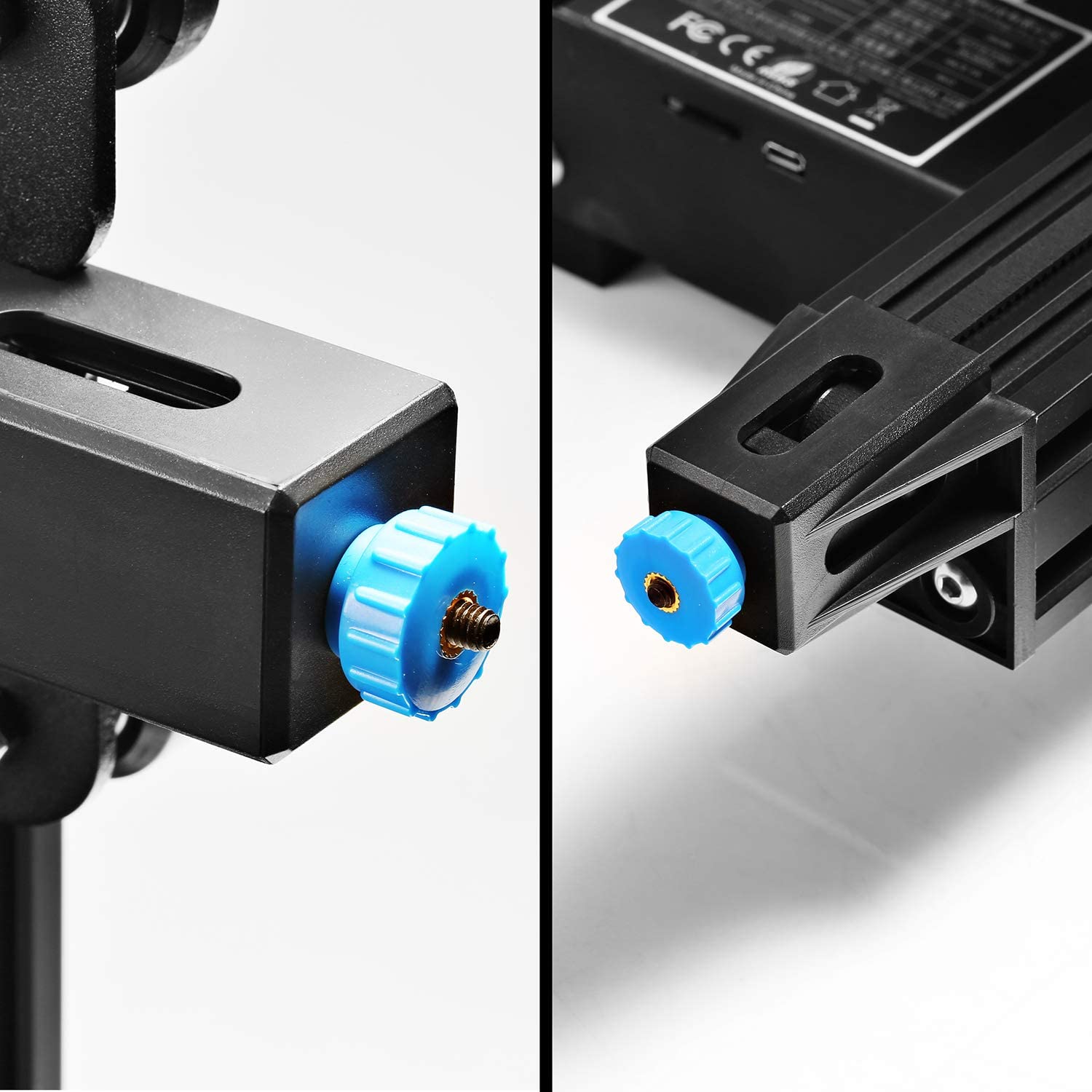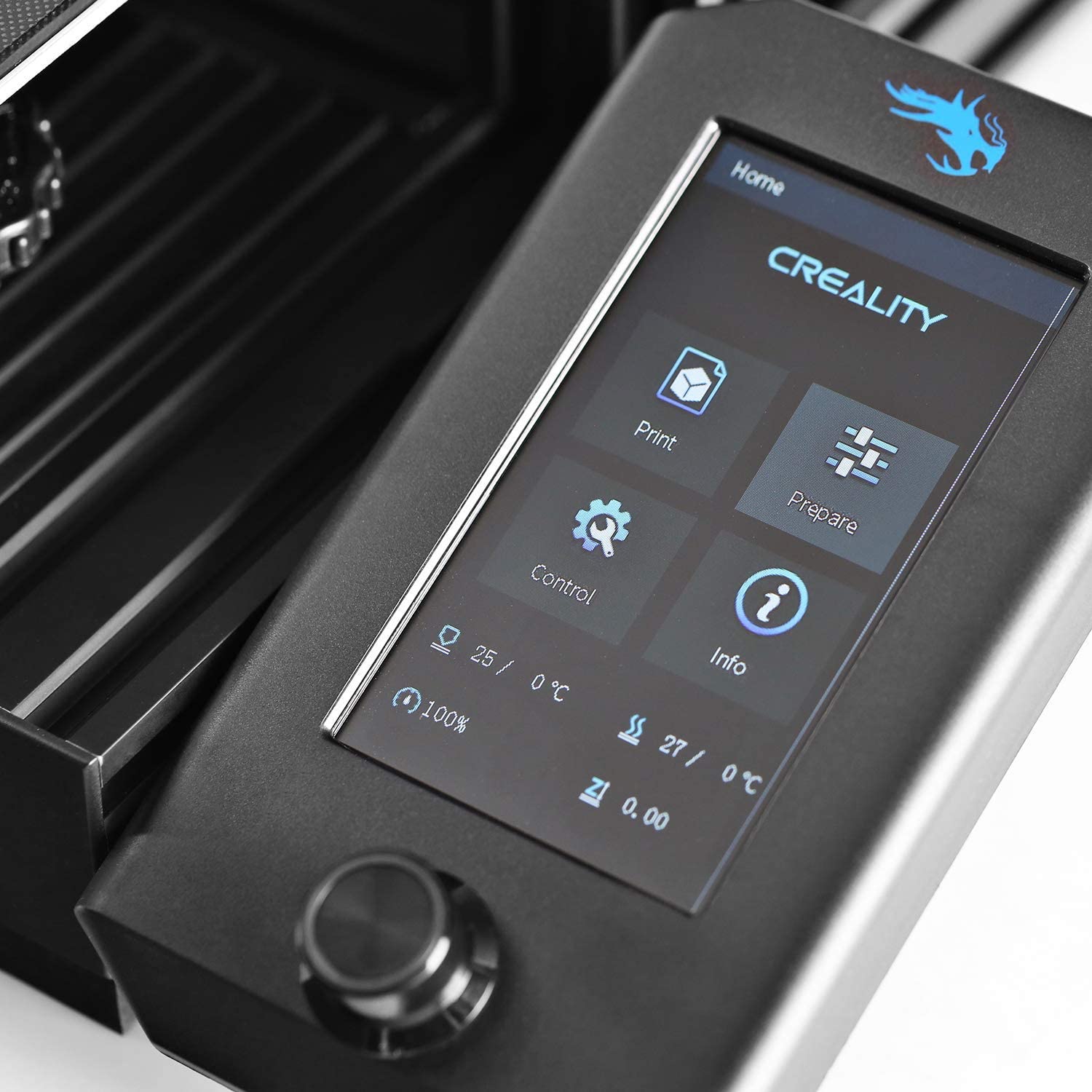 Ender 3V2 with 2KG 3D Printing PLA Filament White/Black
Bundles

Please select product attributes before purchasing~~
Ship to
It is expected to arrive within and will cost
$
USD
to ship
This item can't be shipped to this Country/Region
Bundles
${ meal.bage }
${ meal.title }
${ meal.skus }
${ sku.name }:
${ skuVal }
People who bought this item also bought
Why Choose Ender-3 V2 3D Printer?
Better Value: The Ender 3 V2 has the same 220 x 220 x 250 mm build volume as its predecessor, that's more reliable and easier to use.
Enhanced Durability and all-metal frame provide the extra rigidity you need for consistently great prints.
Upgraded power supply: Equipped with a new Meanwell power supply that delivers stable and consistent power for the better performance.
High Precise Extruder Nozzle: The nozzle of the Ender-3 V2 extrudes filament for printing after the setting of the temperature ( 210 degree for extruding PLA/ABS Filament and 245 degree for extruding other filaments like TPU/PETG) It has novel design and stable performance with brass nozzle which is heat-resistant.
Simple & Clear UI: redesigned for a better out of box experience.
No Limits on your creativity: Compatible with most 3D Printer filaments, giving you the flexibility to create what you want.
Questions & Answers
Question: Whats the difference between Ender-3V2 and the Ender-3 pro version? Why is it more expensive than the Ender-3 Pro?
Answer: The Ender-3 V2 is an upgraded version of the Ender-3 Pro, Creality has added some features to the V2 to make it more powerful and easier to maintain, the upgrades inclue: 1. TMC2208 Silent Driver 2. 32-bit Board 3.Carborundum Glass Bed 4. Add-ons like belt tensioners, extruder knob and storage toolbox.
Question: Does the Ender 3 V2 have auto leveling?
Answer: Manual Leveling Only. If you want to upgrade your Ender 3 V2 3D printer, automatic bed levelling is definitely a good decision- Creality CR Touch, Creality BL Touch Kits The automatic levelling sensor improves printing accuracy and bed adhesion - it is no longer necessary to level the bed manually. How to install the BL Touch levelling sensor on the Creality Ender 3 V2.
Question: What is the latest firmware for Ender 3 V2? How do I update the firmware on my Ender 3 V2?
Answer: V4. 2.2 mainboard for the Ender-3V2 is 32 Bits, and now it come with a version of Marlin 2.0.1 firmware installed.
Steps to Update Ender 3 V2 Firmware:
Download the firmware update from Creality;
Unzip the archive. Put the " bin" and update file on an empty MicroSD card;
Put firmware update in the Ender 3 V2.
Ender-3 V2 3D Printer Products Reviews, Upgraded and Firmware Guide
What item in this Bundle Package
Ender-3 V2 3D Printer*1; 2 Spools PLA Filament in White and Black Color.
Ender-3 V2 Specifications & Parameter
Product types: Creality FDM 3D Printers
Assembly: Assembly kit
Printer Display: Color HD LCD Display (rotary knob)
Supported operating systems: Windows (7+), Mac OS X (10.7+)
Extruder type: Bowden Extruder
Number of extruders: Single, 0.4mm Standard Nozzles.
Filament Diameter: 1,75 mm
Interfaces: SD card, Micro-USB connection
Supported Formats (Slicer): STL, OBJ
Heated building board: Yes
Hotbed Temperature: ≤100°
Building platform: 220 x 220 x 250 mm
Filament: PLA/TPU/PETG

The Best Ender 3 (Pro/V2) Cura Profile / Settings (Ender 3 PLA Profile Recommended)
Printing temperature: 200 °C
Bed temperature: 60 °C
Speed: 50 mm/s
Layer height: 0.12 mm
Retraction: 6 mm at 25 mm/s
Infill: 20%
Initial layer speed: 20 mm/s
Initial fan speed: 0%
Most PLA filaments require at least 180 °C for smooth extrusion, but can stretch up to 220 °C before over-extrusion becomes a problem.
Ideal temperatures vary between materials (ABS: 220-250 °C, PETG: 220-245 °C), but the brand of filament can also make a difference. When trying a new filament, it's a great idea to print a temperature tower. In general, we find 200 °C a great average temperature for PLA. Articles Help: The Best Ender 3 (Pro/V2) Cura Profile / Settings - ALL3DP.COM
Customer Reviews
Write A Review
Ask A Question
Reviews (1)
Questions (0)