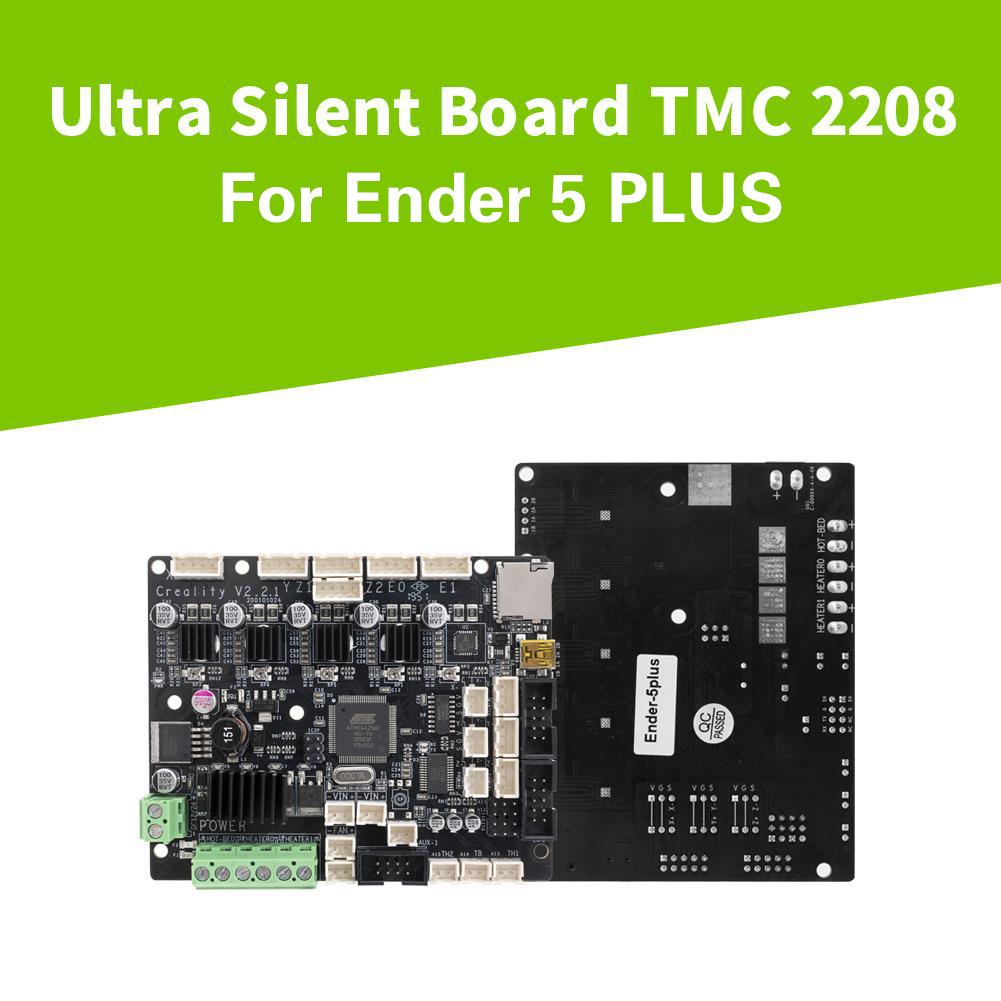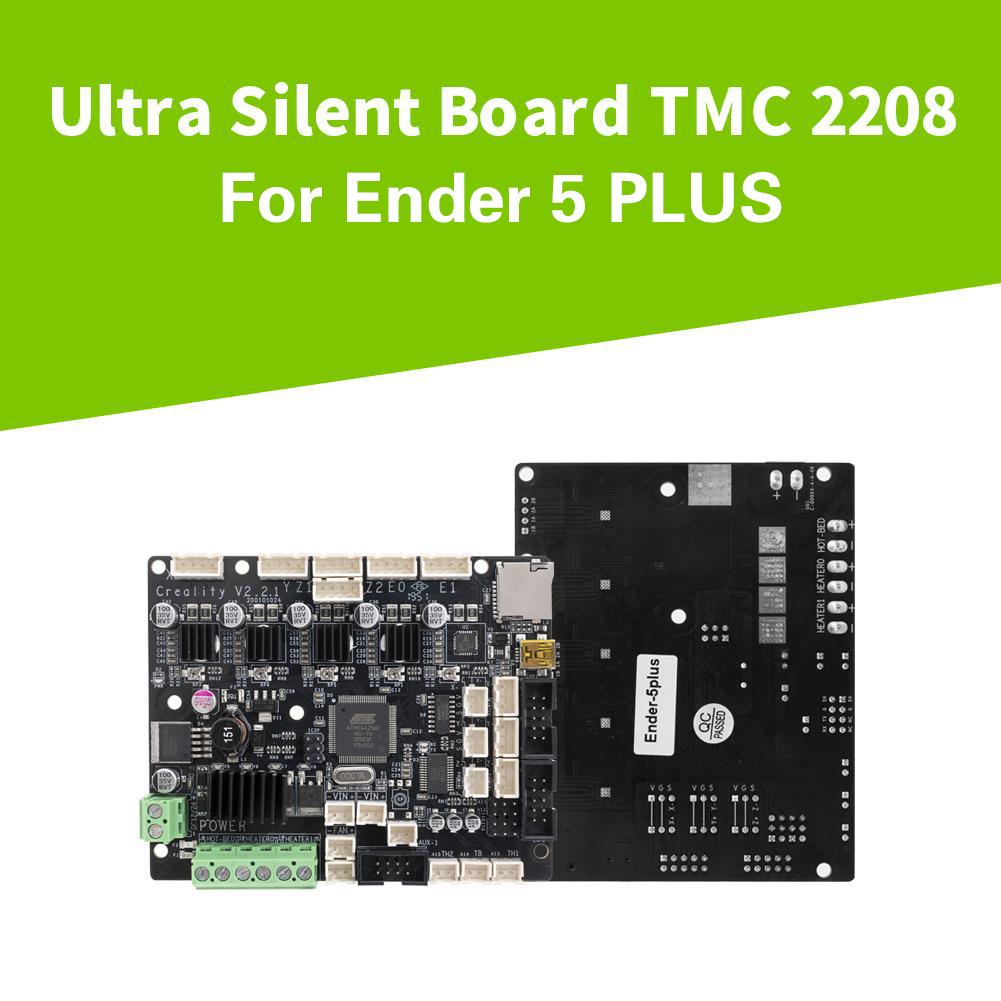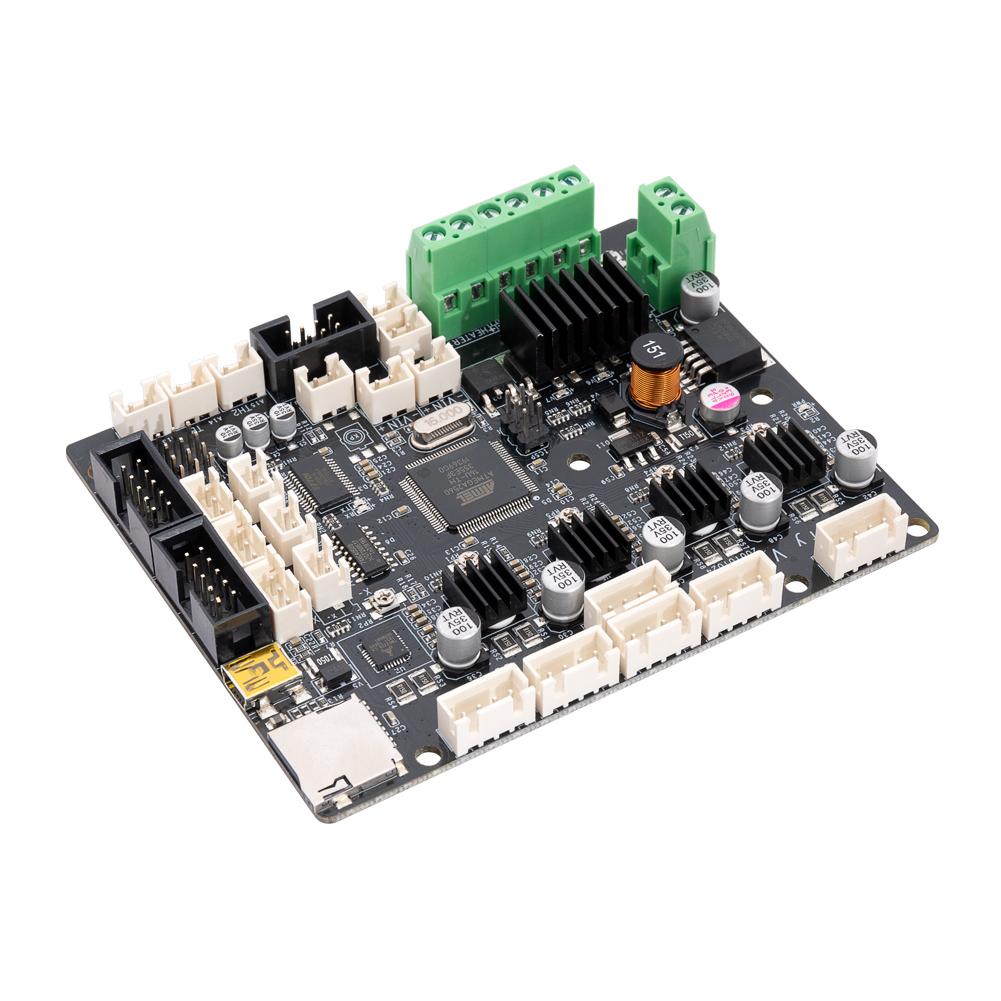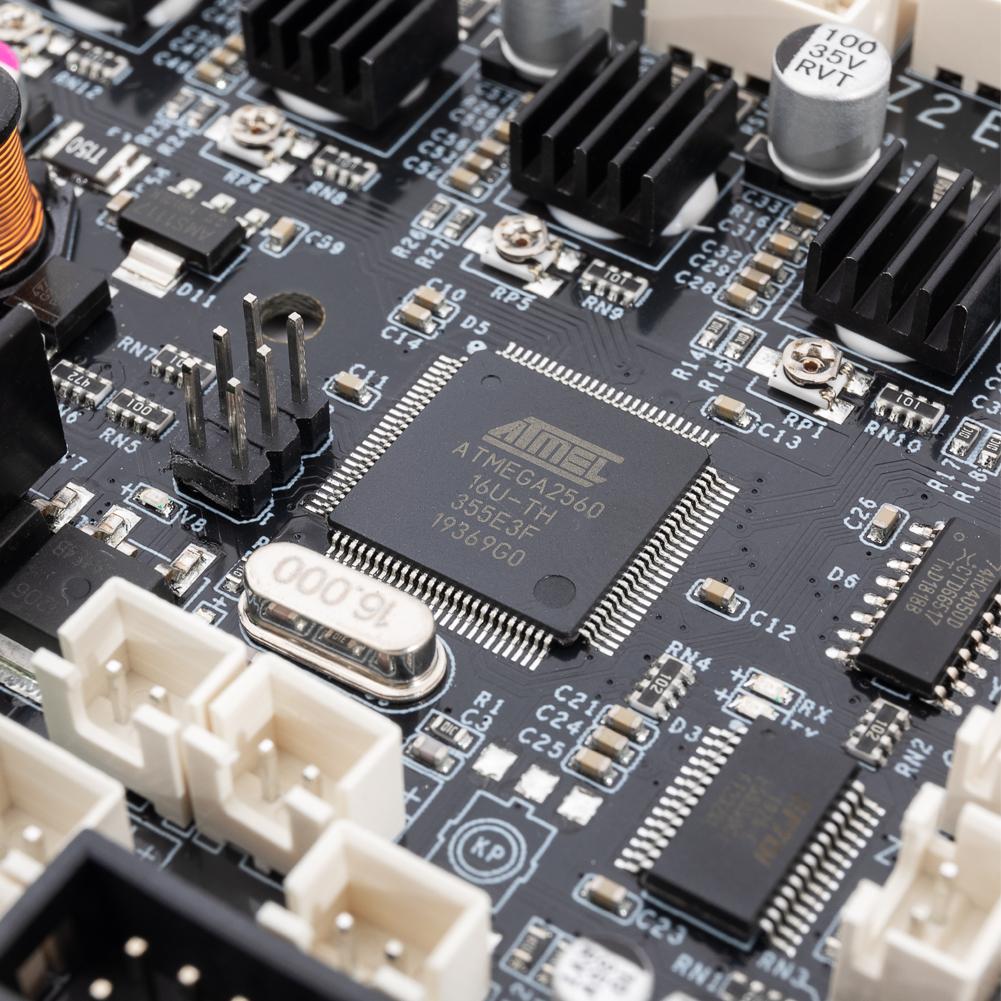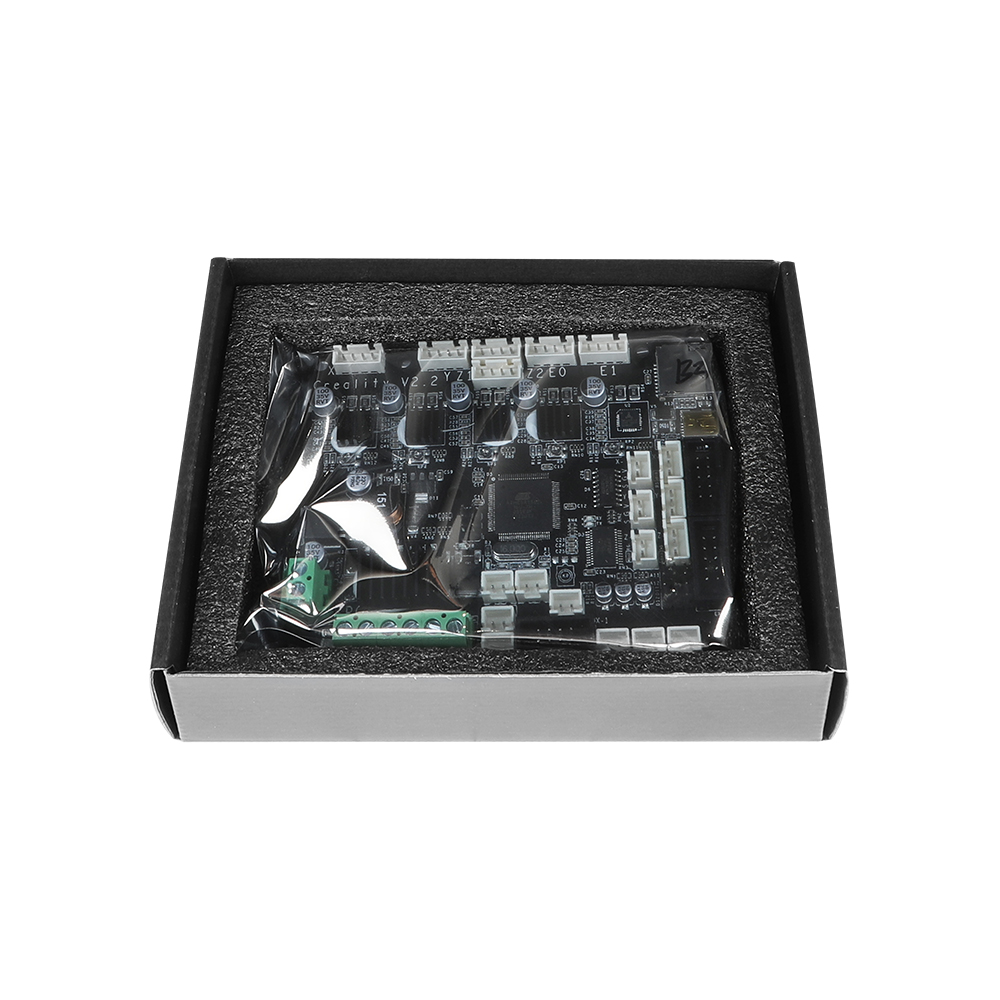 Creality Ender 5 PLUS Upgraded Silent Board TMC2208 Driver
Apply to

Please select product attributes before purchasing~~
Ship to
It is expected to arrive within and will cost
$
USD
to ship
This item can't be shipped to this Country/Region
Bundles
${ meal.bage }
${ meal.title }
${ meal.skus }
${ sku.name }:
${ skuVal }
People who bought this item also bought
Silent Board with TMC2208 Driver For Ender 5 PLUS
This option is the separate upgraded for Ender 5 PLUS, just plug it in and you could start printing.
Notice: This new upgraded silent mainboard does not currently come pre-installed on Ender 5 PLUS. V2.2 or V2.2.1 shipped randomly (With the same function, just the version number is different)).
Support:
- Stepper Motor Driver based on TMC2208
- Voltage: Works on 12V and 24V
Features:
✔Super Quiet and Noise Reduction: Use TMC2208 Stepper Motor Drivers, which the key component to eliminate the printer's motor when printing.
✔Bootloader pre-installed: The firmware can be modified by ARDUINO or Cura with the USB cable.
✔Concern for safety: Thermal runaway protection is enabled, if the temperature rises out of control, the printer will stop heating and halt automatically.
✔Easy to Operate- Support BL Touch, but need to flash the firmware first. If you need firmware or have any issues please feel free to contact us, we will offer professional technical support for you.
Upgraded & Warm Tips:
Ender 5plus has 2 version 3d printer firmware, please choose the corresponding files if need!
Original Version: Chinese/English Only
【Ender-5Plus -BLTouch -0117_V1.70.2 BL】& 【EN/CN Screen Frimware】
Multi language Verison: 9 Languages Supports.
【Ender-5 PlusMarlin1.1.6-HW-V2.2-SW-V1.70.3BLTouchMulti】
The firmware of silent board was a multi language version! If you want to upgrade to a silent board. Please flash your screen frimware to to the same multi version.
Article Guide
Ender 5PLUS: Firmware Download and Upgrades >>>
Ender 5 Plus Silent Board: How to Install It>>>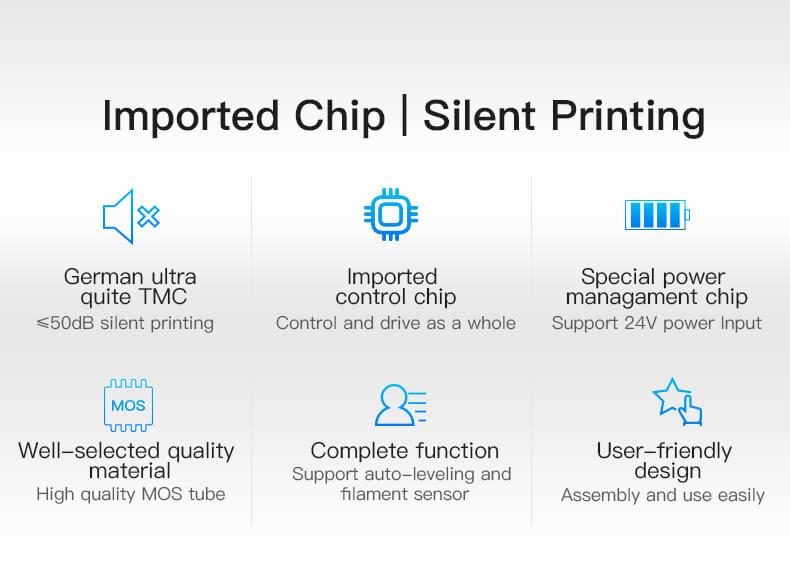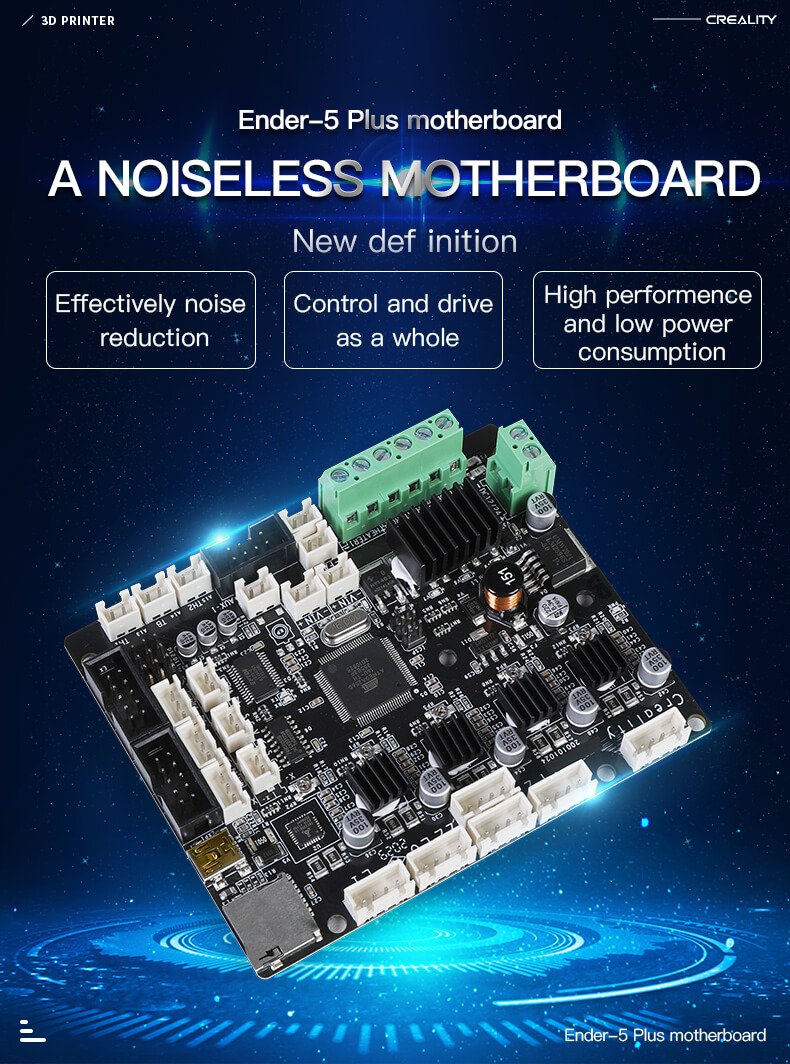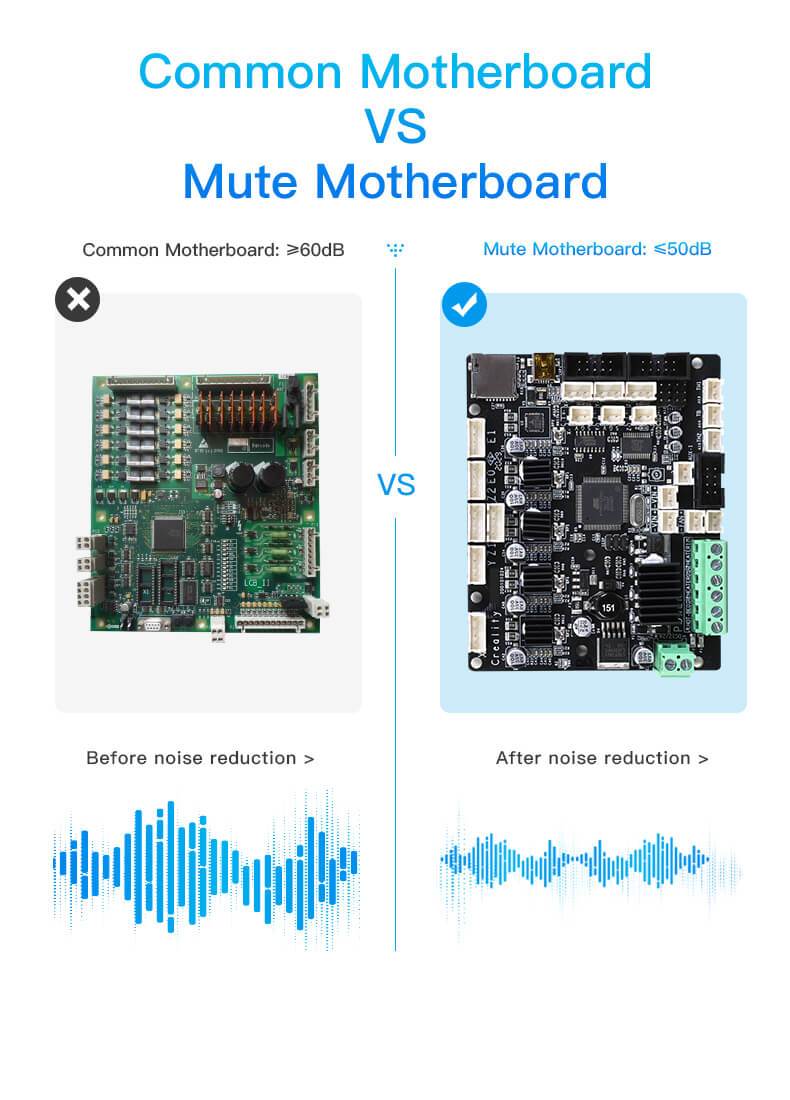 Customer Reviews
Write A Review
Ask A Question
Reviews (8)
Questions (2)