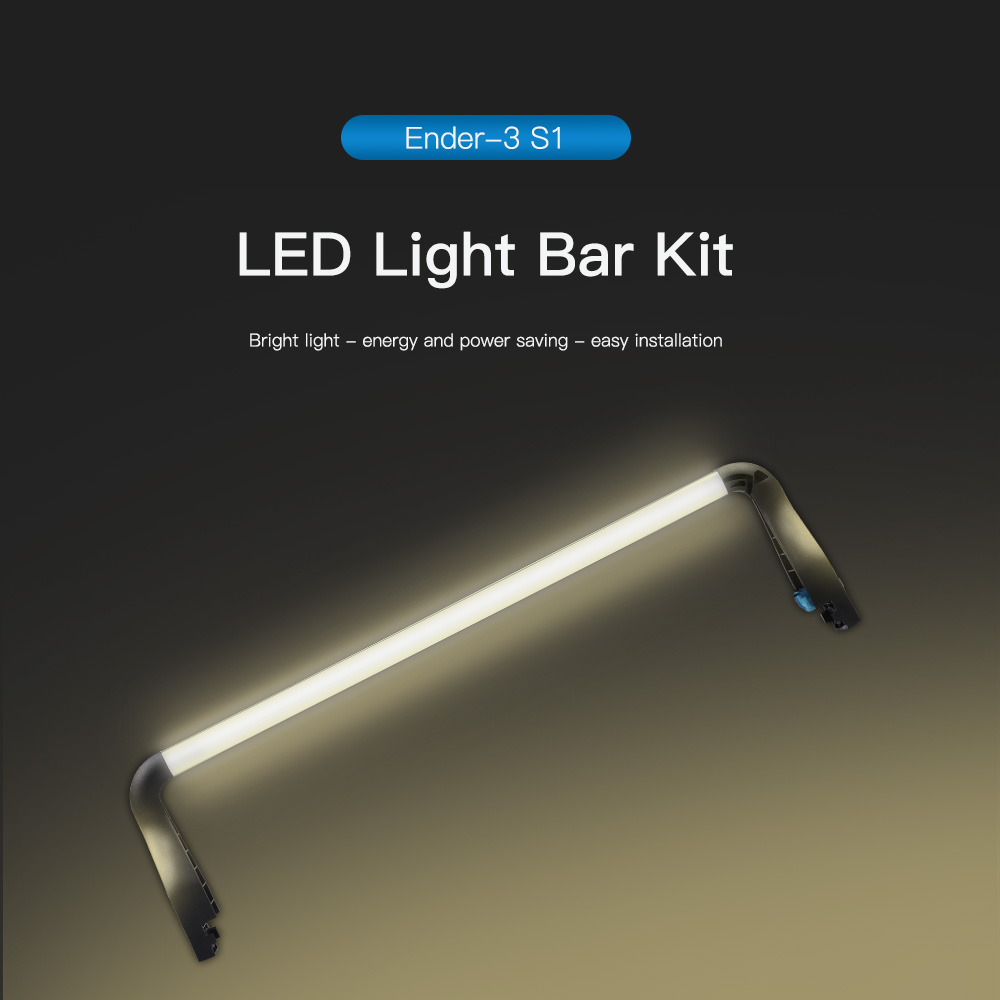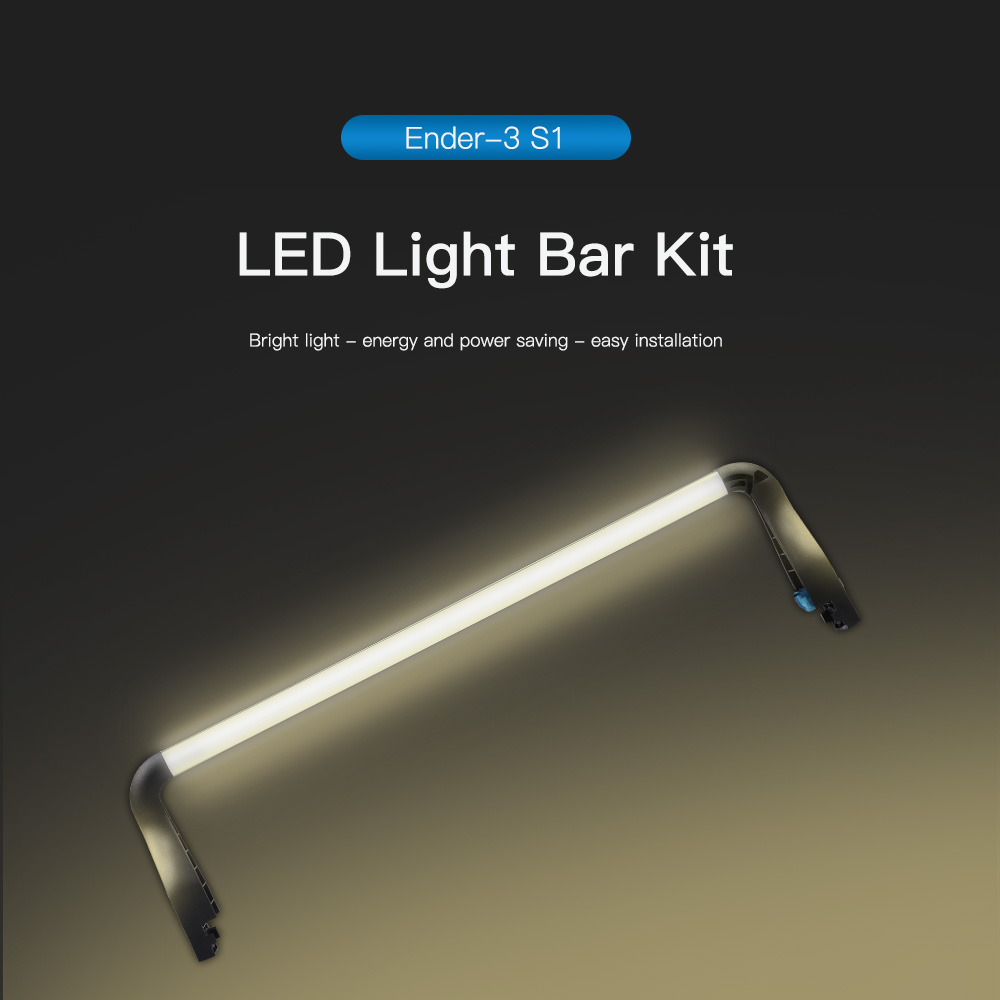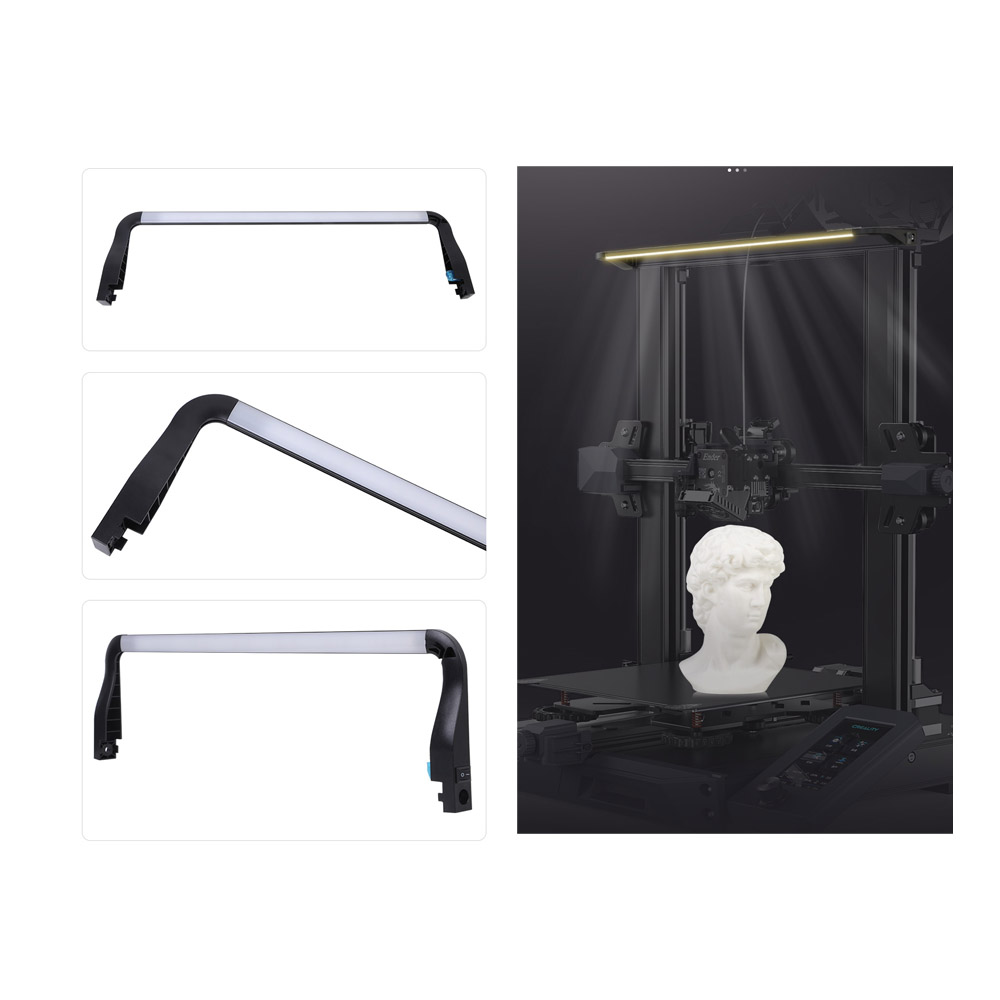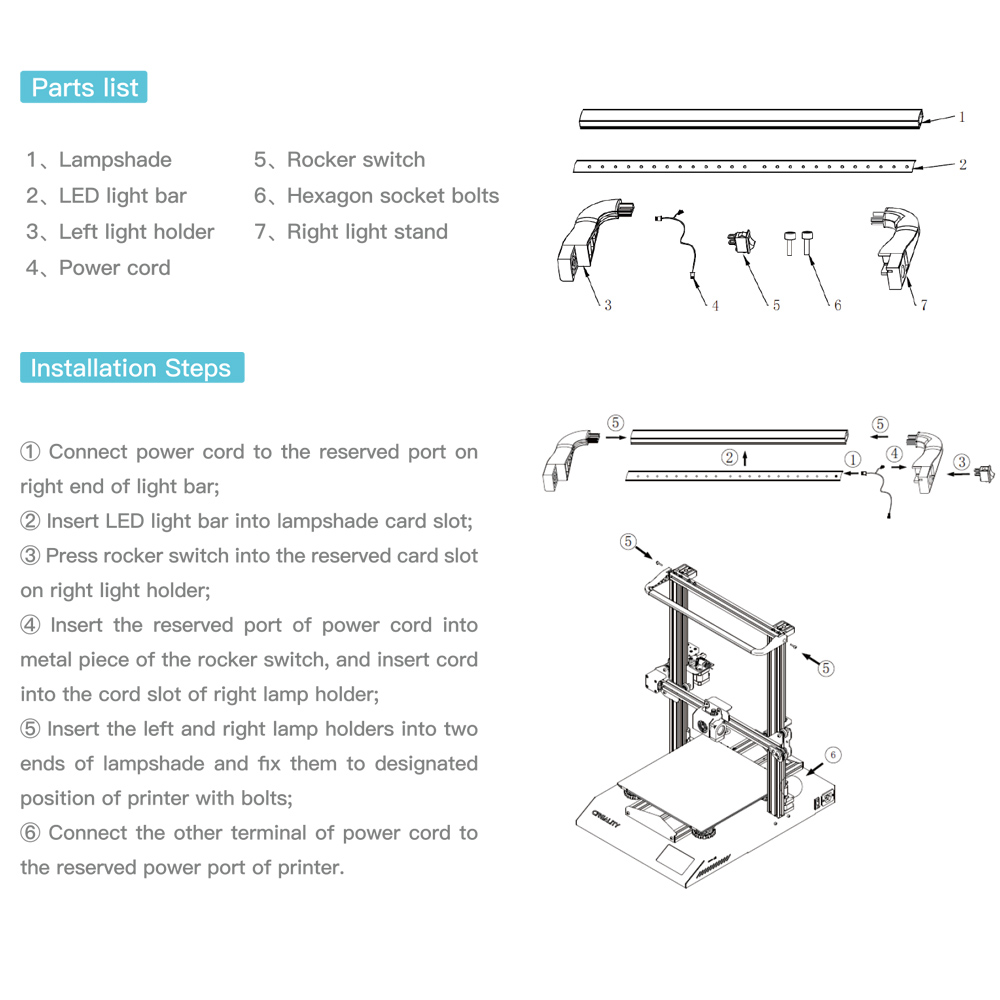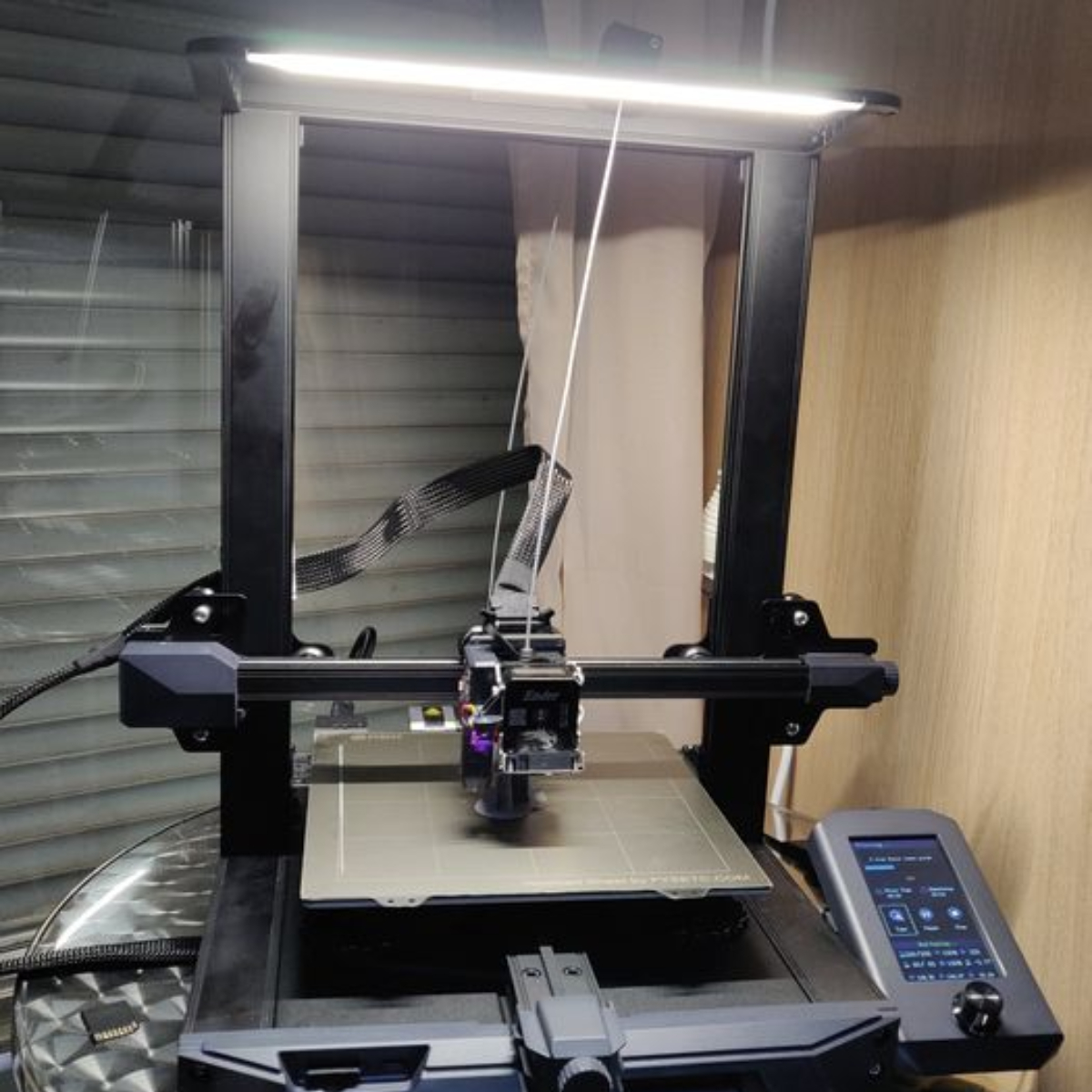 Ender-3 S1/Ender 3S1 Pro LED Light Strip, 24V Light Bar Upgraded Kits
Apply to

Please select product attributes before purchasing~~
Ship to
It is expected to arrive within and will cost
$
USD
to ship
This item can't be shipped to this Country/Region
Bundles
${ meal.bage }
${ meal.title }
${ meal.skus }
${ sku.name }:
${ skuVal }
Creality Ender-3 S1 / Ender-3 S1 Pro LED Light Bar Kit, 24V Light Bar Upgrade Kit for Creality Ender 3 S1/Ender 3 S1 Pro 3D Printer
Product name: Ender 3 S1 LED Light Bar Kit
Product Model: 24V/2835
Rated Voltage: 24V
Light Type: Warm White Light
Product Power: 5W
Lamp Length: 300mm
Part List:
1. Lampshade

2. LED light bar.
3. Left Light holder.
4. Power cord.
5. Rocker switch;
6. Hexagon socket bolts.
7. Bight light stand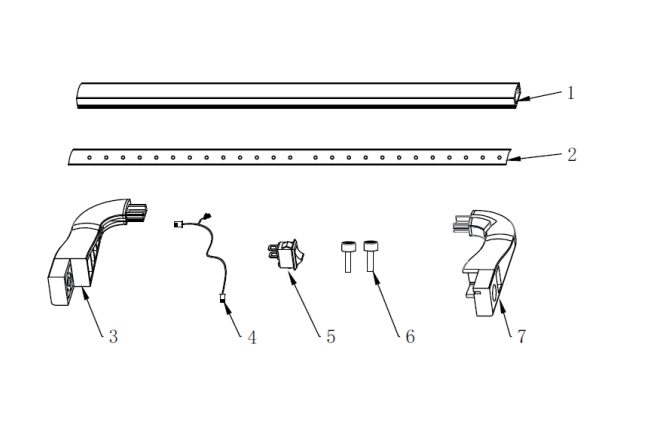 Installation Steps:
1) Connect power cord to the reserved port onright end of light bar;
2) Insert LED light bar into lampshade card slot;
3 Press rocker switch into the reserved card slot onright ight holder;
4) Insert the reserved port of power cord intometal piece of the rocker switch, and insert cord into thecordslotofright lamp holder;
5) Insert the left and right lamp holders into twoends of lampshade and fix them to designatedposition of printer with bolts;
6) Connect the other terminal of power cord tothe reserved power port of printer.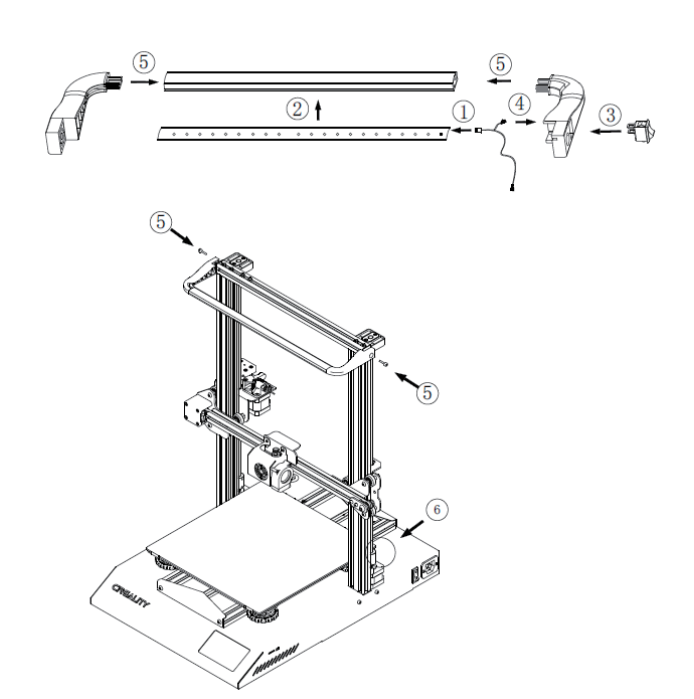 Customer Reviews
Write A Review
Ask A Question
Reviews (2)
Questions (0)