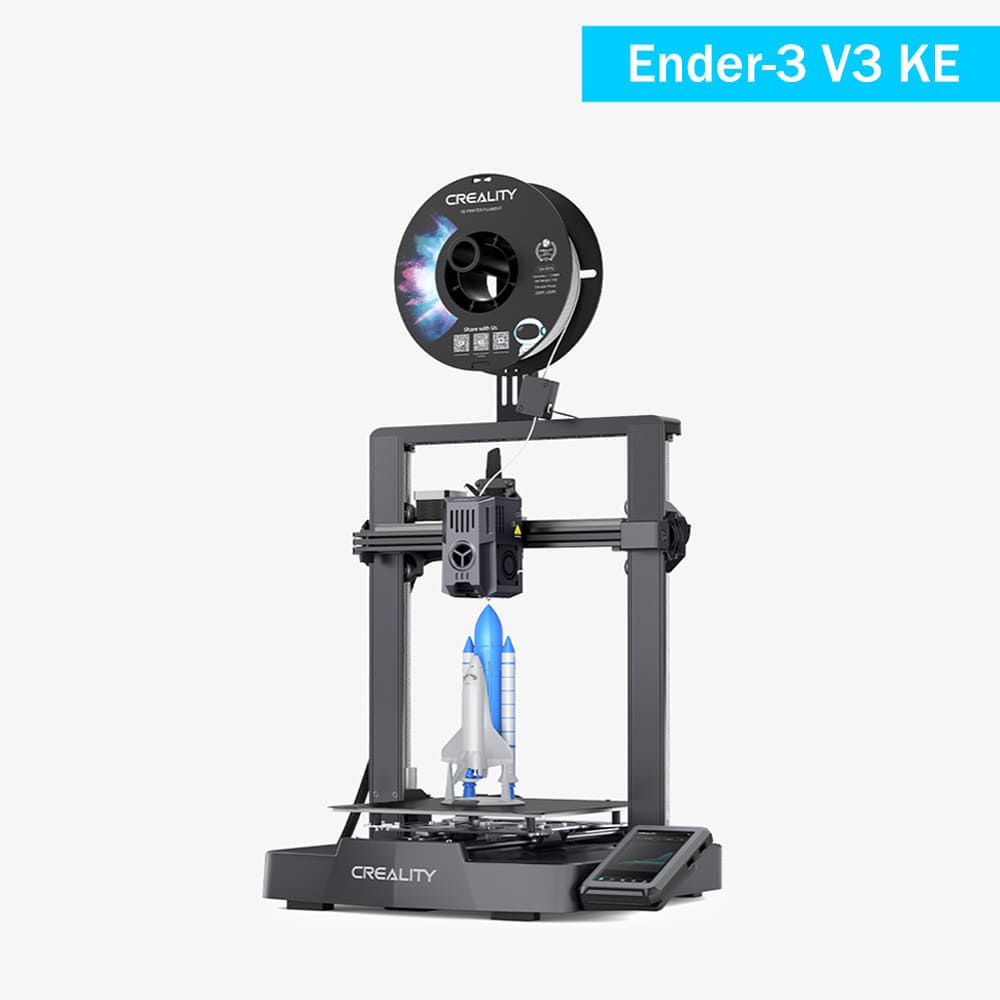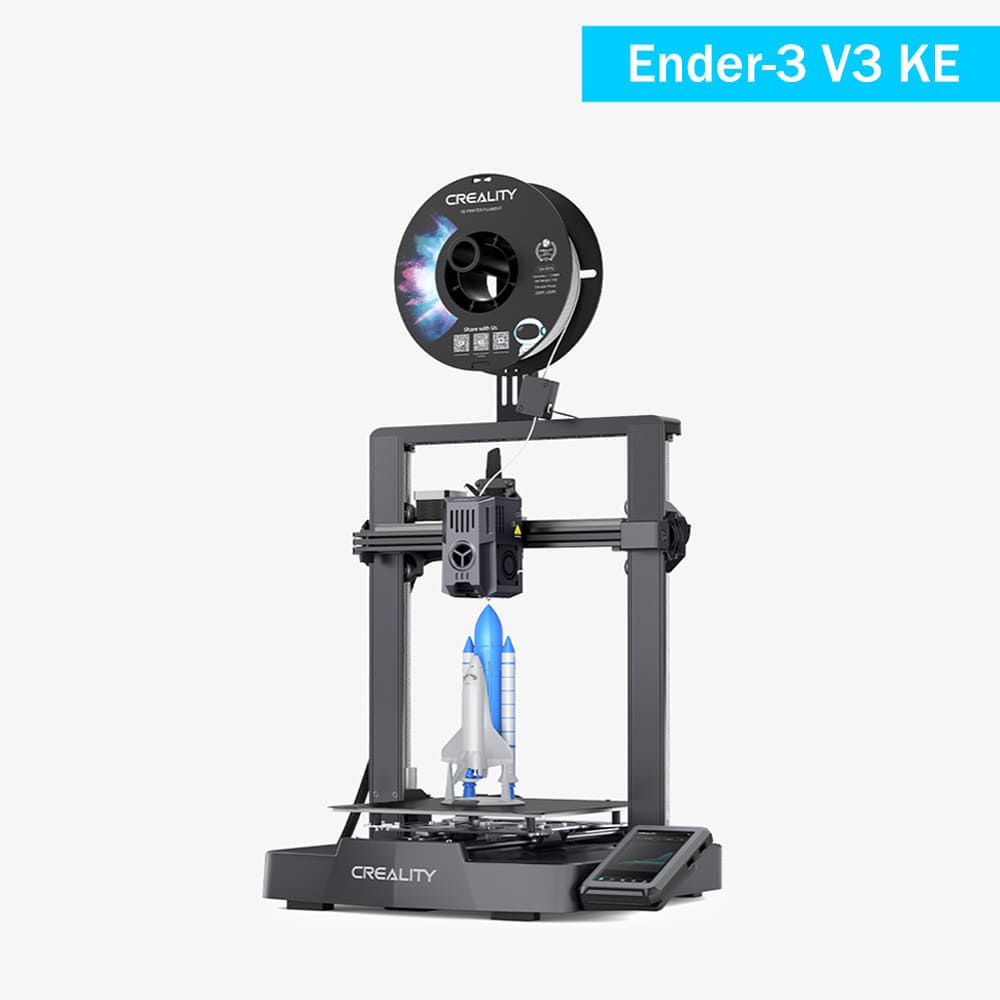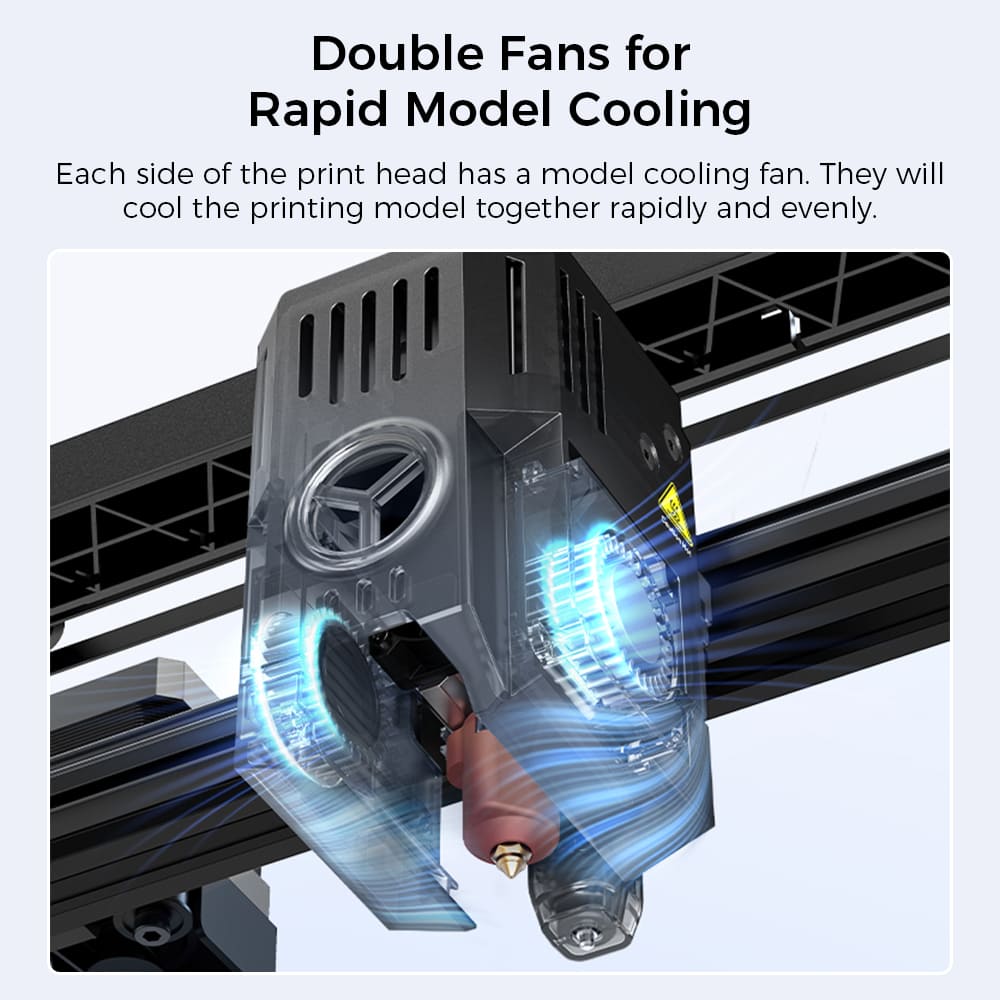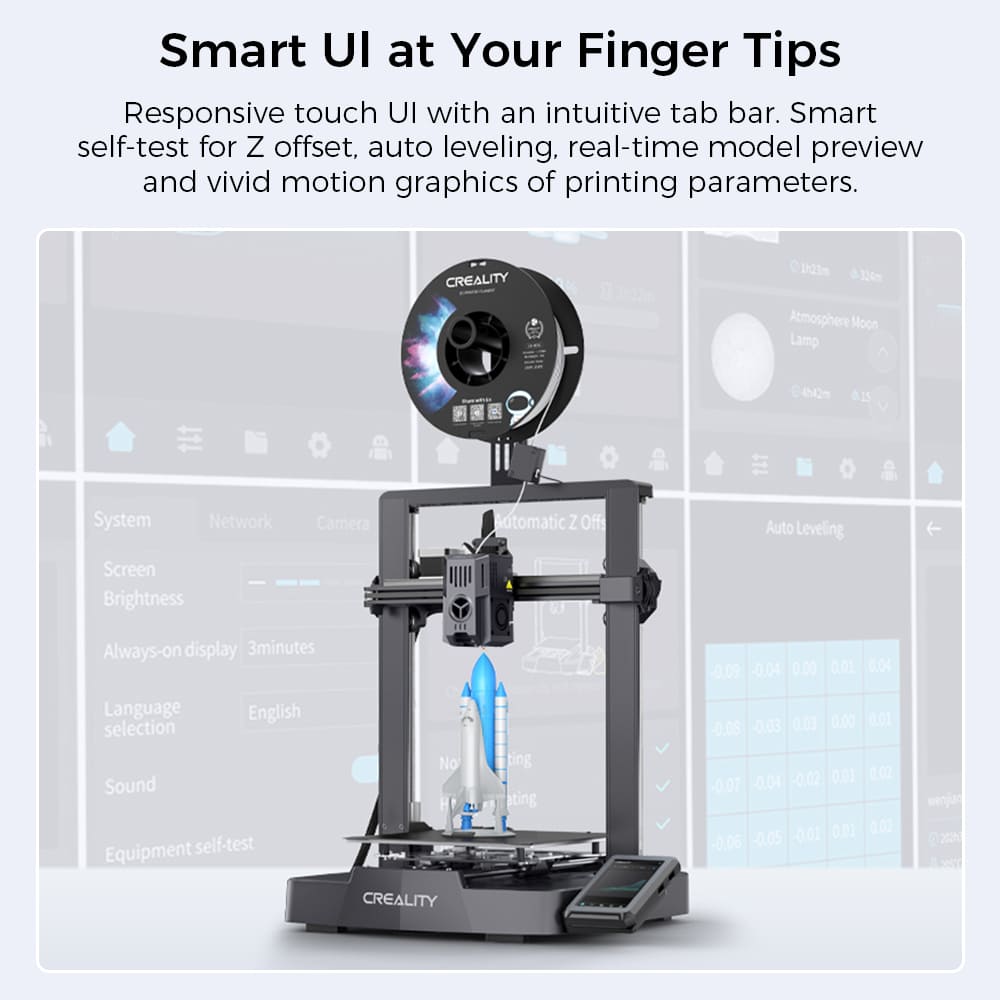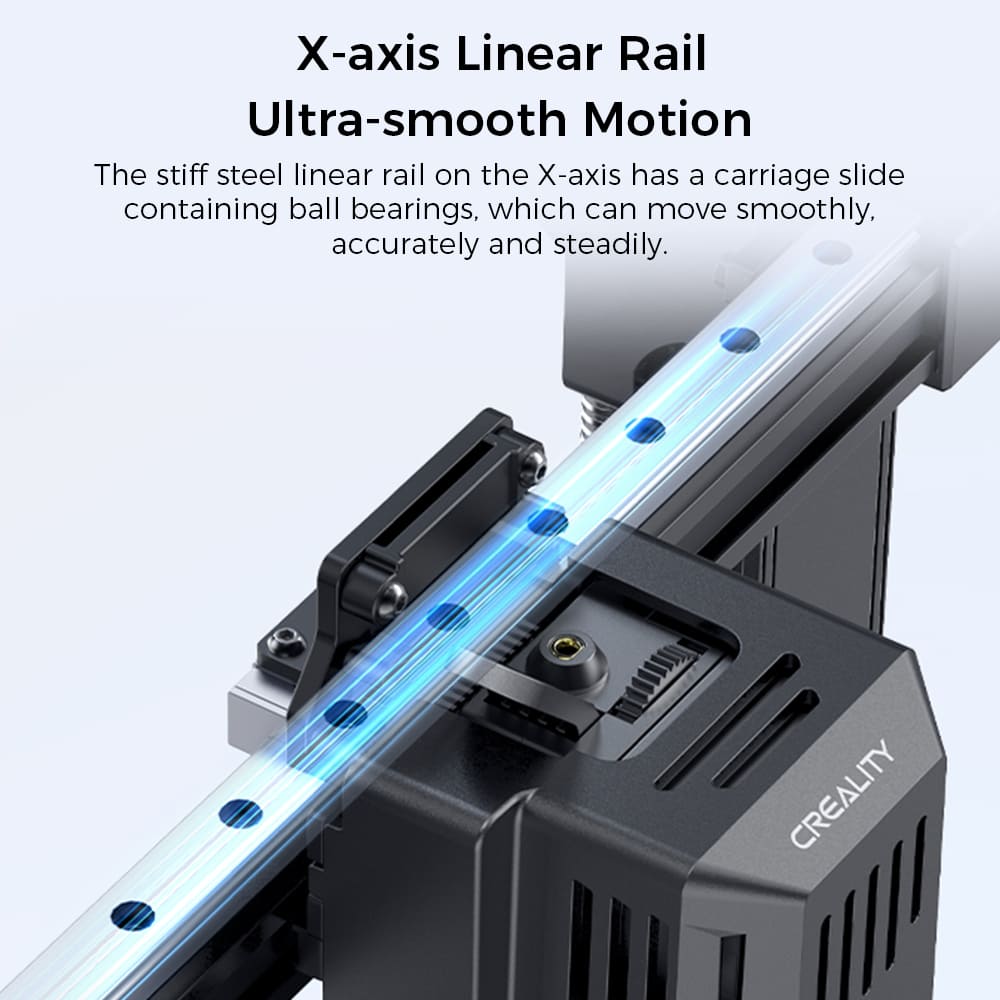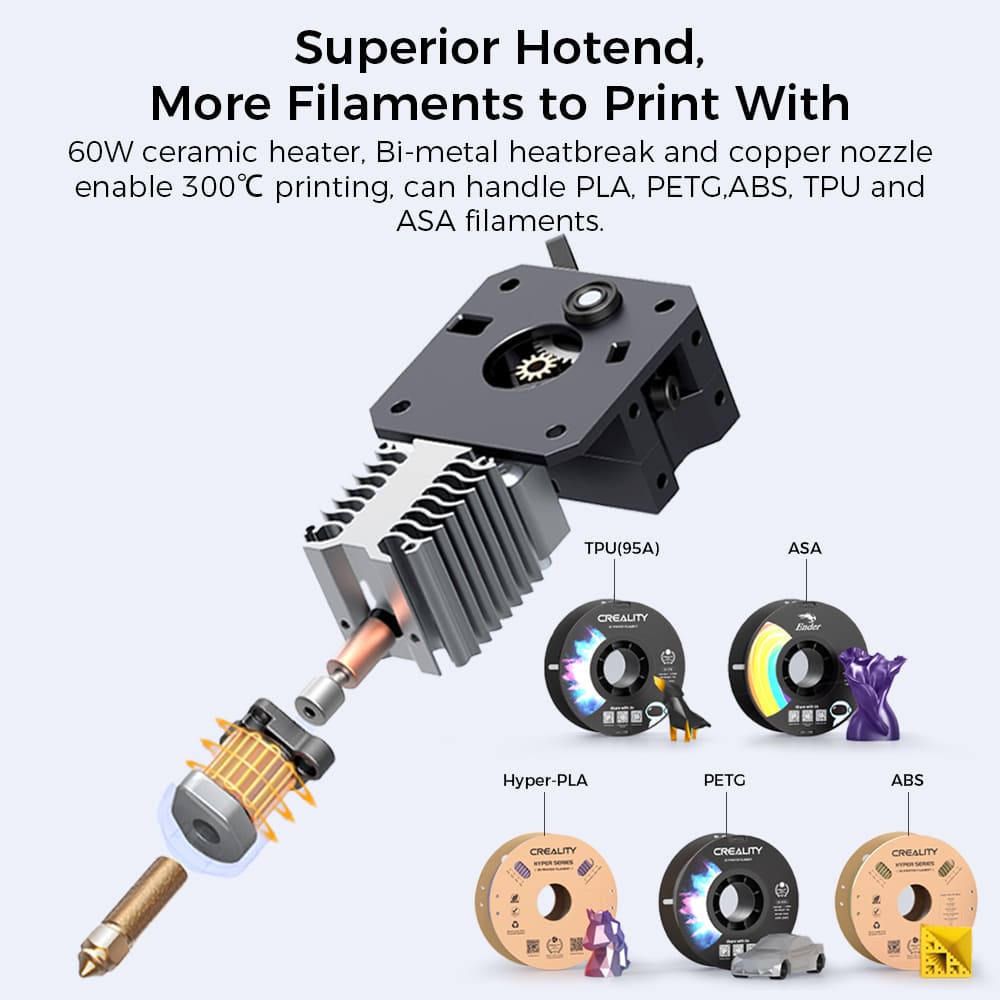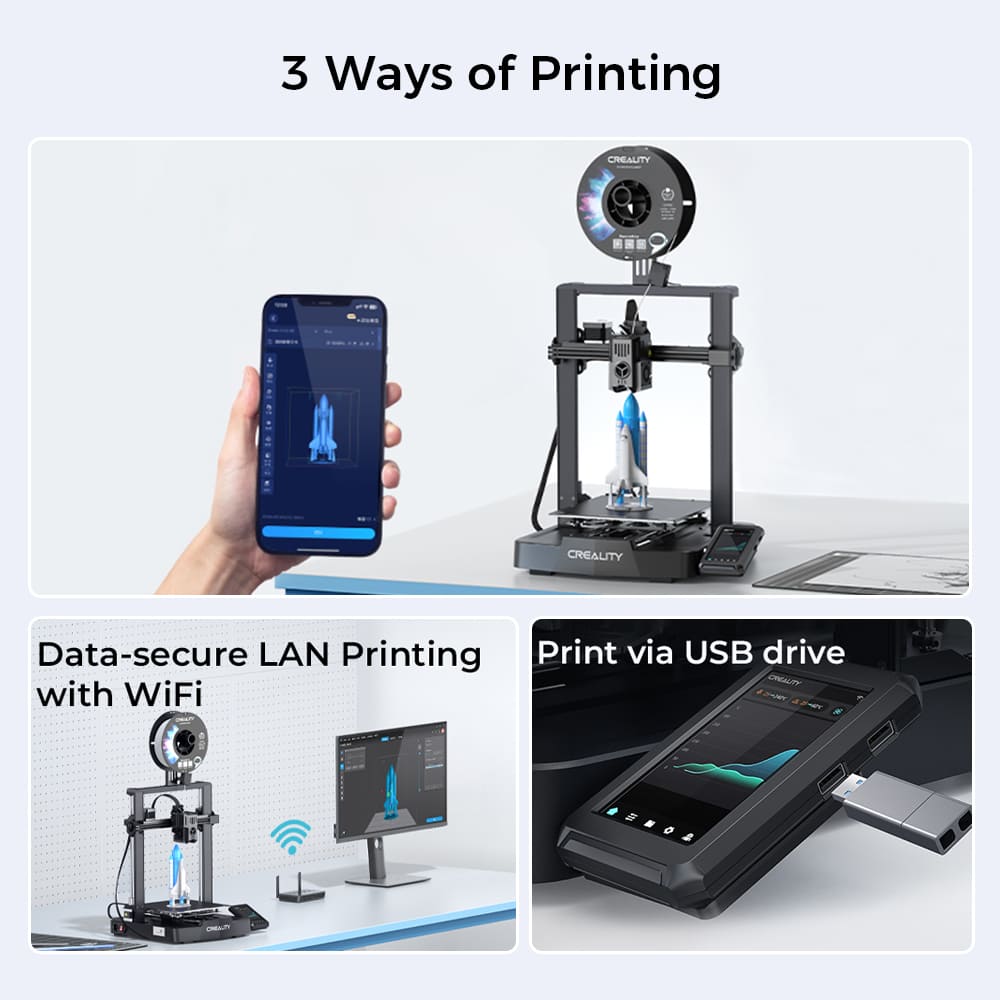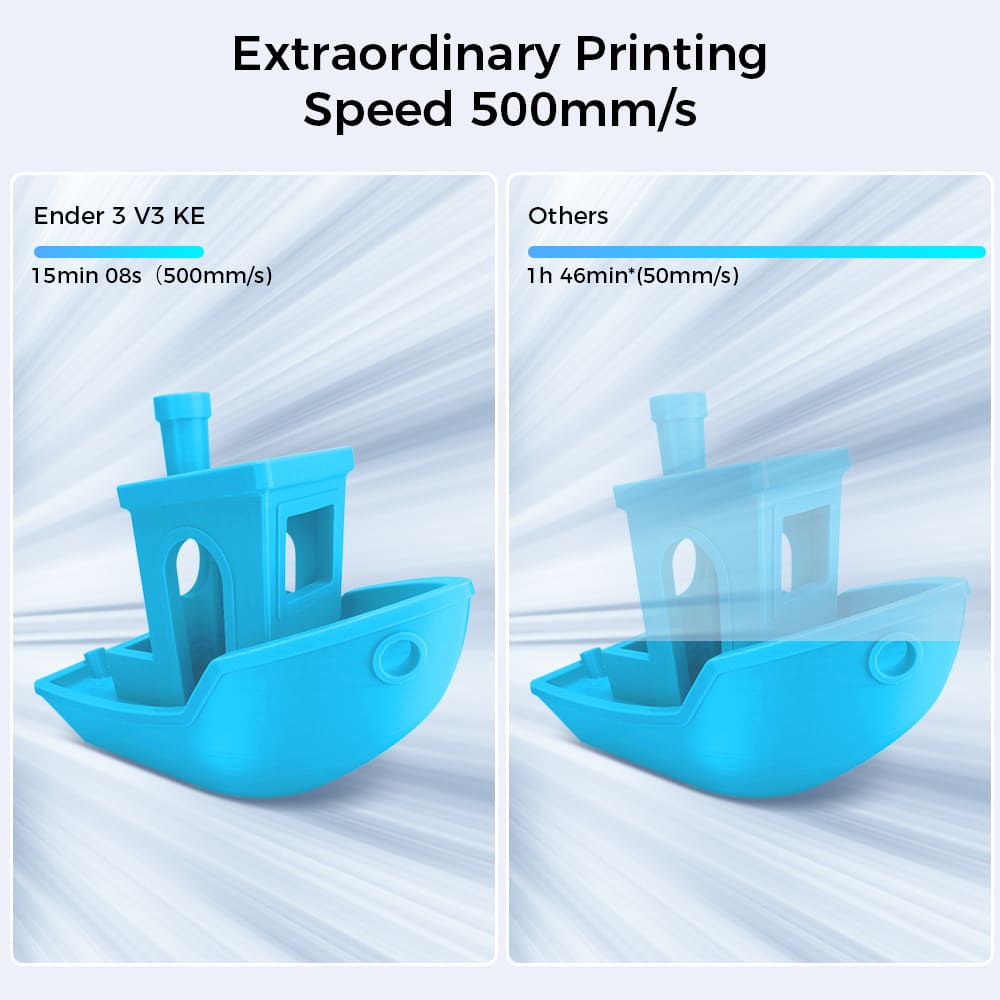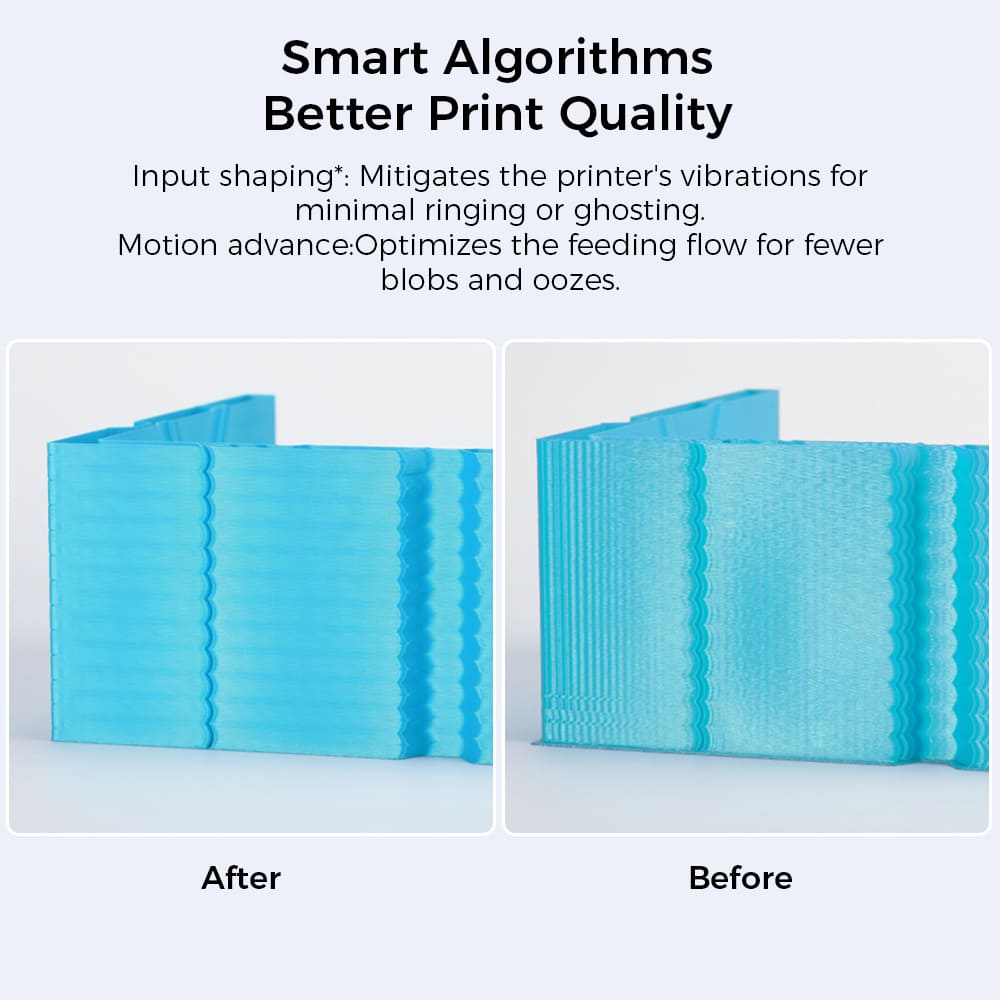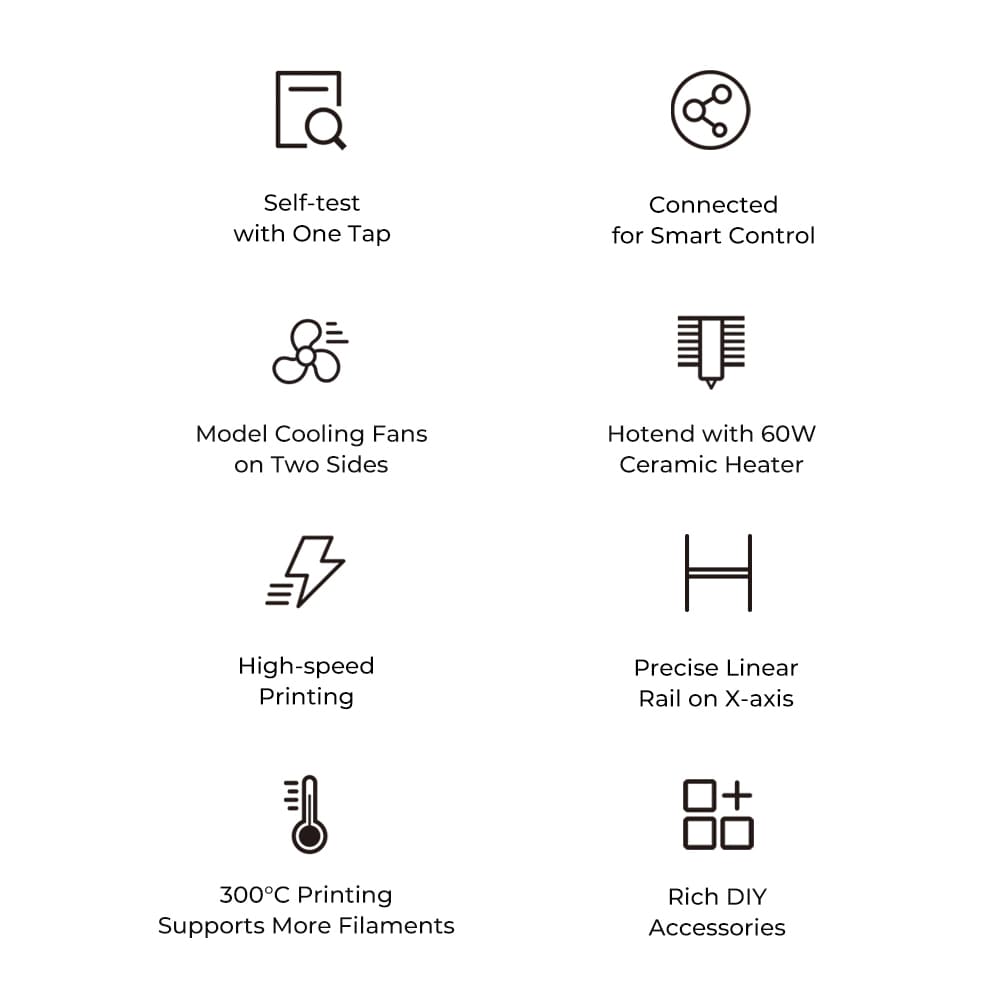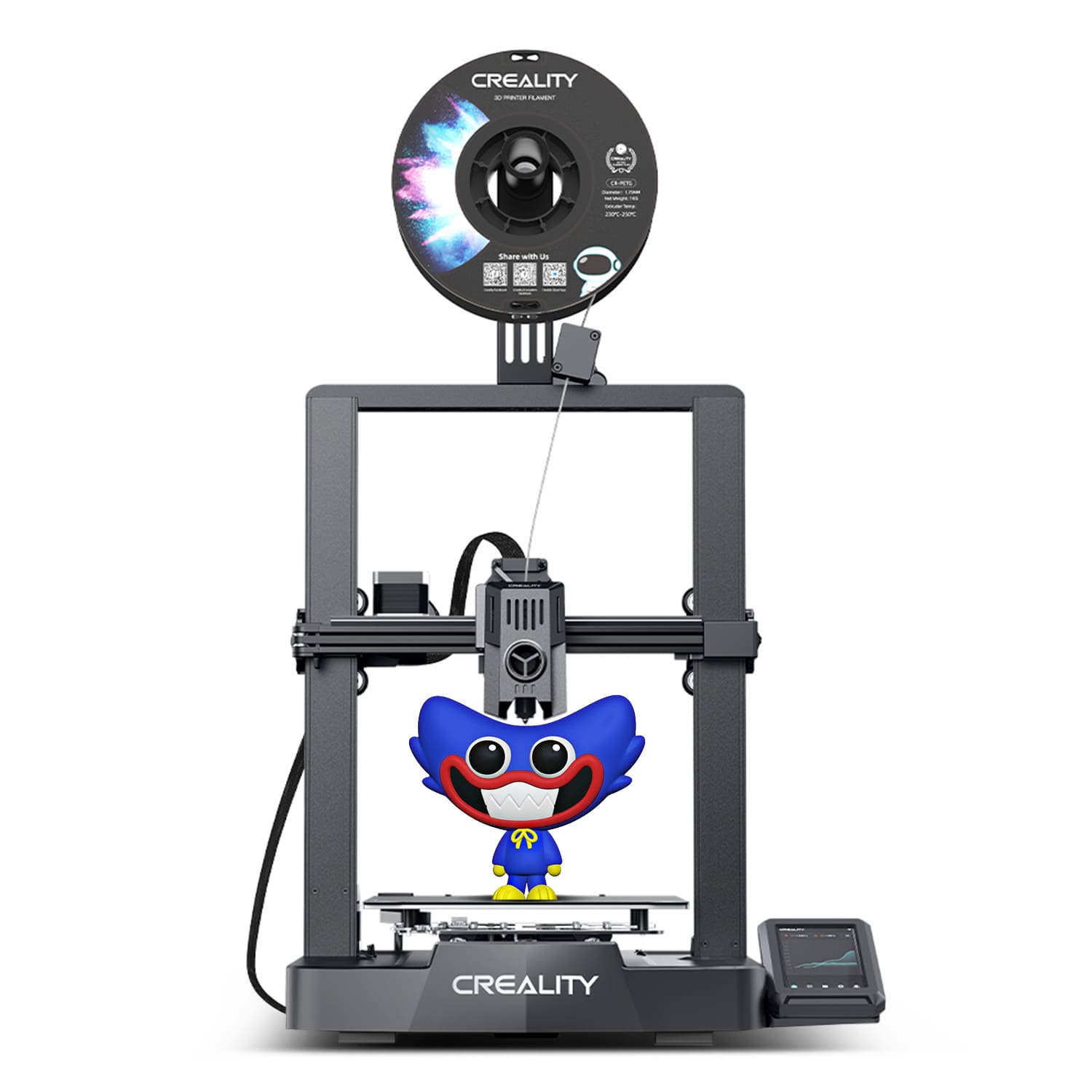 Creality Ender-3 V3 KE 3D Printer
Option

Please select product attributes before purchasing~~
Ship to
It is expected to arrive within and will cost
$
USD
to ship
This item can't be shipped to this Country/Region
Bundles
${ meal.bage }
${ meal.title }
${ meal.skus }
${ sku.name }:
${ skuVal }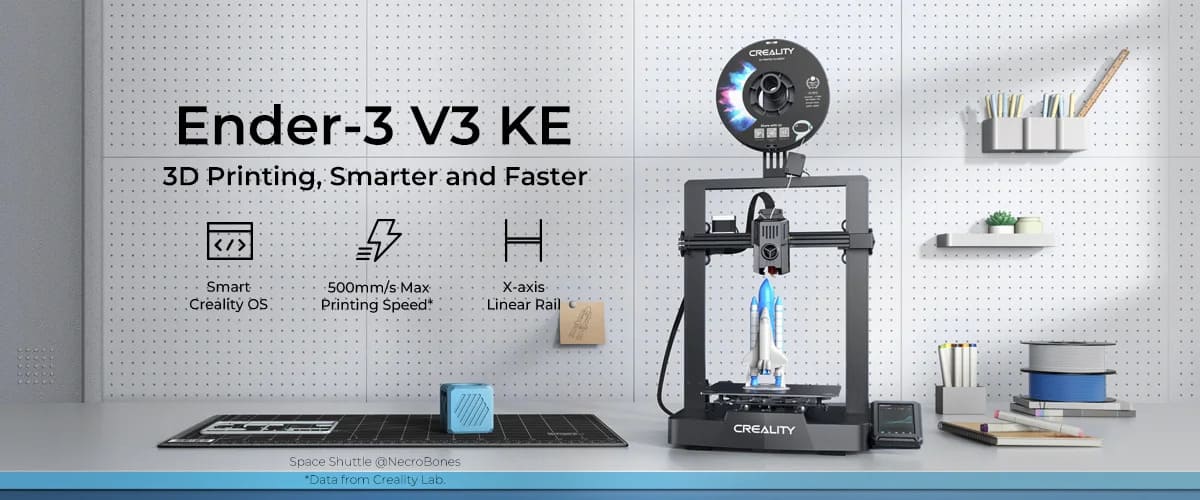 Creality Ender-3 V3 KE Main Features
The Creality Ender-3 V3 KE high-speed 3D printer comes with extensive upgrades and a touch of intelligence over the previous V2 series, making it the second-to-none choice for both beginners and hobbyists. Boasting a top printing speed of 500mm/s and acceleration of 5000mm/s², the Ender-3 V3 KE significantly improves the printing efficiency – a benchy can be printed in just 15 minutes and 8 seconds, shifting your 3D printing experience into a higher gear.
500mm/s Max Printing Speed | X-axis Linear Rail
Smart self-test for Z offset, auto leveling, and more with just one tap.
Real-time model preview, and vivid motion graphics of printing parameters.
Input shaping mitigates the printer's vibrations for minimal ringing or ghosting.
Motion advance optimizes the feeding flow for fewer blobs and oozes.
Control and monitor smartly with LAN printing and cloud printing. Manage multiple printers online efficiently as a print farm.
The precise linear rail on the X-axis has a carriage slide containing ball bearings, making each move accurate, steady, and frictionless (0.04 friction coefficient).
60W ceramic heater, able to fully melt filaments for high-speed printing.
Handles Hyper PLA, PETG, ABS, TPU(95A), and ASA filaments. Just pick the right one to print whatever daily item, part, or product you like.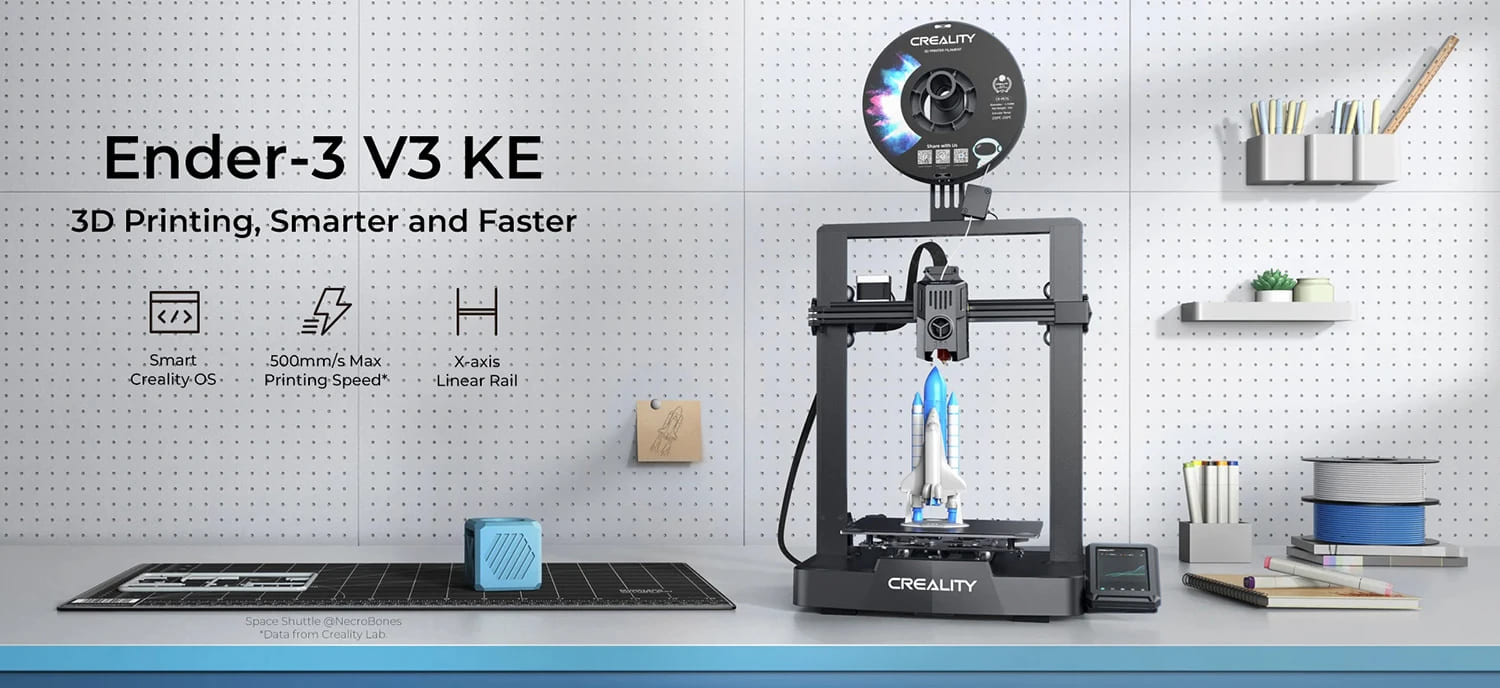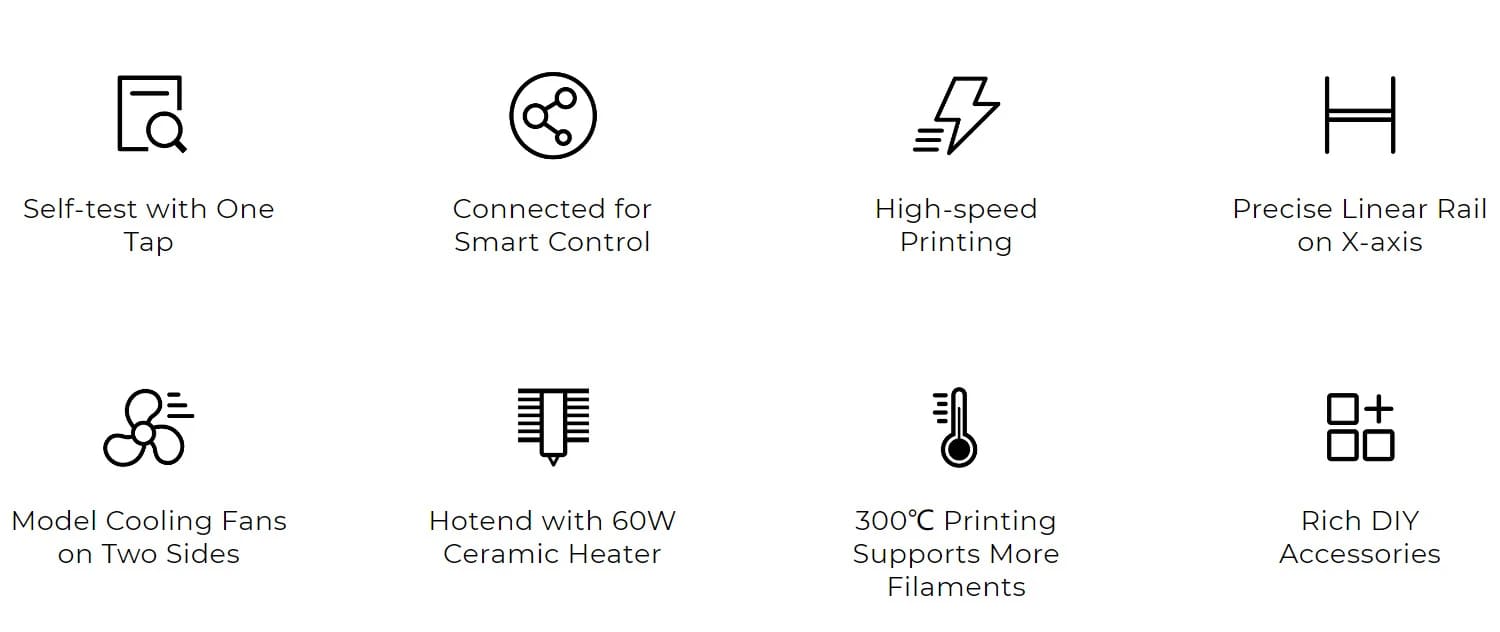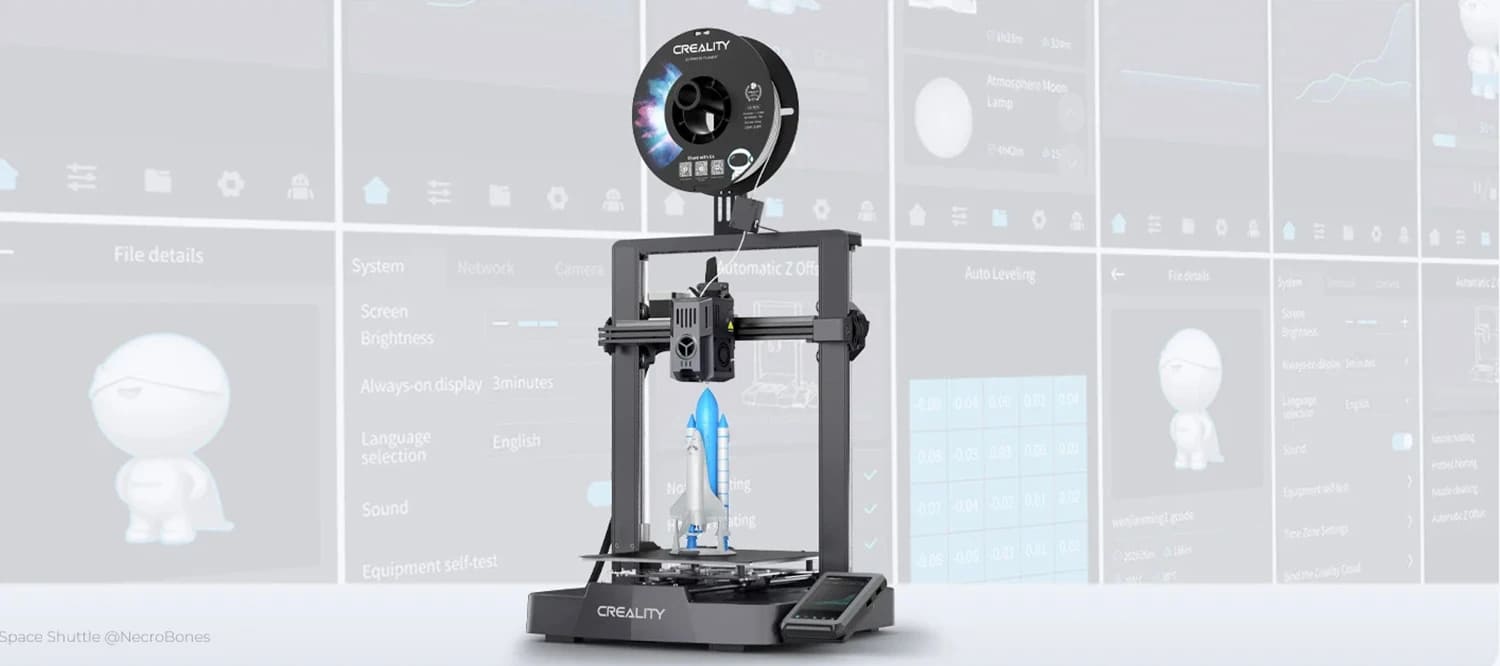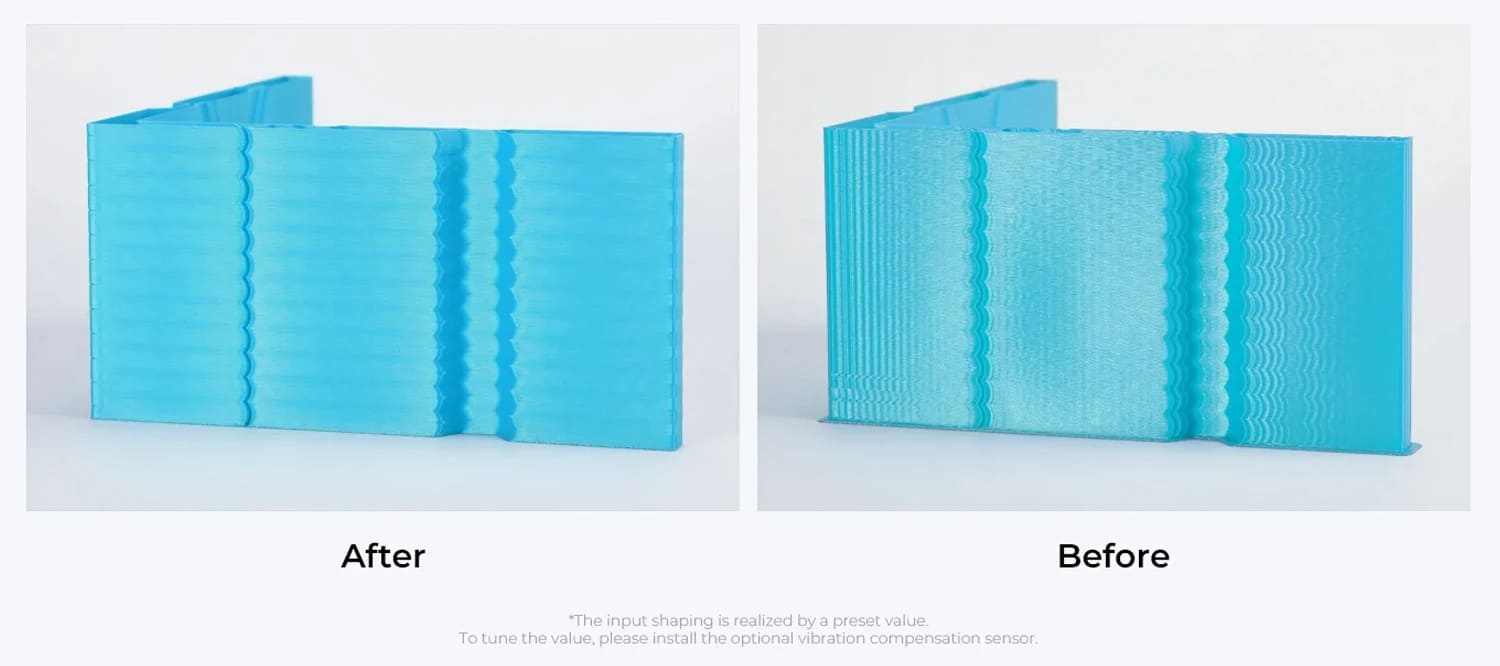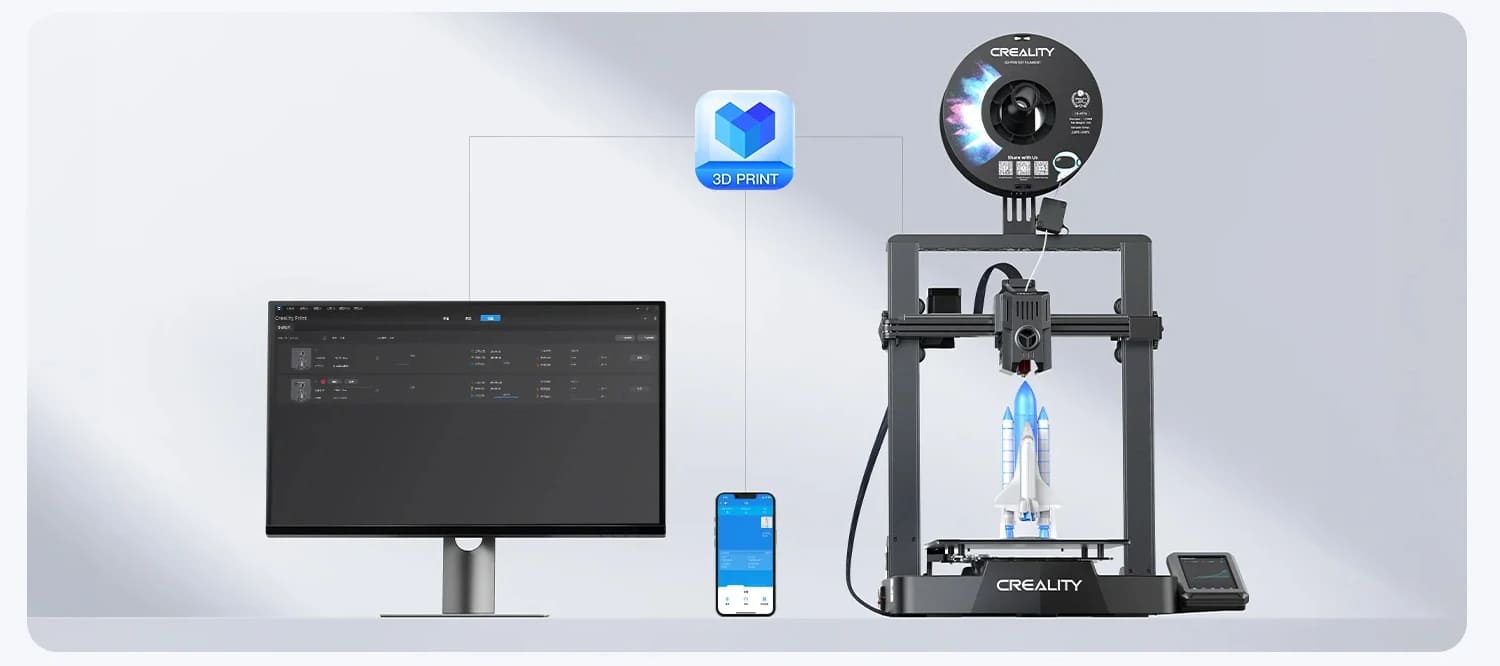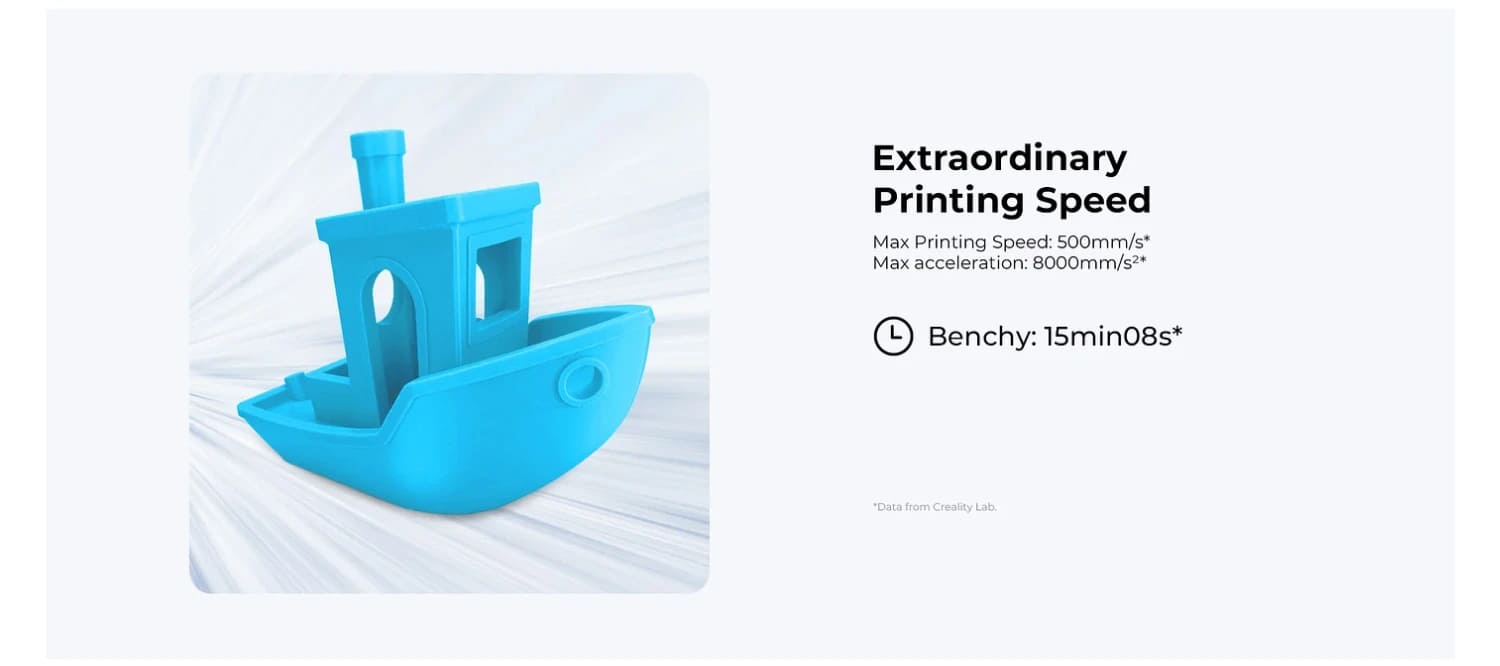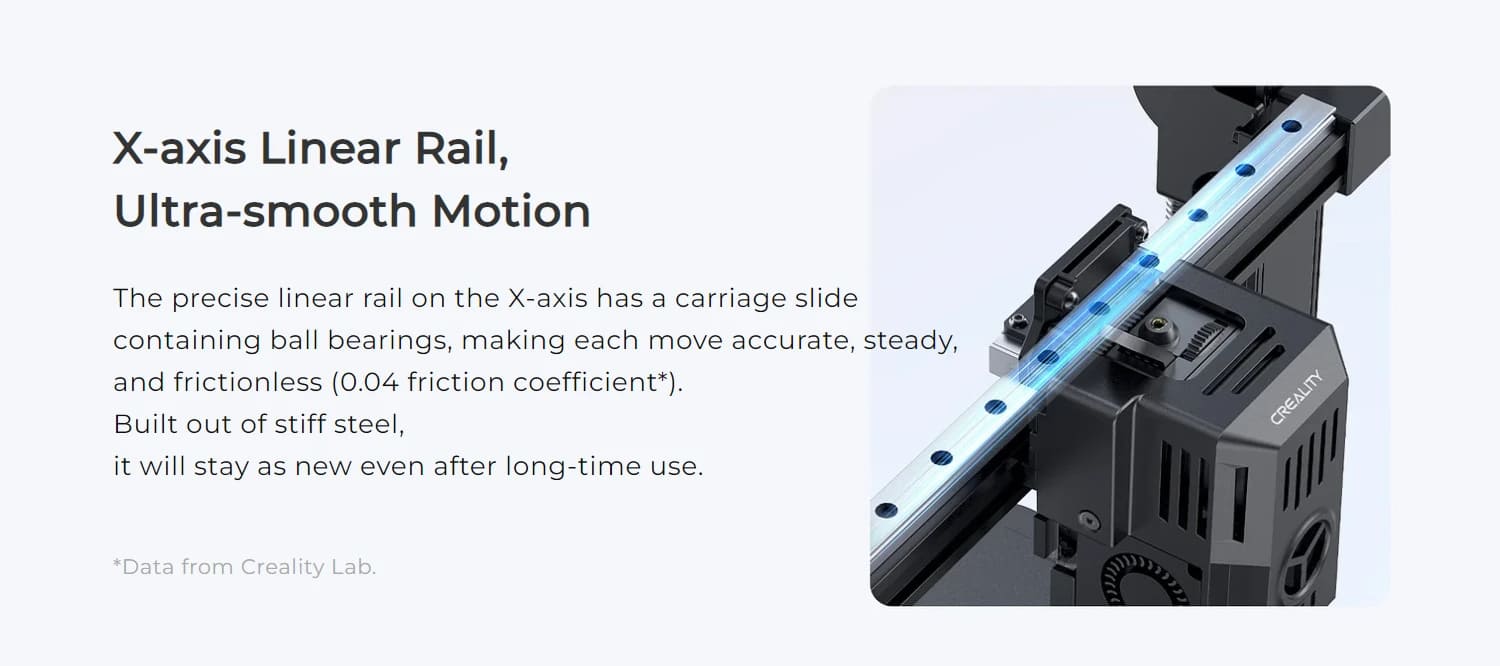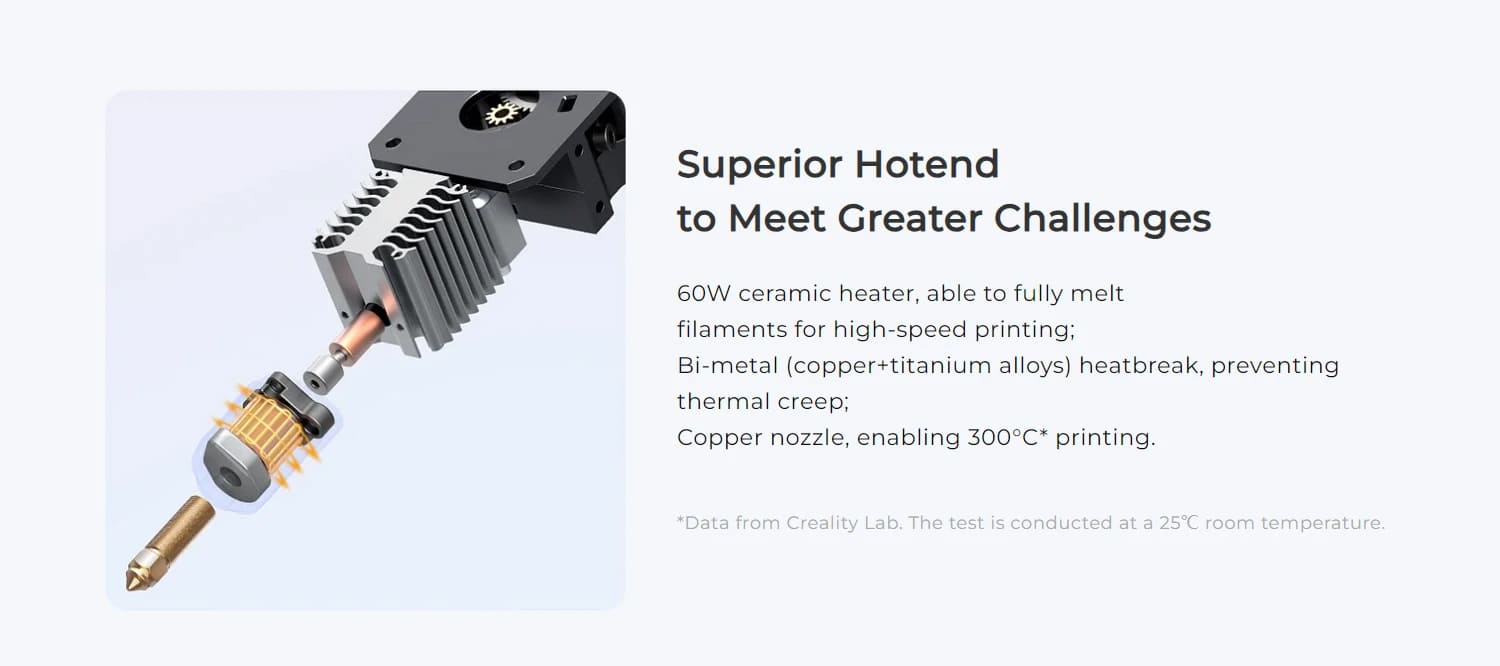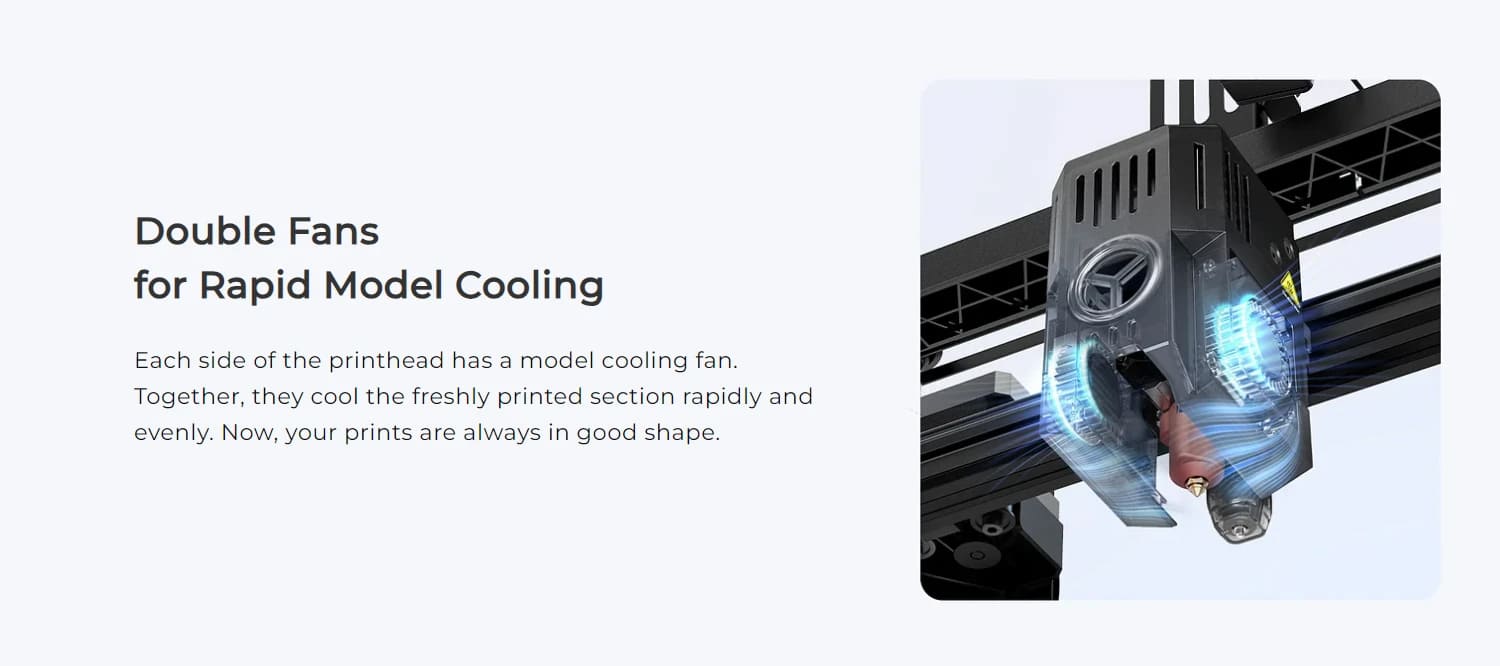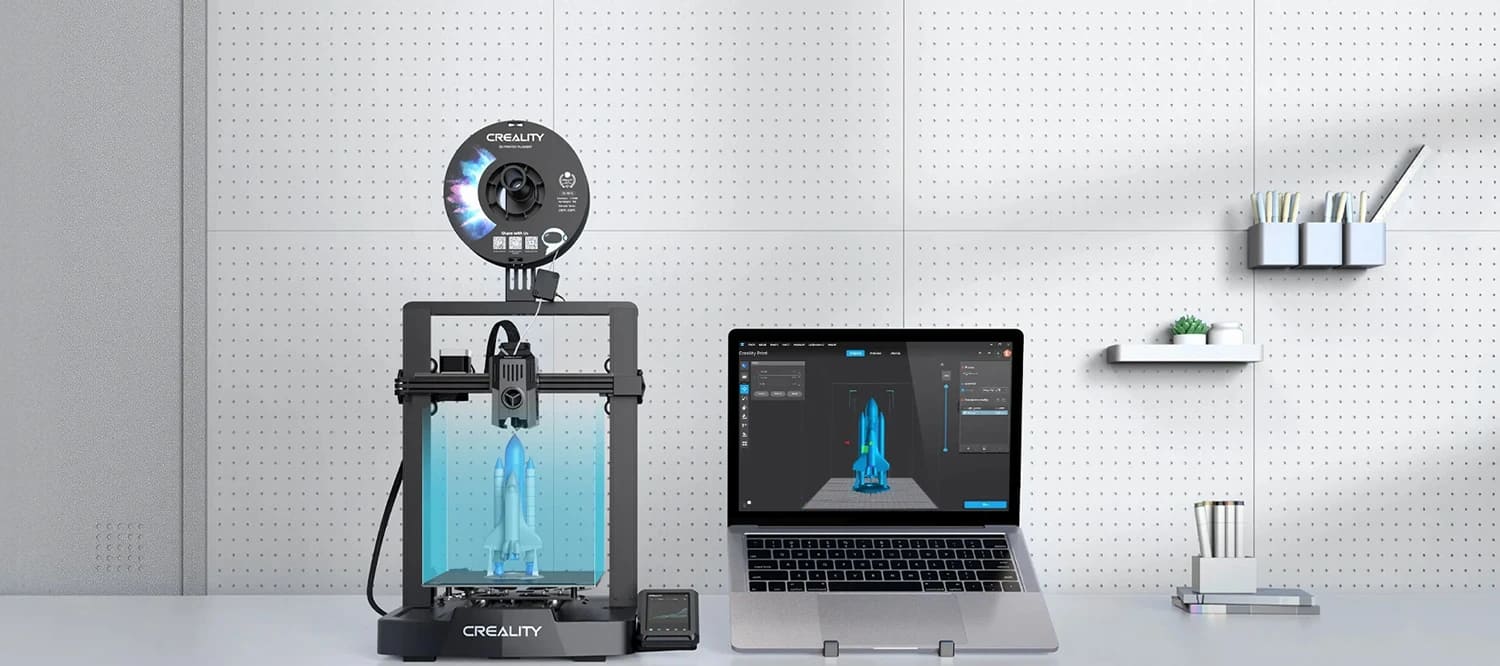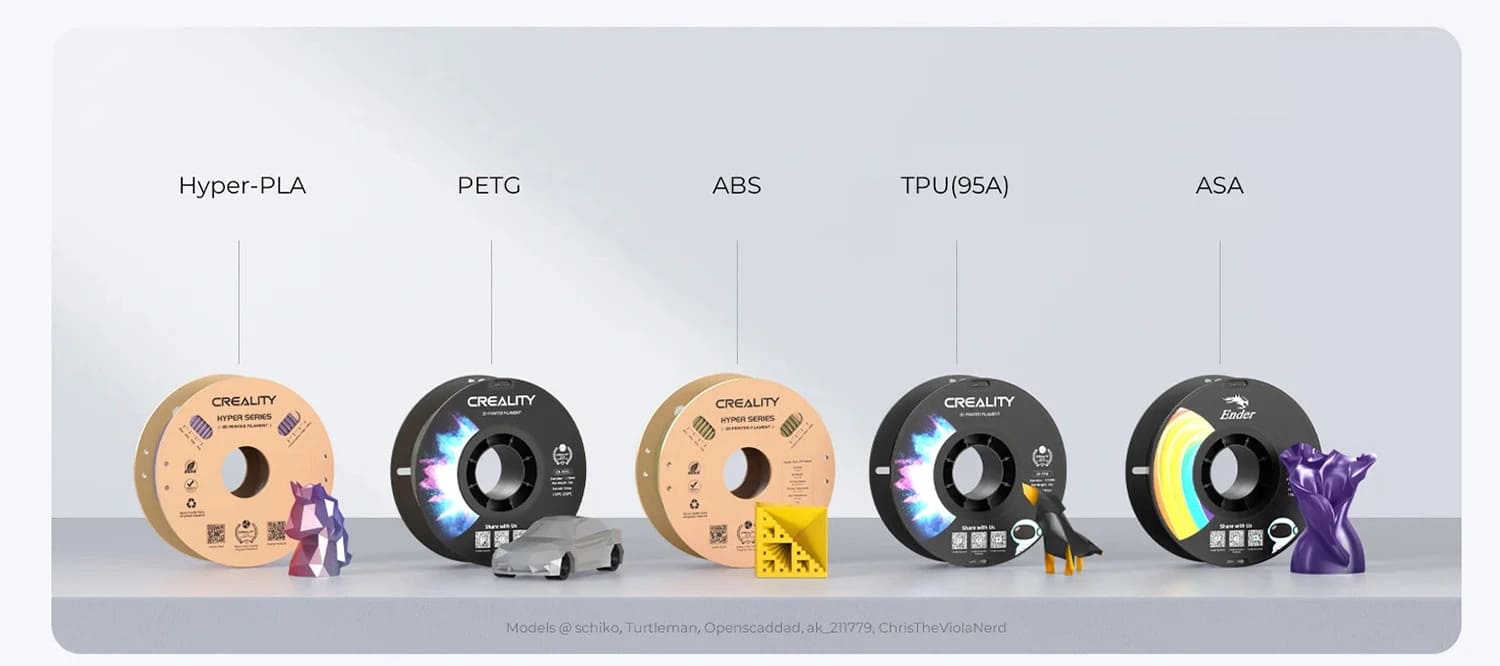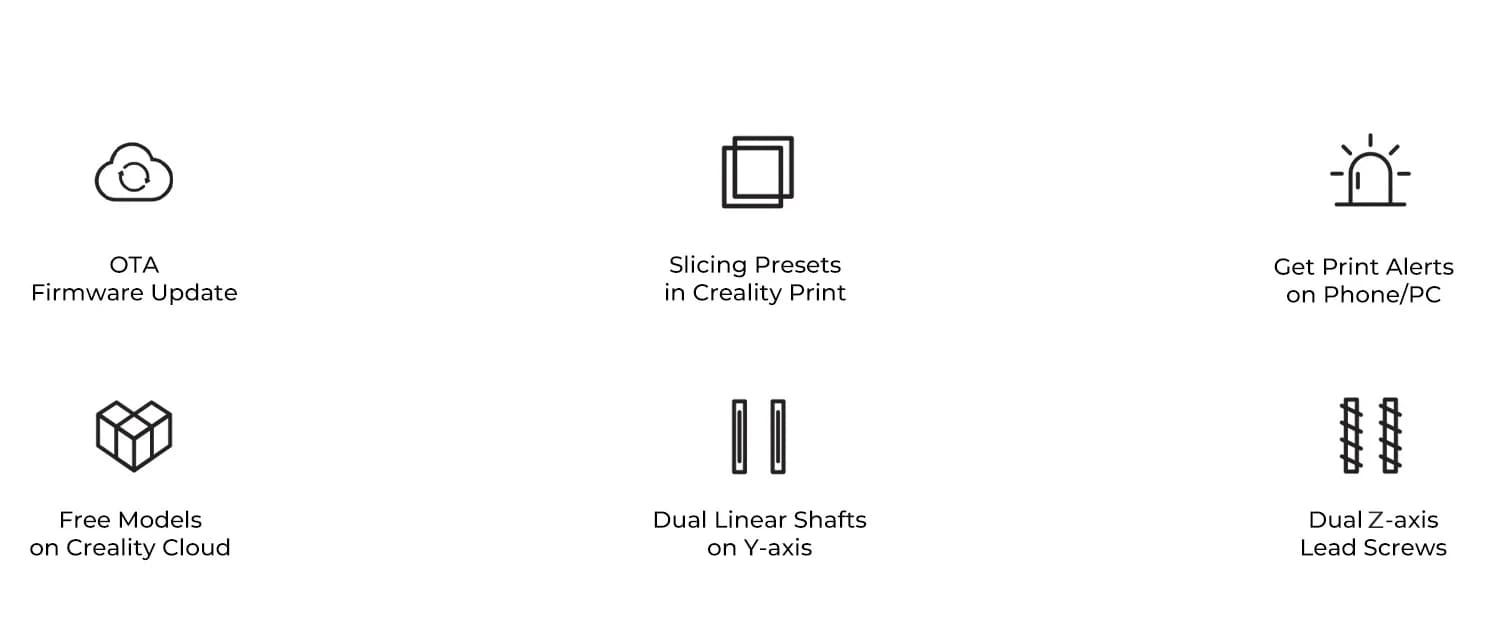 Ender-3 V3 KE 3D Printer
Build Volume: 220*220*240mm
Product Dimensions: 433*366*490mm
Package Dimensions: 502*409*280mm
Typical Printing Speed: 300mm/s
Max. Printing Speed: 500mm/s (Test with Hyper PLA)
Max. Acceleration: 8000mm/s²
Filament Diameter: 1.75mm
Nozzle Diameter: 0.4mm (default)
Nozzle Temperature: ≤300℃
Heatbed Temperature: ≤100℃
Build Surface: PEI flexible build plate
File Transfer: USB drive, LAN, Creality Cloud APP
Extruder: Upgraded "Sprite" direct drive extrusion
Leveling Mode: Hands-free auto leveling
Display Screen: 4.3" color touch screen
Mainboard: 32-bit silent mainboard
Printable File Format: G-code
Filament Runout Sensor : Yes
Vibration Compensation Sensor :Optional
Creality AI Camera: Optional
Rated Power: 100-120V~, 200-240V~, 50/60Hz
Slicing Software: Creality Print, Cura, Simplify3D
Formats for Slicing: STL, OBJ, 3MF, AMF
Supported Filaments: PLA, PETG, ABS, TPU(95A), ASA
Customer Reviews
Write A Review
Ask A Question
Reviews (0)
Questions (0)