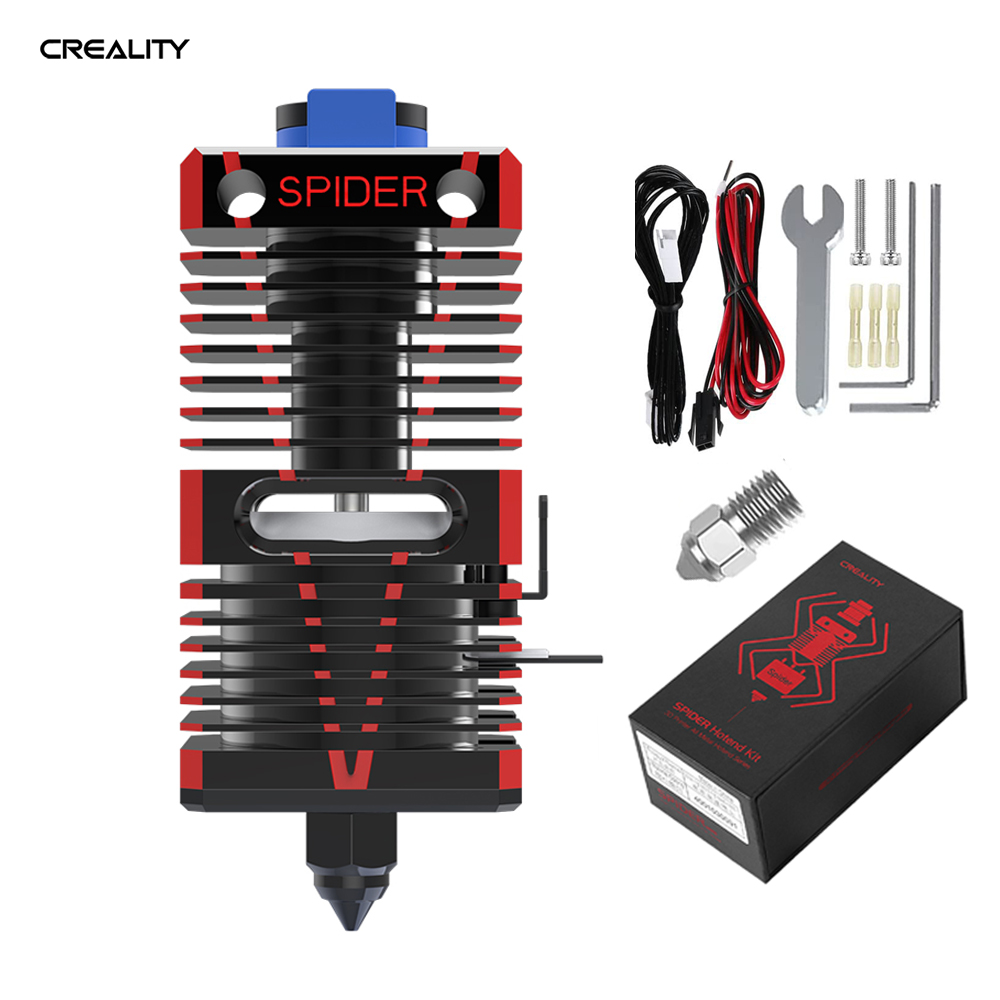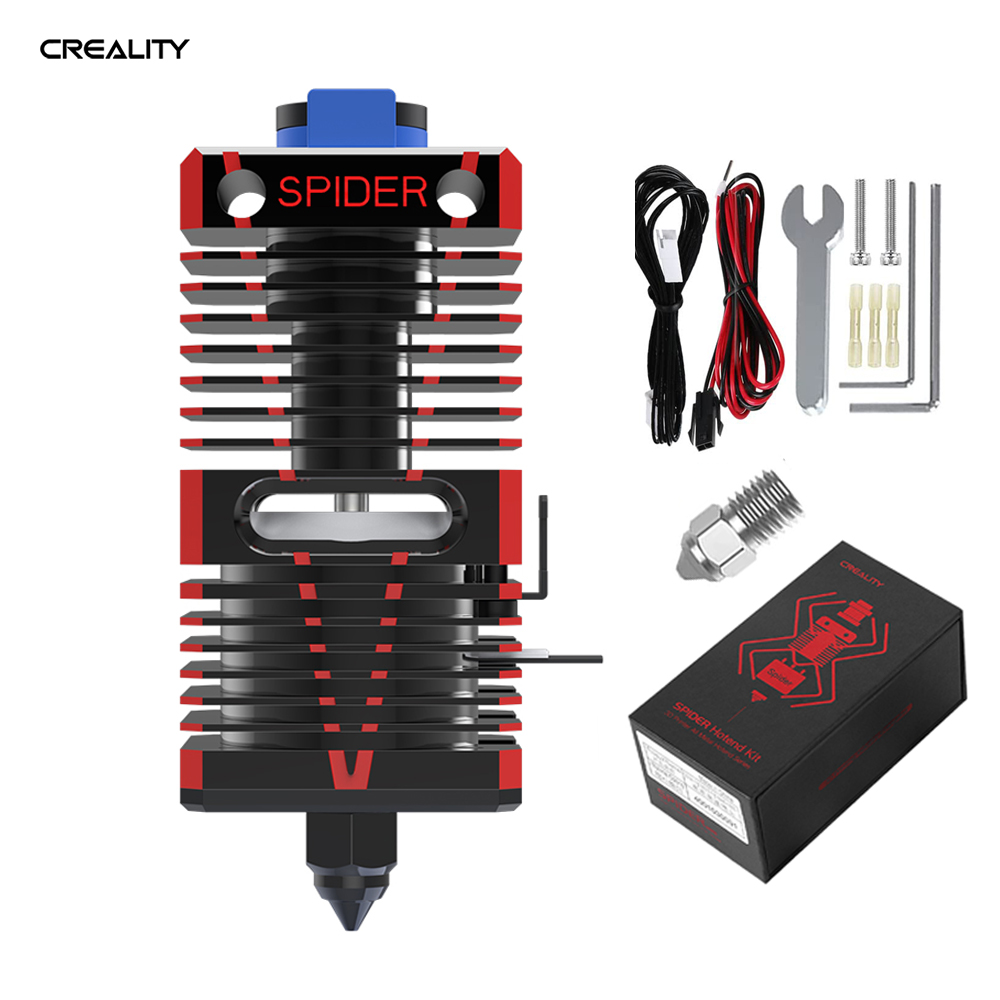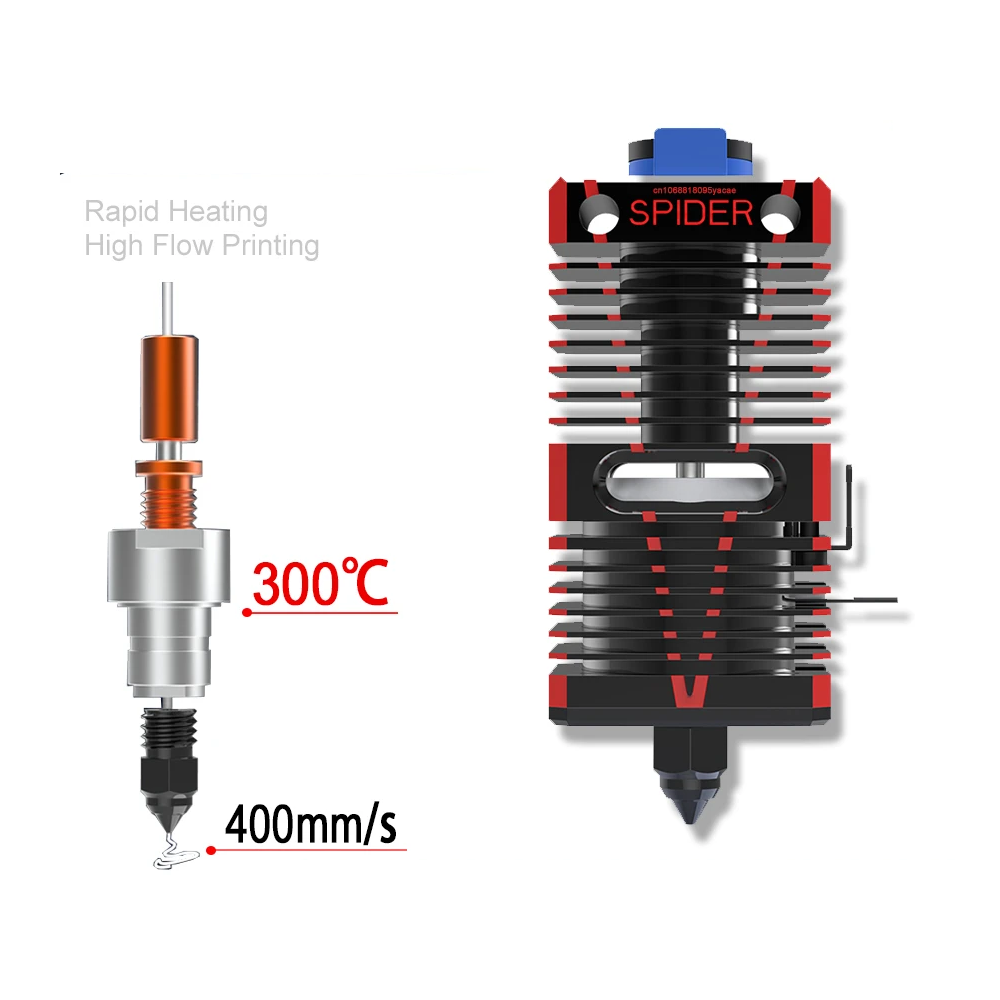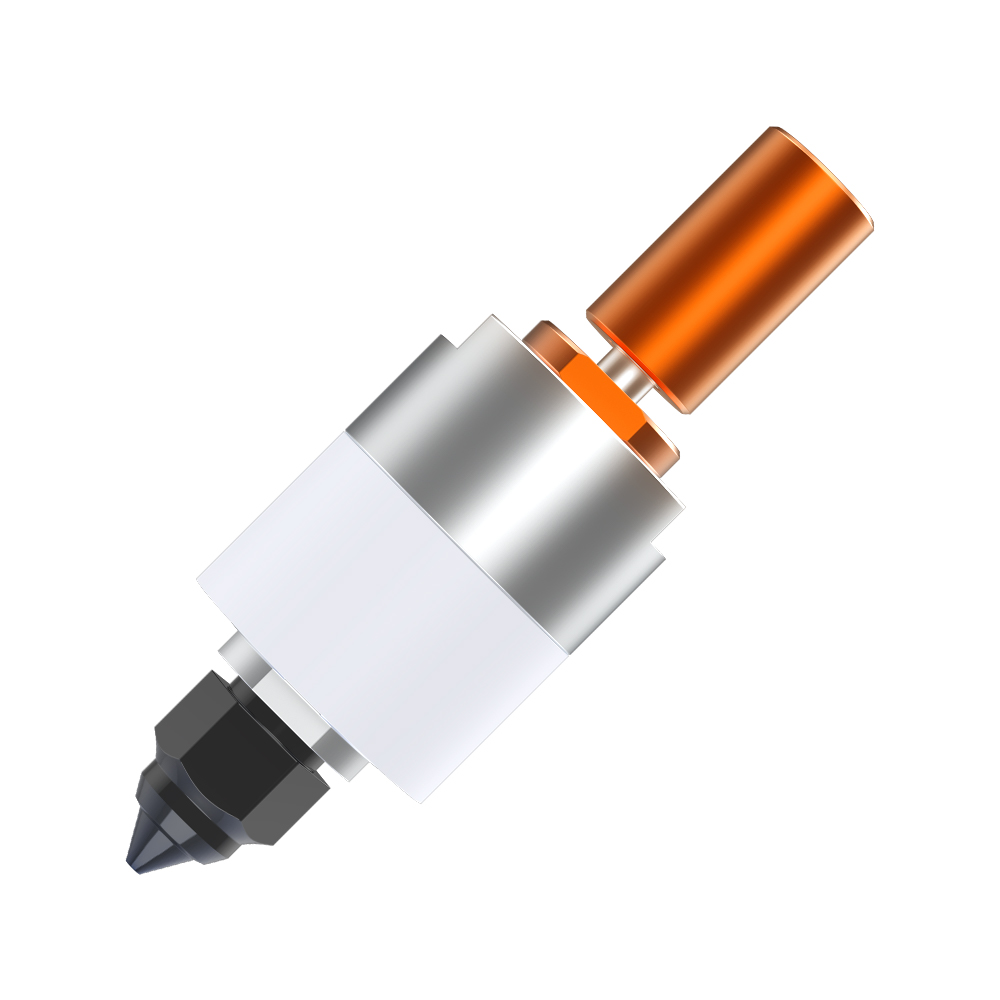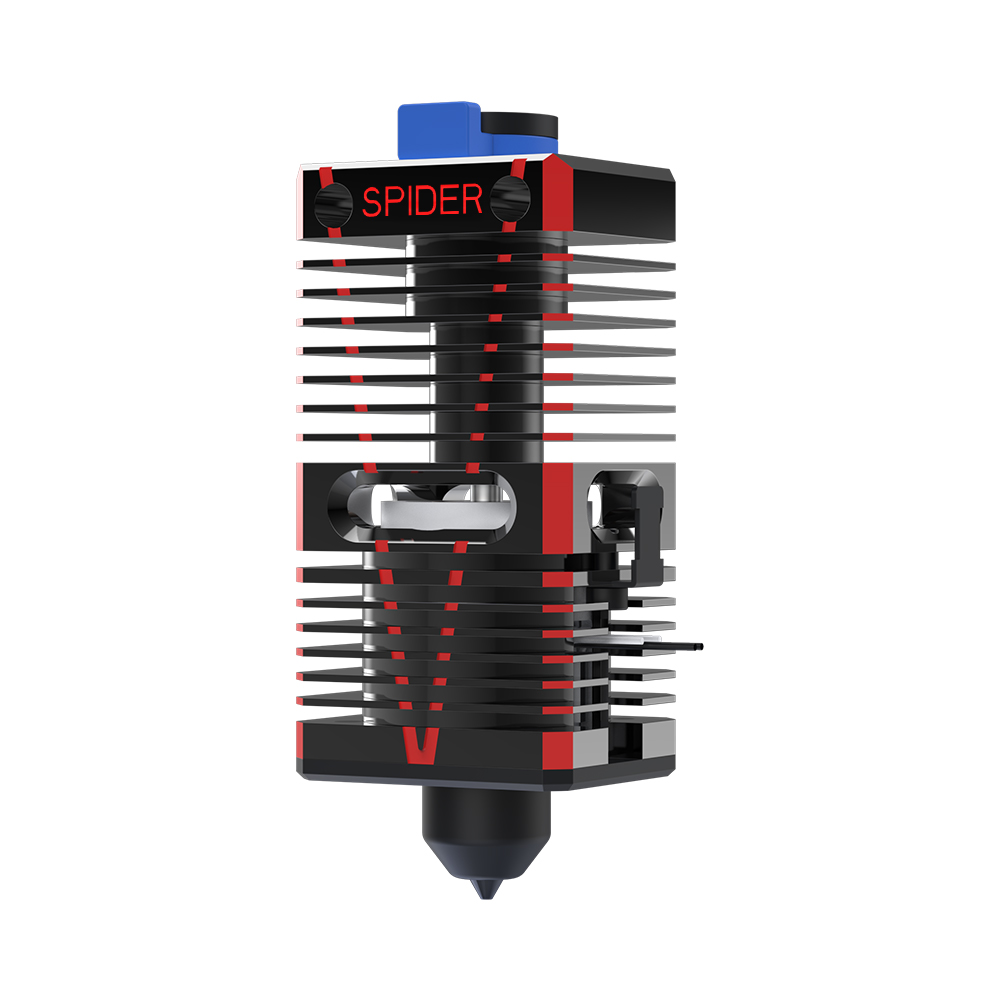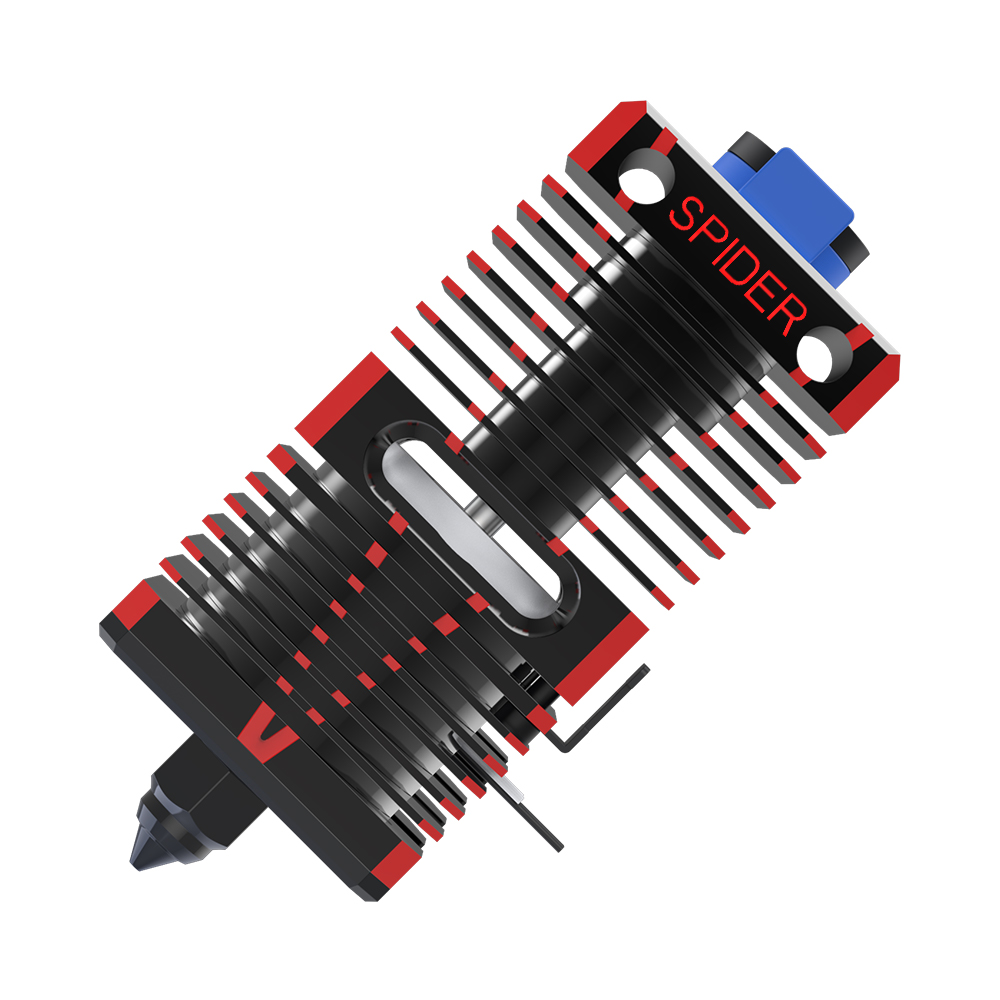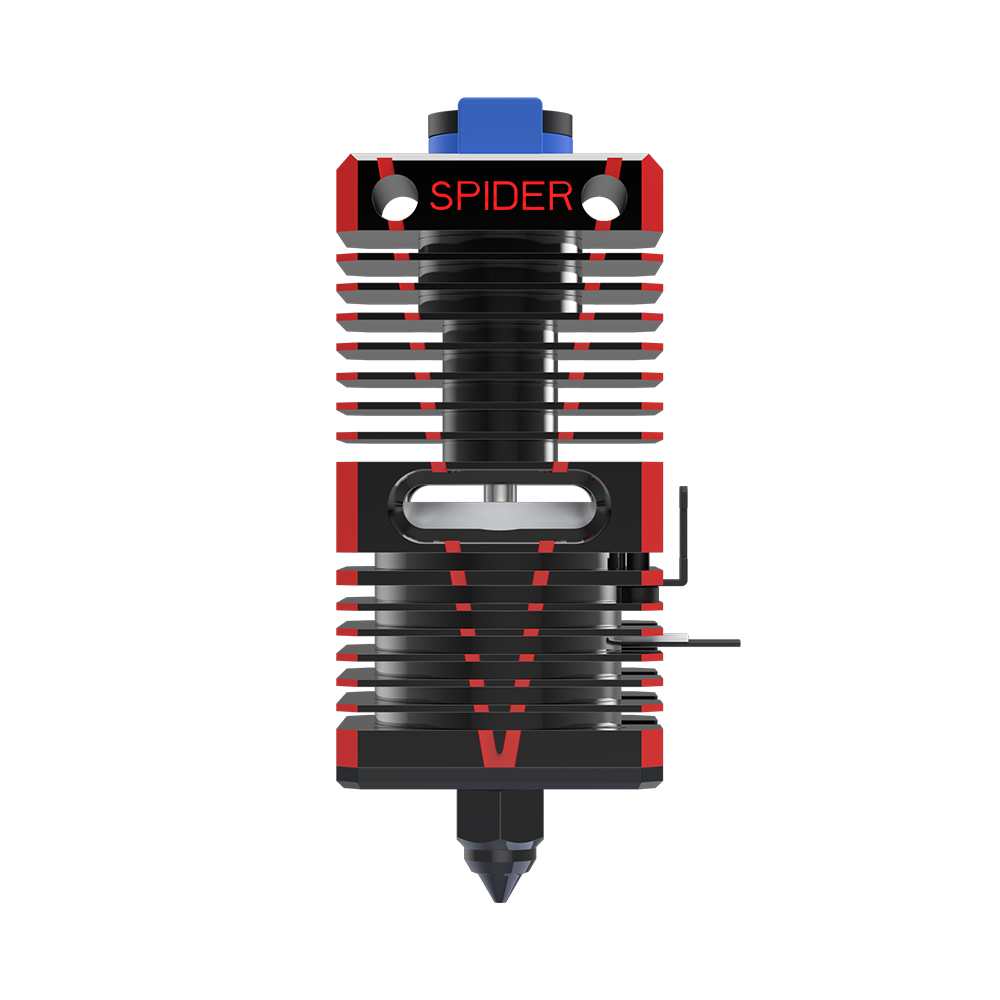 Spider Speedy Ceramic Hotend For Ender-3/Ender-3V2/Ender-3PRO/Ender-3max, Fast[2023 Upgrade Ceramic Heating Kit]
Apply to

Please select product attributes before purchasing~~
Ship to
It is expected to arrive within and will cost
$
USD
to ship
This item can't be shipped to this Country/Region
Bundles
${ meal.bage }
${ meal.title }
${ meal.skus }
${ sku.name }:
${ skuVal }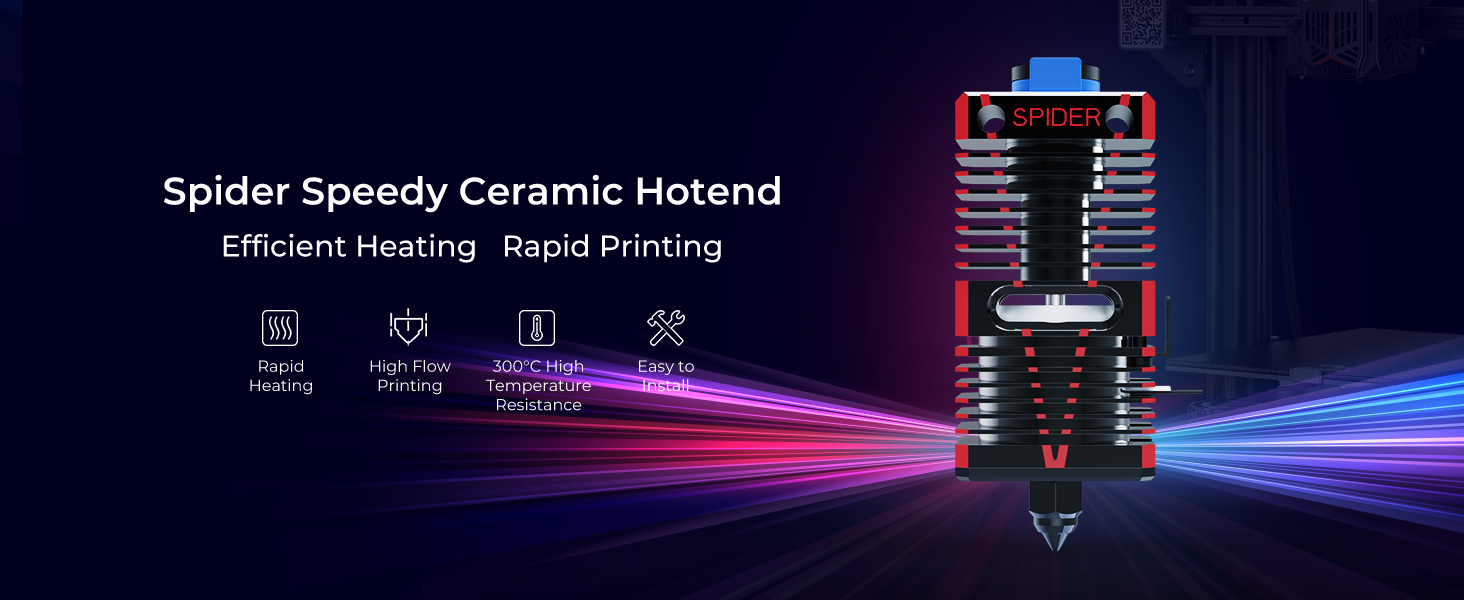 Creality 2023 Upgrade Speedy Ceramic Hotend | Ender-3/Ender-3PRO/Ender-3MAX/Ender-3V2 Hotend
Rapid heating:
- Rapid Heating, 40 seconds to 200°C: It only takes 40 seconds to heat to 200°C. High thermal conductivity for fast heat transfer; Uniform heating; improved heating efficiency and reduced heat loss; all owing to the cylindrical ceramic heating ring.
High flow and high-speed Printing.
- High-flow, 400mm/s High-speed Printing: 30% (27.8mm hot melt section length) increased Hotmelt Section, high-temperature heat-resistant insulating sheet to support 400mm/s high-speed printing. 30% thermal conductivity reduced by the titanium alloy.
300°C high-temperature resistance.
- High-Temperature Resistance Up to 300℃: titanium and copper alloys bi-metal heat break, 0.2mm thin wall thickness for excellent thermal insulation, compatible filaments: PLA, ABS, PETG, TPU, PP, PC, Nylon, PEEK, PEl, etc.)
Easy to Install;
- Simple Installation, No Modification Required: With modular standard interface design and universal standard nozzle, this Spider Ceramic Hotend is a drop-in All Metal Hot End Conversion Kit. As a direct replacement for the stock hardware, installation requires no additional parts or modifications to use.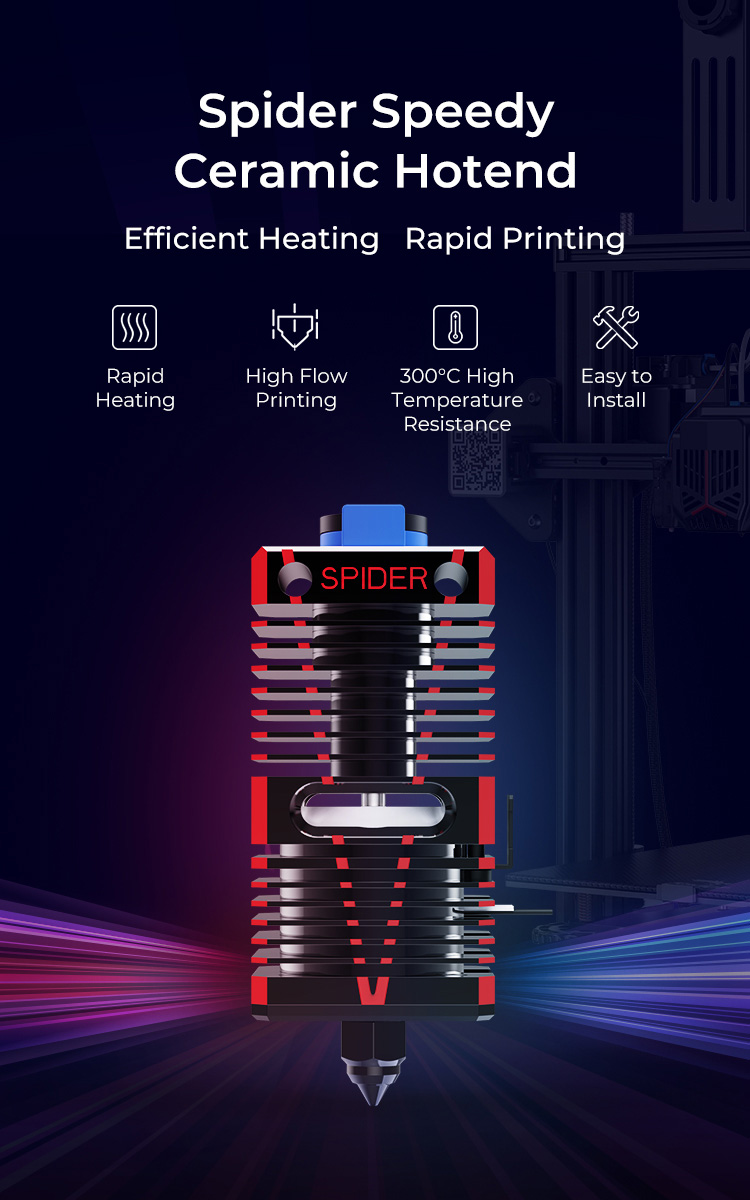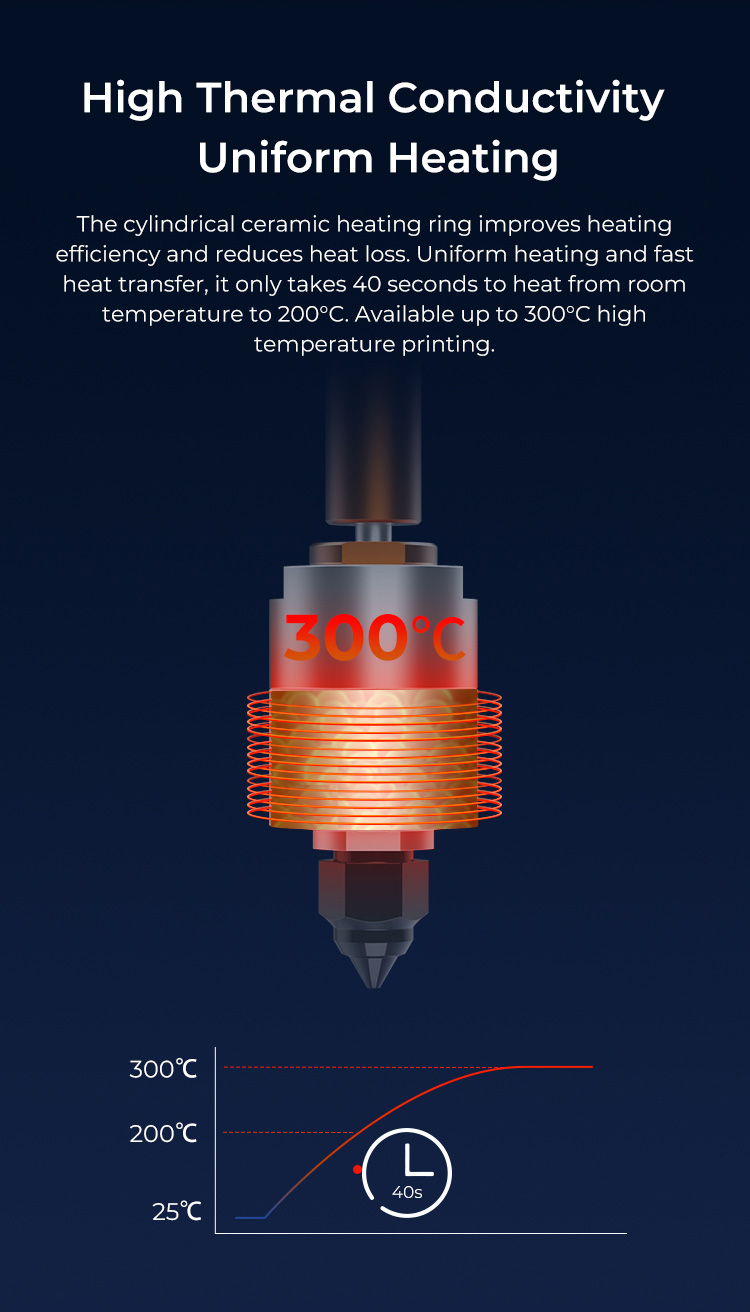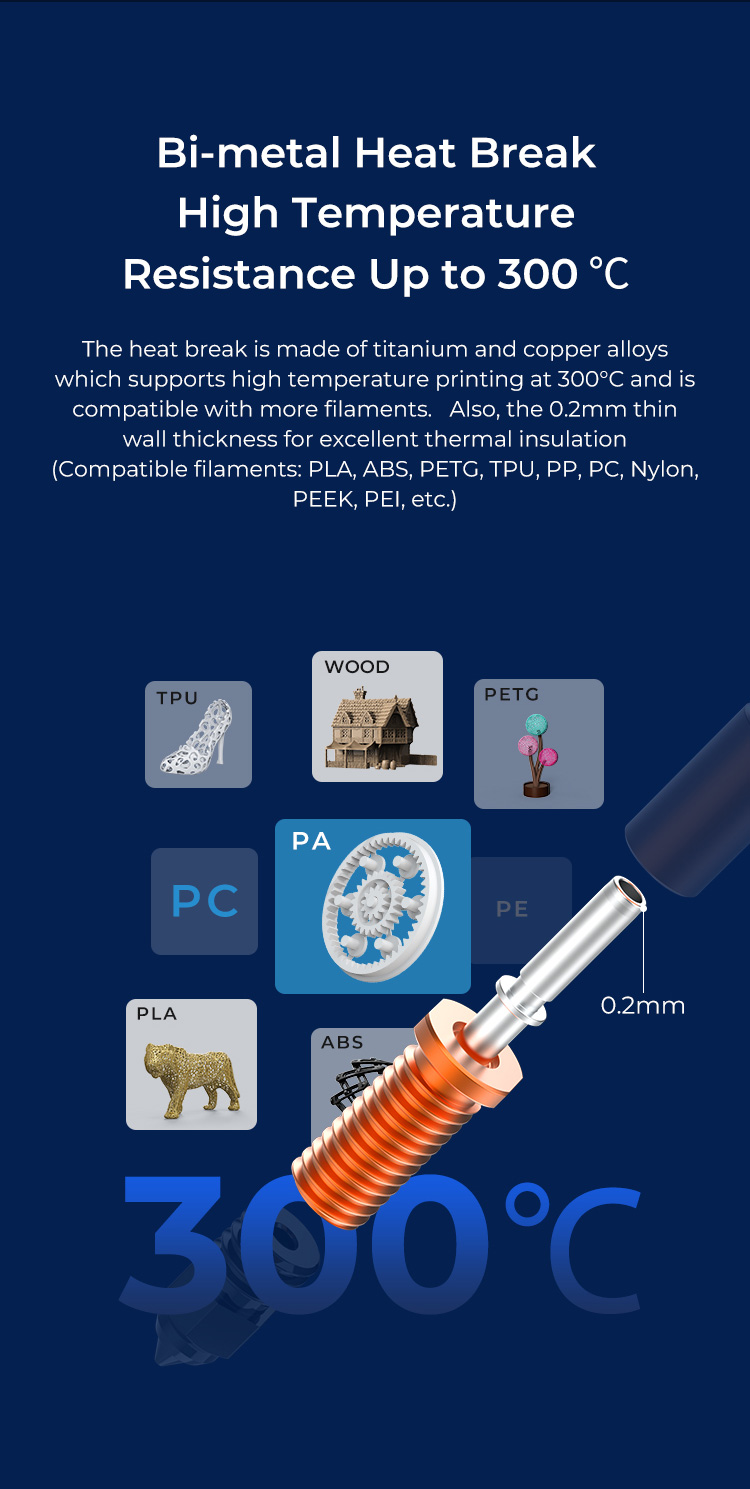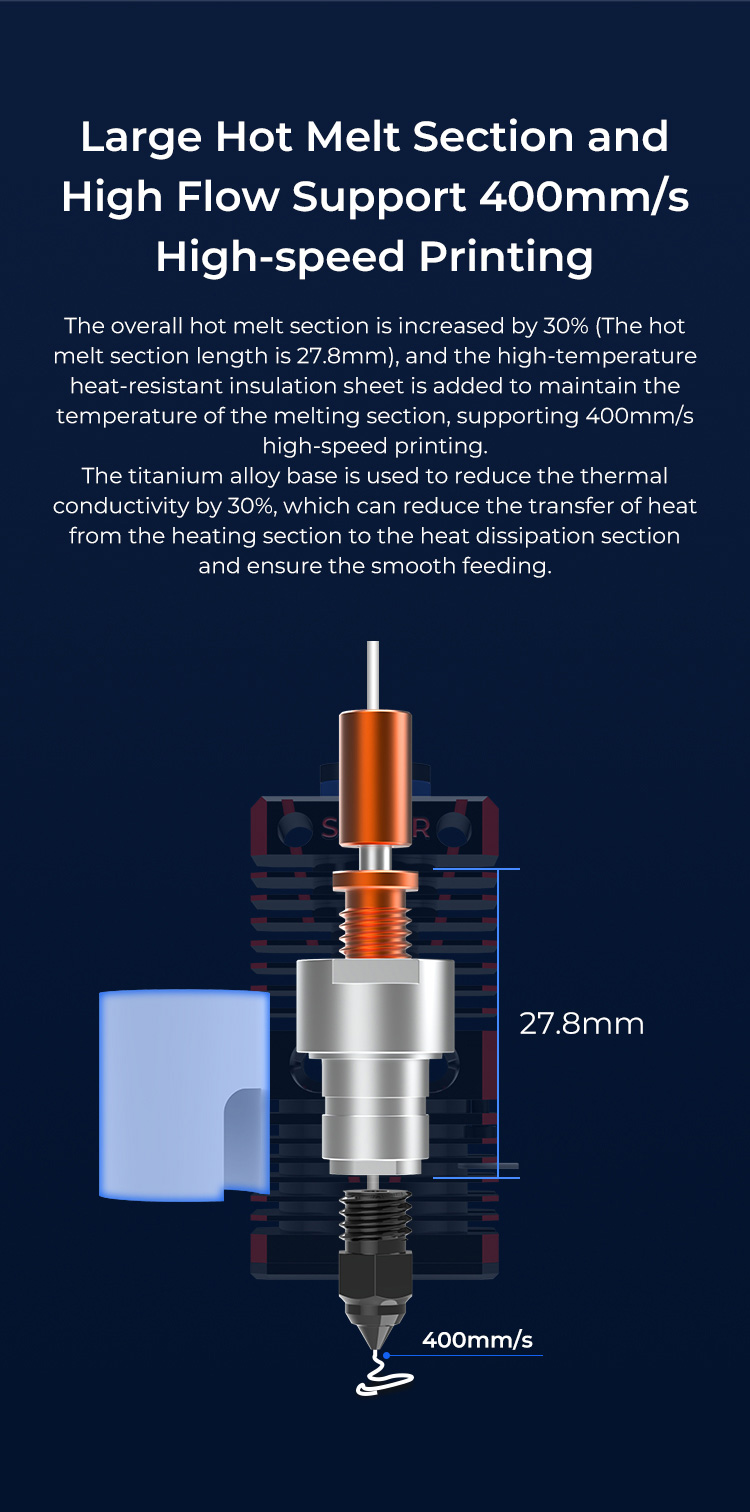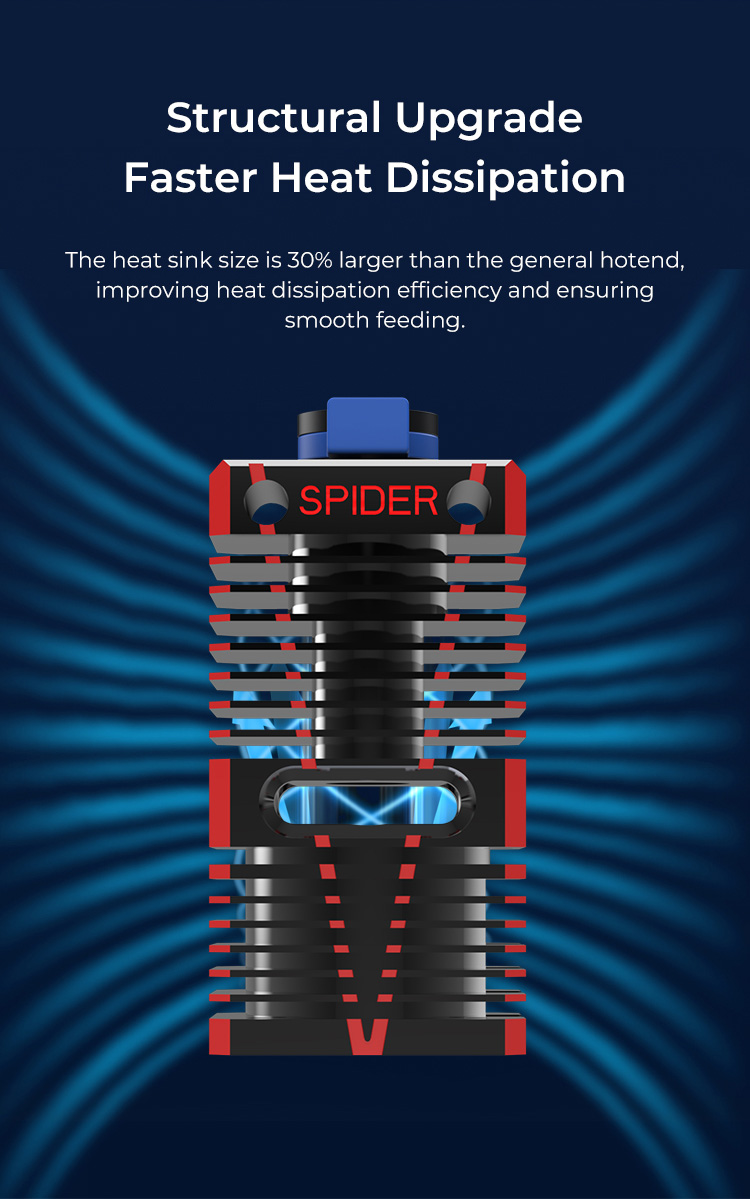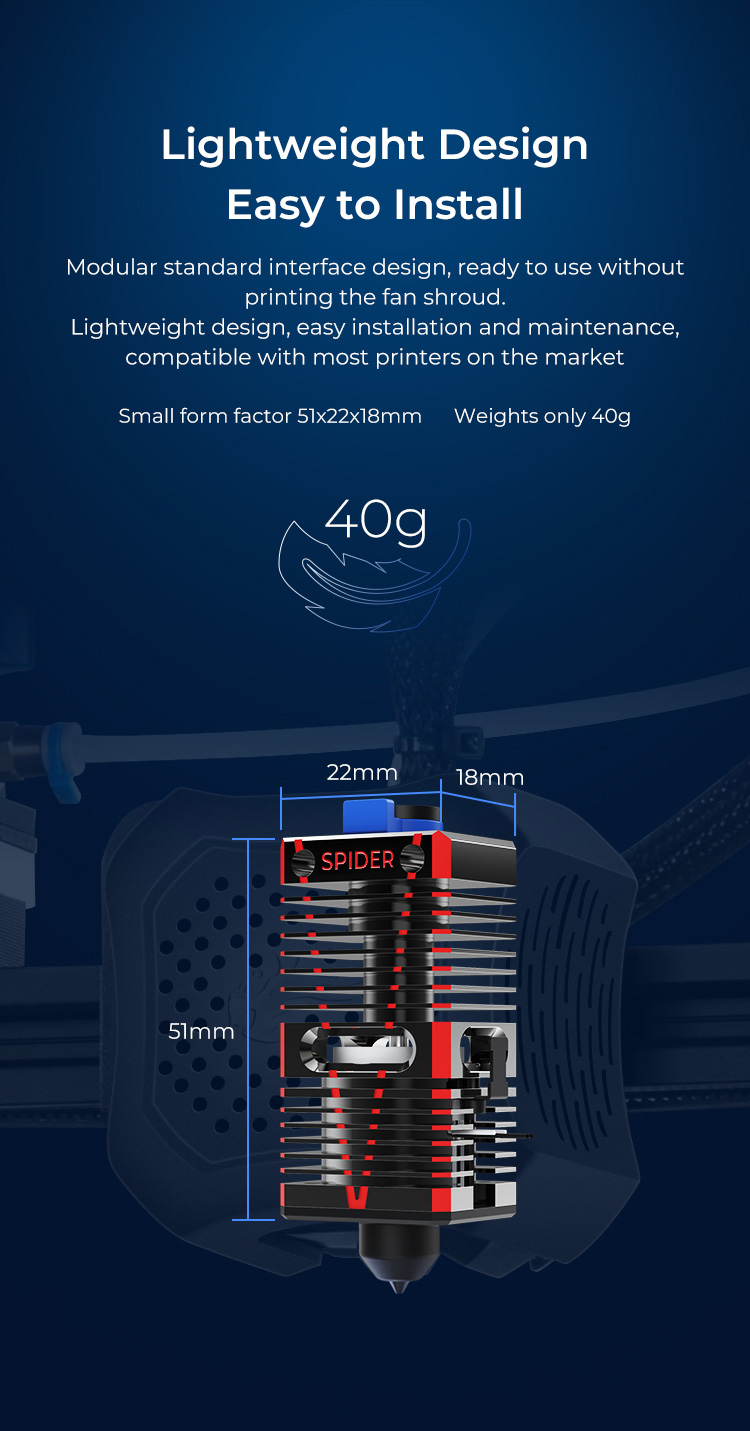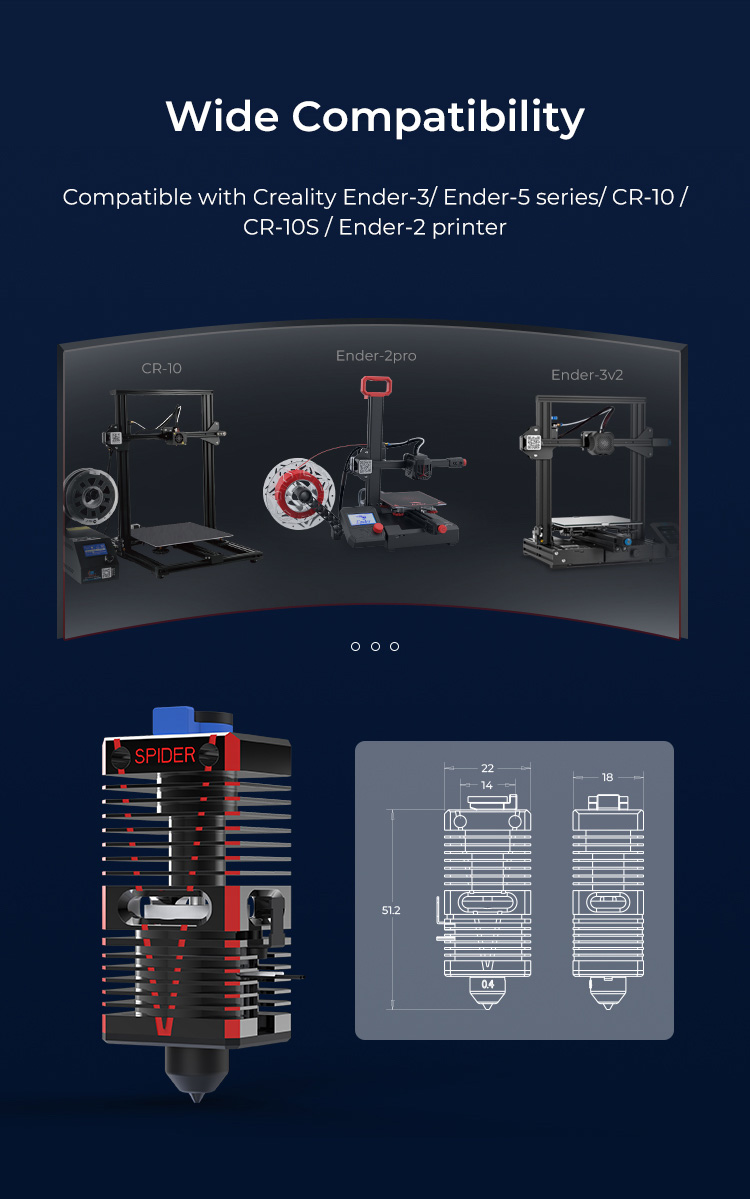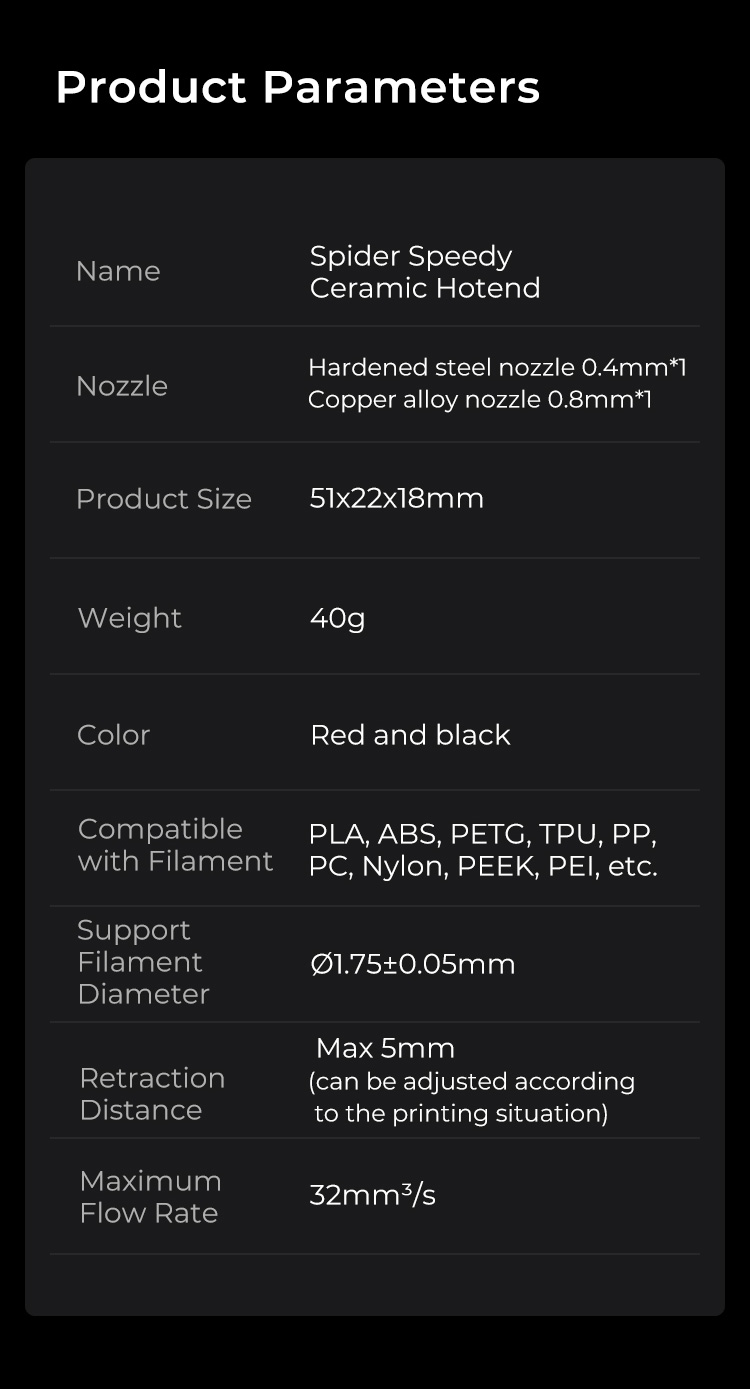 Spider Ceramic Hotend
For Ender-3/Ender-3Pro/Ender-3Max, Ender-3V2 3D Printer
Download
Customer Reviews
Write A Review
Ask A Question
Reviews (1)
Questions (0)