Creality3dofficial Halloween Giveaway 2022 - Awake the Soul!
2022-10-22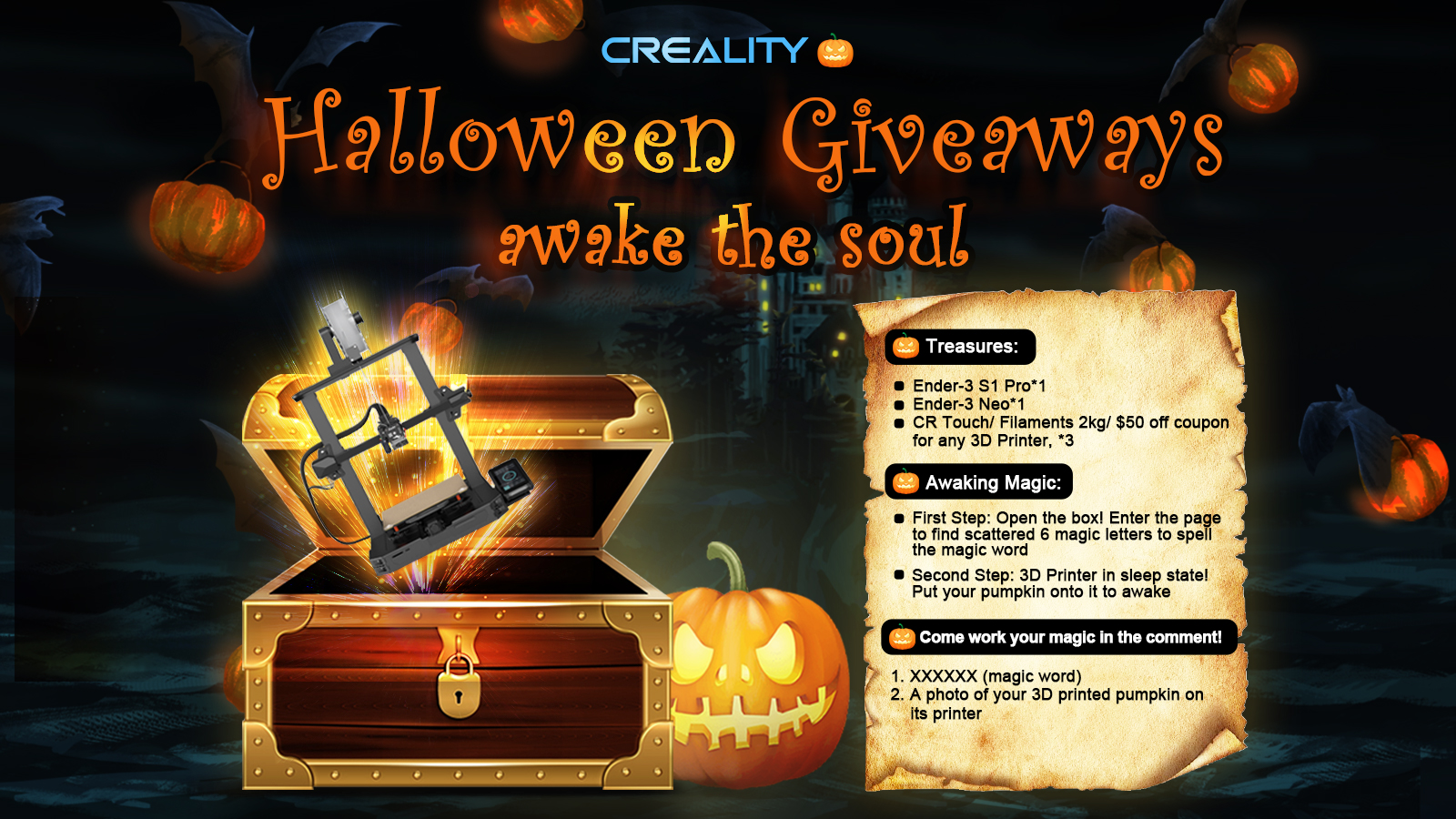 Is everyone ready for Halloween? Guesses you wanna print devil masks, ghosts, bat wall decors, skeletons, the must-have jack-o-lantern, and more! We know you wanna print a ton, so we got a few goodies to help you speed it up~ Look, here's a treasure box with prizes in it!! How to open it? Read the poster!
Enter the Ender-3 Neo page to search for the scattered 6 magic letters:
Come work your magic to awaken the printer in the comment section on our FB post
Awaking Tips:
The 3d printer thirsts for "likes" to power up its energy, the more likes your comment gain, the bigger chance you can wake it up!
** The top two liked comments will win first & second prizes, and other friends have a chance to be drawn the third prize by lucky wheel~!

**Those without a printer currently can show off your real jack-O-Lantern and have a chance to win the second prize~!

** Due to warehouses and logistics limitations, prizes can only be delivered to North America, Europe, and Australia currently.

Activity Time: 21st Oct - 4th Nov (PST)
Prize Announcing: in the morning of 7th Nov (PST)
**We'll dispatch your parcel 3 weeks after the prize announcement.
Secret Bonus:
Spell the magic word on the Checkout Page to get $20 off on Ender-3 Neo~!!