Creality Ender3 V2 Neo Giveaway
2022-09-10
Creality Ender3 V2 Neo Giveaway<September Events>
Creality upgraded the Ender-3 Series to the "Neo"! To optimize the user experience, rise the baseline for the classic Ender-3 series was put on the schedule. We now proudly present you with the Neo, which saves the hassle install crucial complex upgrades.
The gifts:
Ender-3 V2 Neo*1
1kg PLA Filament*5(random color)
When to participate?
Sep 1st - Sep 20th, 2022
How to participate?
2. Comment on the following topics:
1) Ender3V2 Neo upgrade (which Ender3 V2 Neo upgrade do you like best)
2) Suggestions for future Ender-3 series upgrades. Your advice is appreciated and will be forwarded to the Creality R&D department.
3. Share the post
We will draw 6 comments,1 user to get Ender3V2 Neo, and 5 users will give a roll of PLA filament (random color) to give back your love for the Neo series.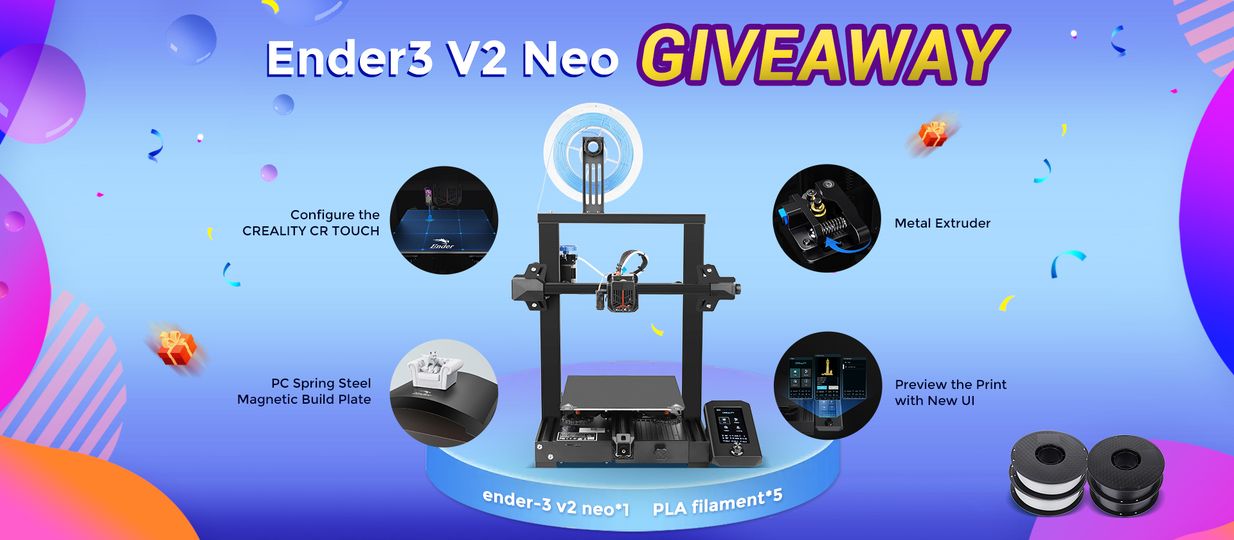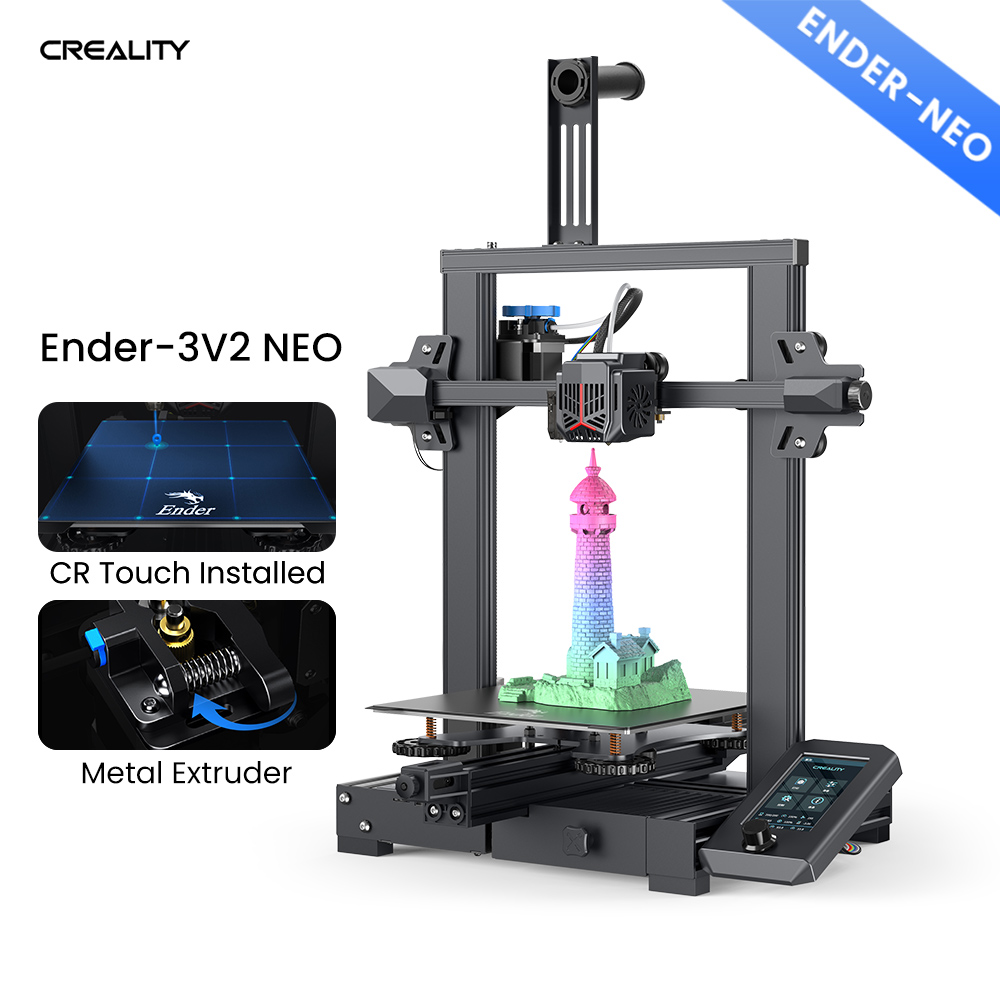 Ender-3 V2 Neo 3D Printer Kits : Ender-3V2 CR Touch Pre-Installed Version
Enhanced Accuracy with CR Touch.
16-point automatic print height's compensation, ensuring the leveling accuracy.
PC Spring Steel Magnetic Build Plate
It's no longer a glass bed. The PC Spring Steel Magnetic build plate has good adhesion, and enables a slight bend to remove the print.
4.3'' Color Knob Screen
Model Preview with New UI. The preview function makes model selection visible, allowing for progress' monitoring.
Full-metal Bowden extruder is durable.
Filaments' loading is easy with a rotary knob. More durable