Unleashing the Potential: Exploring the CR-Scan Ferret 3D Scanner
2023-06-01
In the realm of 3D printing, precision and innovation are paramount. Creality, a leading brand known for its cutting-edge 3D printers, introduces the CR-Scan Ferret 3D Scanner, a game-changing device that enhances your 3D printing experience. In this blog post, we will delve into the unique features of the CR-Scan Ferret, its seamless integration with Creality 3D printers, and how it unlocks new possibilities for creators and makers.
High-Precision Scanning:
The CR-Scan Ferret is equipped with state-of-the-art scanning technology, ensuring unrivaled precision in capturing intricate details. Its high-resolution sensors and advanced algorithms guarantee accurate 3D scanning, enabling you to reproduce objects with remarkable fidelity. From fine textures to complex geometries, the scanner preserves every minute detail, allowing you to bring your visions to life with astonishing realism.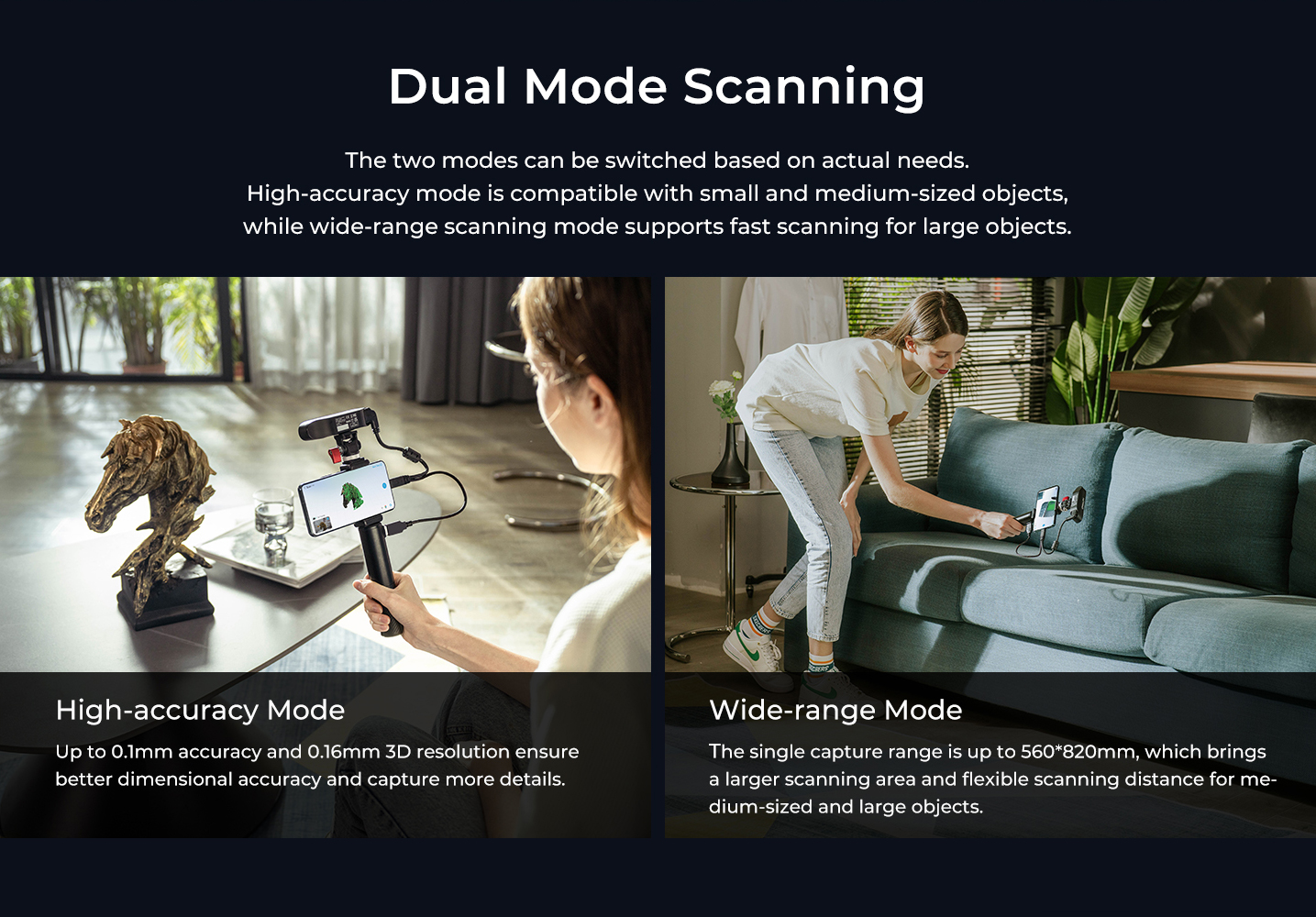 Seamless Integration with Creality 3D Printers:
Designed to complement Creality 3D printers, the CR-Scan Ferret seamlessly integrates into your existing workflow. This integration eliminates compatibility issues and facilitates a smooth transition from scanning to printing. With a simple transfer of scanned files, you can effortlessly reproduce physical objects with your Creality 3D printer, maintaining the integrity of the original design.
Versatility for Diverse Applications:
The CR-Scan Ferret empowers creators across various industries and disciplines. Whether you're an artist, engineer, architect, or hobbyist, this 3D scanner expands your creative horizons. Capture intricate sculptures, architectural models, or even complex mechanical parts with ease. The scanner's versatility makes it an invaluable tool for product design, prototyping, reverse engineering, and artistic endeavors.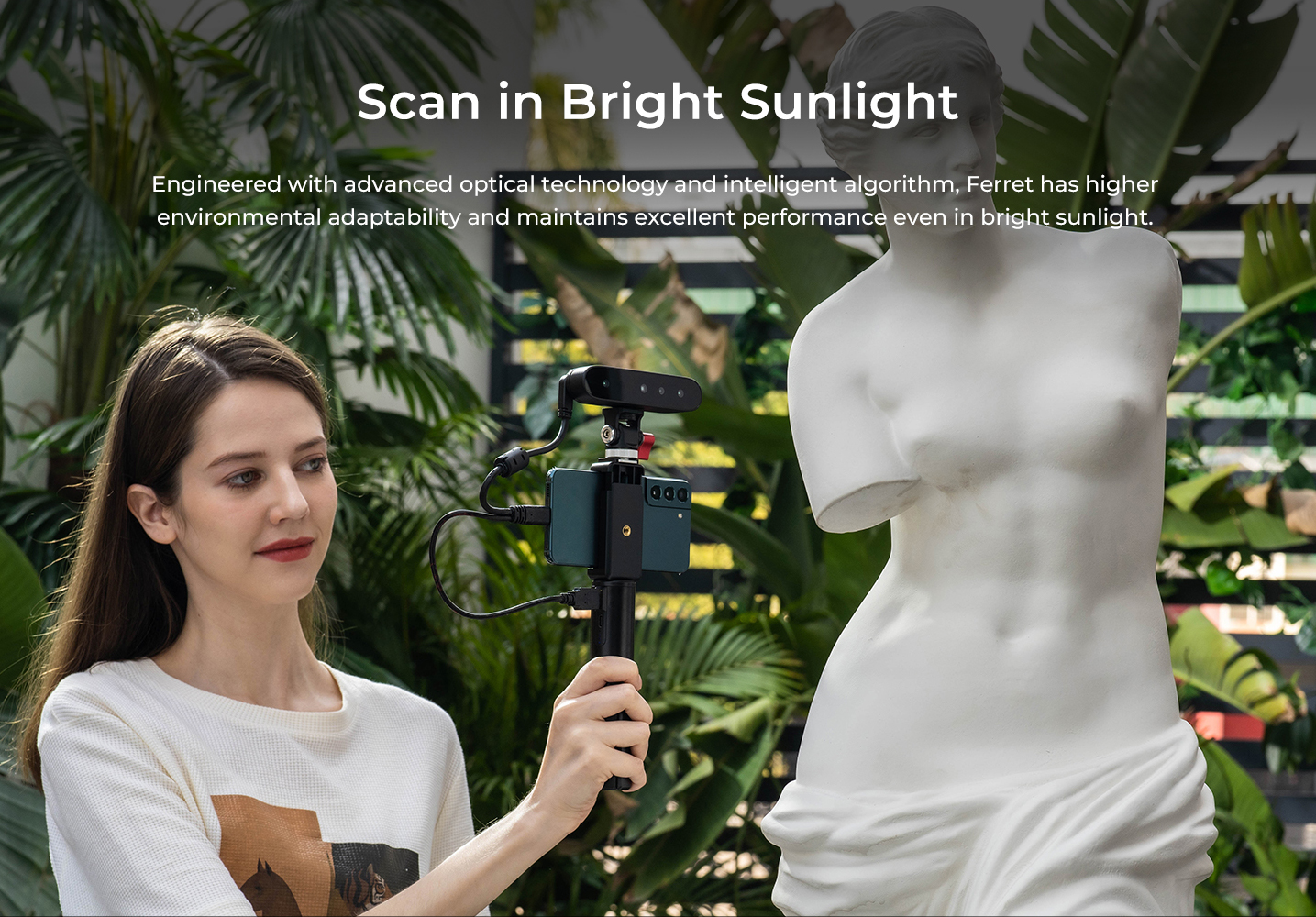 Advanced Post-Processing Capabilities:
Efficient post-processing is a crucial aspect of any 3D scanning workflow, and the CR-Scan Ferret excels in this area. The accompanying software offers a comprehensive suite of editing and optimization tools. Seamlessly refine your scanned models, clean up imperfections, and ensure optimal printability. The software's compatibility with popular 3D printing software streamlines the process, allowing for hassle-free file preparation.
Perfect Combination: Scanner and Printer:
The CR-Scan Ferret and Creality 3D printers create a perfect synergy, providing unparalleled accuracy and output quality. Utilize the scanned models as references to reproduce physical objects, modify existing designs, or create entirely new creations. The seamless integration guarantees precise alignment and faithful reproduction, resulting in stunningly accurate prints that bring your scanned models to life.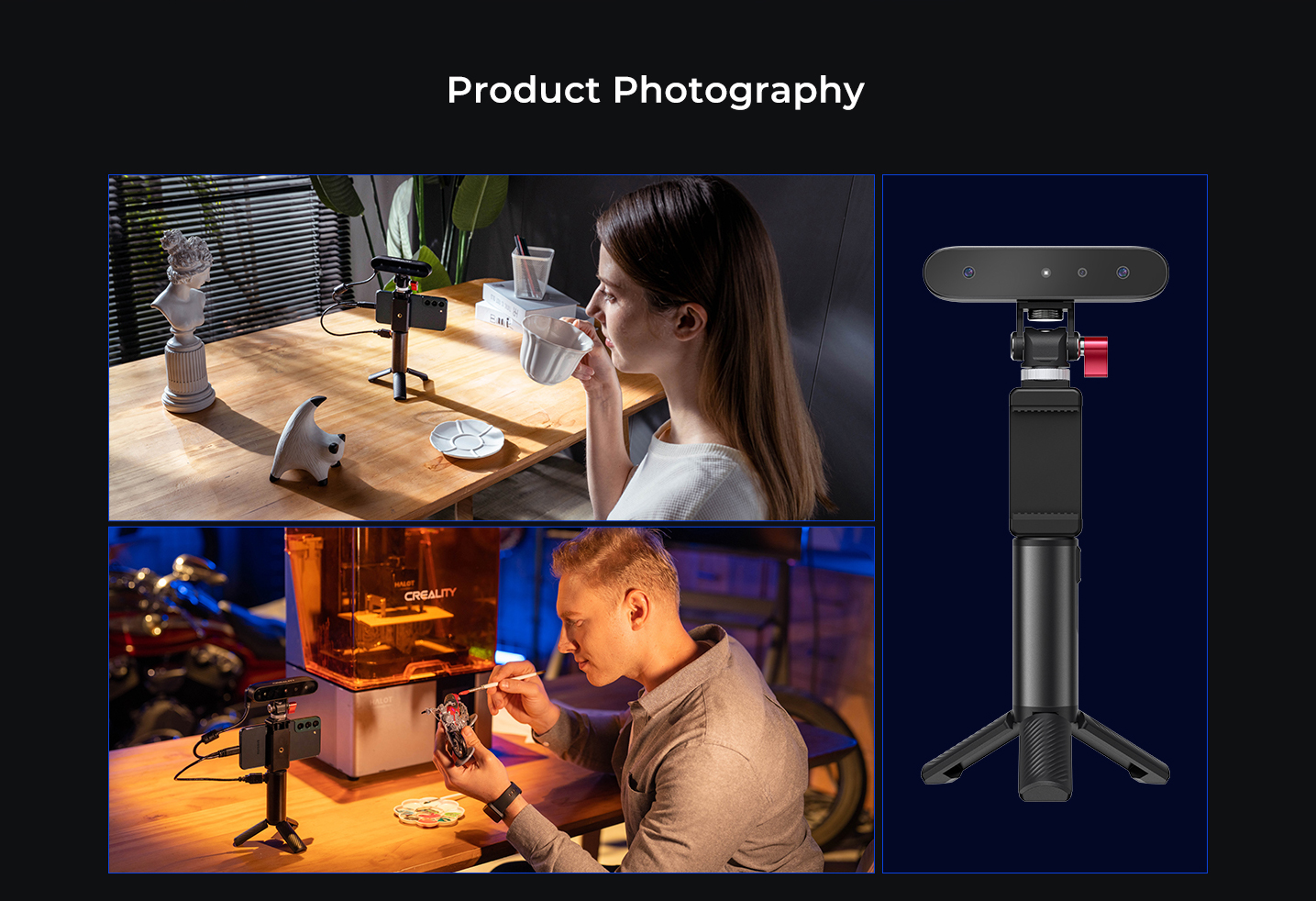 Conclusion:
The CR-Scan Ferret 3D Scanner from Creality redefines the boundaries of 3D printing possibilities. With its high-precision scanning capabilities, seamless integration with Creality Ender 3D printers, and versatility across various industries, this scanner empowers creators to push the limits of their imagination. Explore the endless possibilities that await with the CR-Scan Ferret and experience the perfect harmony between scanning and printing.

Discover the transformative power of the CR-Scan Ferret and unlock a world of creative possibilities. Visit the official Creality website to learn more about this exceptional 3D scanner and embark on a journey of innovation and precision.
In this article, we've gone over the current features of Creality CR-Scan Ferret 3D Scanner. Overall, it is a powerful upgrade of 3d printers with unlimited opportunities. Any thoughts about Creality CR-Scan Ferret 3D Scanner? Please leave a comment below!
Order/Product Help: sale@creality3dofficial.com
Cooperation/Product Reviews: market@creality3dofficial.com