3D Printer Bed: How to Choose the Right Build Plate
2022-03-24
1. Borosilicate Glass Build Plate:
Creality 3D Printer: CR-10/CR-10S/CR-10S4/CR-10S5
Pros:
Borasolicate glass is rated for higher temperatures than normal sheet glass. Flat, heat resistant plate. Does not warp during long term use...
Conducts heat evenly across the build surface to ensure consistent temperature throughout the build surface.
Cons:
The one issue with Borosilicate Glass beds is that, when removing a print from them, they might chip a bit.
2. 3D Printer Platform Sticker - Heated Bed Hot Bed Platform Sticker With 3M Backing
Creality 3D Printer: : Ender-3, CR-20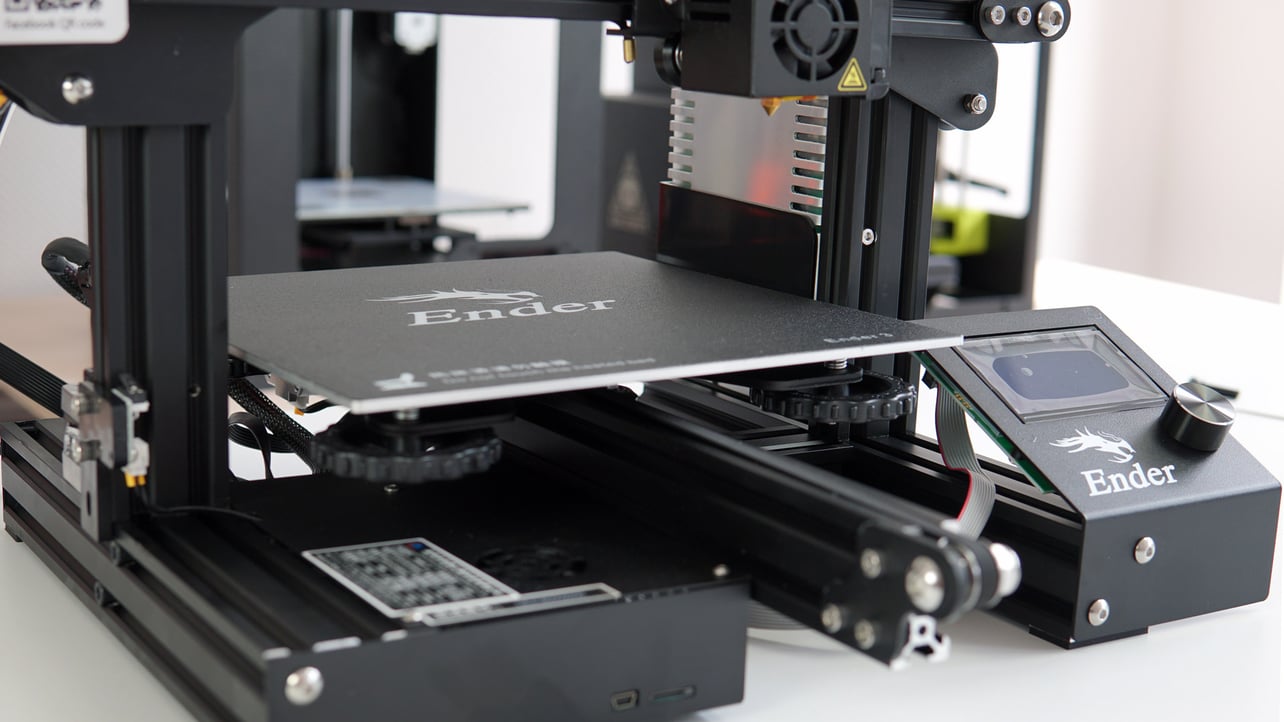 3. Magnetic: Magnetic Plate Heated Bed Build Surface
Feature:
Reuse, easy to remove.
Separation type bending to take the model. It's more convenient.
No need the beauty of paper and scraper to assist the model.
Print not warped edge. No glue is needed.
Can be printed on cold bed.
4. Tempered Glass Bed
Tempered glass is also heat resistant it does have a relatively long lifecycle with 3D printing.
It provides consistently flat and smooth print foundations and can be used for several thousand long time without any detrimental effects to the glass or the print quality.
1.Leveling: Use A4 paper to adjust to the platform and the nozzle till there is obvious hindrance, but to be able to pull.
2.Oily Clean: Severe oil on the surface of the platform will affect adhesion,if this happened, please heat the bed to 90℃, or put the printer aways for 8 hours, but the most direct way is to wipe a little with alcohol.
3.This product acid and alkali resistant, high temperature resistance 400℃.
4.The first layer of the product has a hardness of 0.5H, which is easier to be scratched, but the scratching does not affect the adhesion of the models.
5.This product will change color when rubbed repeatedly with alcohol, but will not affect normal use.
6.This product will enhance the viscosity and absorb oil ability of the platform after being slightly wiped with alcohol.
7.Try to avoid repeated touches on the platform by hand to prevent serious sweat from touching the platform.
8.This product is processed with a special process and will never appear in the glass, good solution to the problem of platform unevenness.
Temperature settings for different filaments:
PLA:50-70ºC
Flexible filament: 50-70ºC
ABS:100-125ºC (110ºCis recommended)
PC:100-130ºC (120ºC is recommended)
Nelon:90-120ºC (110ºC is recommended)
PP:100-130ºC (120 ºC is recommended)
PETG: 50-70ºC
Specification:
Material:Special Glass + microporous coatings
Item size:235*235*3mm
Box size: 360*350*40mm
Packing List:
Glass bed*1
第五种: PEI Magnetic Flexible Heated Bed
Features:
PEI magnetic bed
High quality
Precision made
For many different 3D Printer brands that use the same size bed (please check your bed size before purchase)
Comes with PEI sheet pre installed.
Faster heating times
Suits a variety of filaments
Easy to get prints to adhere and easy to remove by flexing the bed
Includes:
1x 235x235mm Spring steel sheet with pre applied PEI sheet.
1x self adhesive magnetic sheet.
Important Information:
1.Recommend print temps
PLA – 60C
HTPLA – 60C
PETG – 70-80C
PCTG – 70-80C
ABS – 100C
2.Product Usage Guidelines:
PETG/PCTG/TPU– If you are not careful with your 1st layer you can risk bonding the PETG/PCTG/TPU to the PEI surface. This will damage the surface. To prevent damage to the surface apply hairspray or PVA gluestick before printing PETG/PCTG/TPU on the PEI
Part Removal– Make sure your plate is at close to room temp (under 30C) before removing parts. If you remove when hot it more likely to damage the surface
第六种
Frosted Sticker + Spring Steel Plate
With soft magnetic sticker
No heated hotbed required
Strong adhesion
Remove models easily
Light and thin
创想产品链接: https://vip.creality.com/en/goods-detail/1464
第七种:
Power Coated PEI Platform 315×310